Littles (Birth to Pre-K) Summer Reading Program
The 2022 Summer Reading Program for Littles (Birth to Pre-K children) begins June 1st!
"Oceans of Possibilities" is the theme
June 1 - July 31
FREE in-person performances and events at all of our 24 branch library locations
Read 8 books to your Little + visit the library 4 times = medal, coupon book, and entered into grand prize drawing!
Read 12 more books (20 total) = Bonus prize of an adorable Buddy Bookworm plush toy!
Sign up online at tulsalibrary.beanstack.org and then go into a library to get an EXTRA paper reading log, stickers, event guide, and more!*
*Paper reading logs are optional but SUPER FUN for kids!
Content
What To Do & What You Get
Event & Activity Guide
You'll find lots of fun events to attend at all of our branch libraries, from storytimes to musical guests to magicians! Check out all the awesome events at the library in this summer's special event guide here.
Medal!
Read 8 books or have 8 books read to you and visit the library 4 times by July 31 to earn a commemorative medal! NOTE: The first day to pick up medals is Monday, June 20.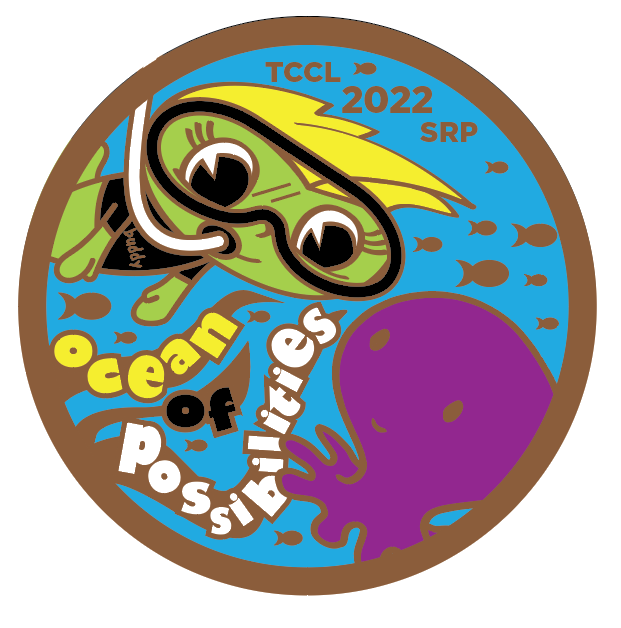 Coupon Book!
When you complete the program, you will also earn a coupon book! Coupons include:
Admission to the Tulsa State Fair

Admission to a Tulsa Drillers Game

Admission to a FC Tulsa game

Admission to Tulsa Botanic Garden

2-hour bus pass on Tulsa Transit

Cinnamon sticks from Mazzio's Italian Eatery

Decorated cookie from Merritt's Bakery

Admission to Safari Joe's H2O

Justaburger Kid's Meal from Whataburger

Bonus Prize
12 more books read = a special bonus prize!
Littles who have 12 more books read to them (for a total of 20 books) will earn this special Buddy Bookworm plush toy: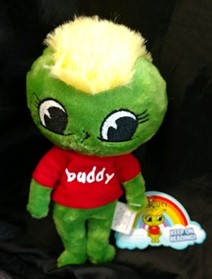 Grand Prize Drawing!
All medal winners will be entered into a prize drawing for one of 10 $50 gift cards to Kiddlestix.
Presenting Sponsors

How To Sign Up & Particpate
Easy online registration!
The BEST way to register for the Littles Summer Reading Program is through Beanstack - and then come to your favorite branch library to get a personal printed reading log, bookmark, and more!
Already have a Beanstack account? Great! Log in on your Beanstack mobile app or online and, beginning June 1st, sign yourself and any other readers in your family up for the correct program for their age.
Don't have Beanstack yet? Download the Beanstack app on your smart phone and then search for Tulsa City-County Library and follow prompts to create an account.
OR
Go to the web portal at https://tulsalibrary.beanstack.org and follow the easy steps to create an account!
IMPORTANT: You can create a Beanstack account before June 1st, but you won't be able to register for the Summer Reading Program until June 1st.
...But Visit in Person for an EXTRA experience!
Paper reading logs and stickers are SUPER FUN for kids! It also provides an excellent opportunity to use what educational experts call "practical literacy" skills. Keeping a personal reading log (with stickers!) is a great way for kids to have ownership in their own reading and summer experience.
That's why we encourage you to sign your kids up for the Summer Reading Program (SRP) in Beanstack, but then come into the library so they can get the FULL SRP experience of talking with a Teen Team volunteer, getting a paper reading log and sticker as well as event guide, bookmark, and bag.