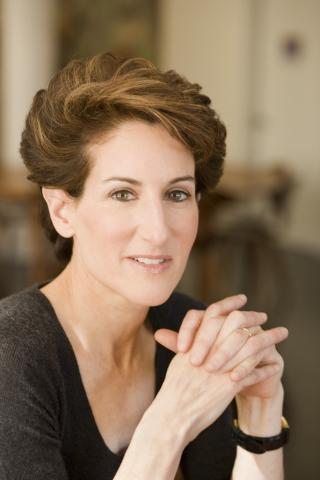 Pulitzer Prize-winning biographer and journalist Stacy Schiff is coming to Tulsa Dec. 6 and 7 to receive the 2019 Peggy V. Helmerich Distinguished Author Award.
   Schiff is the No. 1 bestselling author of five nonfiction works: "The Witches: Salem, 1692," "Cleopatra: A Life," "A Great Improvisation: Franklin, France, and the Birth of America," "Véra (Mrs. Vladimir Nabokov): Portrait of a Marriage" and "Saint-Exupéry: A Biography." She also has written for The New Yorker, The New York Times, The Washington Post, The New York Review of Books, The Los Angeles Times, among many other publications.
   Former Helmerich award winner David McCullough said about Schiff in Favorite Reads of 2015: "She writes with such spirit and agility that to read her books is something like watching a great dancer."
   For her distinguished body of work and major contribution to the field of literature and letters, the Tulsa City-County Library and Tulsa Library Trust will honor Schiff with the 35th annual Peggy V. Helmerich Distinguished Author Award, which consists of a $40,000 cash prize and engraved crystal book. She will receive the award at a black-tie gala on Friday, Dec. 6 and will give a free public address on Saturday, Dec. 7 at 10:30 a.m. Both events will take place at Central Library, Fifth Street and Denver Avenue. Copies of her works will be for sale at the public presentation.
   Past award winners are Hilary Mantel (2018), Richard Ford (2017), Billy Collins (2016), Rick Atkinson (2015), Ann Patchett (2014), Kazuo Ishiguro (2013), Wendell Berry (2012), Alan Furst (2011), Ian McEwan (2010), Geraldine Brooks (2009), Michael Chabon (2008), Thomas Keneally (2007), Mark Helprin (2006), John Grisham (2005), Shelby Foote (2003), Joyce Carol Oates (2002), William Kennedy (2001), William Manchester (2000), Margaret Atwood (1999), E.L. Doctorow (1998), Dr. John Hope Franklin (1997), Neil Simon (1996), David McCullough (1995), Ray Bradbury (1994), Peter Matthiessen (1993), Norman Mailer (1992), Eudora Welty (1991), John le Carré (1990), Saul Bellow (1989), Toni Morrison (1988), John Updike (1987), Larry McMurtry (1986) and Norman Cousins (1985).
   For more information about the Peggy V. Helmerich Distinguished Author Award, visit www.tulsalibrary.org/helmerichaward or call 918-549-7323.
Arrangements for the appearance of Stacy Schiff made through Hachette Speakers Bureau, New York, N.Y.
Photo credit: Elena Seibert