Tulsa City-County Library and the Tulsa Library Trust present "Chapters"
We are excited to announce that Chapters will return to an in-person event this year! Please join us at the Hardesty Regional Library for an entertaining evening featuring authors Connie Cronley, Traci Sorell, and Martha Kemm Landes. The event will take place on Thursday, September 8th, 2022, at 6 p.m.
Chapters is a casual evening of "Books, Bards and Bites" helping raise money and awareness for Tulsa City-County Library's Ruth G. Hardman Adult Literacy Service.
Authors' books will be available for purchase at the event from Magic City Books, with a portion of the proceeds to benefit the Ruth G. Hardman Adult Literacy Service.
Content
About the Event
When/where is Chapters?
Chapters will be held on Thursday, September 8th at 6:00 p.m.  The event will be held at:

Hardesty Regional Library
8316 E. 93rd Street
Tulsa, OK 74133
What is the cost of Chapters?
Reservations for Chapters are $50 per person.  Online Reservations are due by Monday, August 29th.
After August 29th, you may pay at the door by cash, check, or credit card.
You may reserve your place by filling out our online payment form or by mailing a check to:
Ruth G. Hardman Adult Literacy Service
Attn: Chapters
2901 S. Harvard, STE A
Tulsa, OK 74114
Please note that payment is necessary to secure your reservation.
Donations in excess of $20 per reservation are tax-deductible.
Sponsorship opportunities are also available.
Can I make a donation?
Absolutely!
If you would like to make a donation to the Ruth G. Hardman Adult Literacy Service, you may do so by filling out our online donation form or by mailing a check to:
Ruth G. Hardman Adult Literacy Service
Attn: Chapters
2901 S. Harvard, STE A
Tulsa, OK 74114
Guest Authors
Connie Cronley
CONNIE CRONLEY has been writing professionally since high school, usually as a freelancer, and is the author of three books of essays and coauthor of the memoir of the late Edward Perkins, a career Foreign Service officer who was the United States' first Black ambassador assigned to South Africa during apartheid. Her latest book is A Life on Fire: Oklahoma's Kate Barnard, the biography of a fiery political social reformer who was the first woman elected to state office in Oklahoma at statehood in 1907 – almost 15 years before women won the right to vote in the United States. Cronley writes for local magazines, does a TV book review and commentaries for public radio. She was the former executive director of Iron Gate soup kitchen and former managing director of Tulsa Ballet Theater. She is an enrolled citizen of the Cherokee Nation.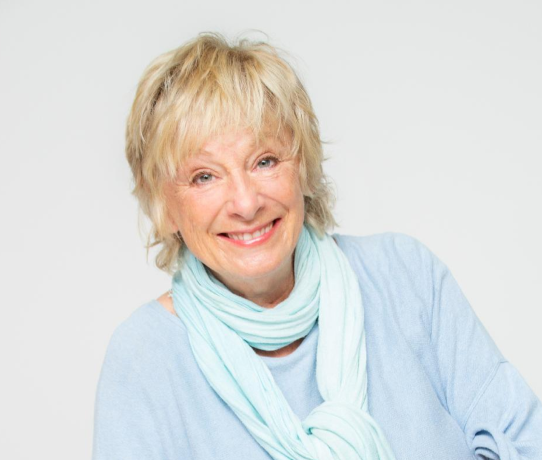 Traci Sorell
TRACI SORELL  is a Cherokee Nation citizen and award-winning author of fiction and nonfiction for young people. Her first five books all received awards from the American Indian Library Association. Those titles are We Are Still Here! Native American Truths Everyone Should Know; Classified: The Secret Career of Mary Golda Ross, Cherokee Aerospace Engineer; At the Mountain's Base; Indian No More; and We Are Grateful: Otsaliheliga. Her nonfiction titles have also received two Sibert Honors, two Orbis Pictus Honors, and a Boston Globe-Horn Book Honor. In 2022, Traci shares two new titles, the fiction picture book Powwow Day and her first chapter book biography, Wilma Mankiller, focused on the life of the late Cherokee Nation Principal Chief. A former federal Indigenous law attorney and advocate, Traci lives with her family on her tribe's reservation in northeastern Oklahoma. You can learn more about Traci and her work at www.tracisorell.com.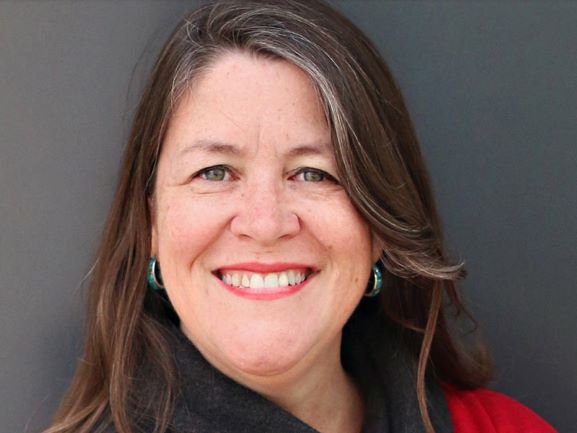 Martha Kemm Landes
MARTHA KEMM LANDES grew up in Tulsa and started her writing career at age 5 when she wrote her first song. She earned a bachelor of music education in vocal and instrumental music at the University of Oklahoma, and taught music in public schools in both Tulsa and Broken Arrow. During those 23 years, she wrote over 100 children's songs for her students, one of which became the official state children's song, "Oklahoma, My Native Land." In addition to writing songs, she incorporated her love of storytelling by writing 10 full musicals featuring original songs, scripts and scores, performed at schools, churches or in community theaters. When she and her husband retired early, they moved to the high desert of Rio Rancho, N.M, where she began writing mystery novels, including the Pity Mystery Romp series, Framed Fur Murder and the Out of the Box Mystery series.