Welcome to Tulsa City-County Library's 19th annual Asian American Festival! We are once again hosting the festival completely virtual. Check back here and on social media from June 13th through the 26th as we present a wide variety of events and programs including a cooking tutorial and meditation session, community spotlights, arts and crafts, panel discussions, and more. We look forward to celebrate with you!
Hector Arrazola, Festival Chair
hector.arrazola@tulsalibrary.org
The Japanese tea ceremony (茶道, sadō or chadō, lit. "the way of tea" or 茶の湯, chanoyu) is a Japanese tradition steeped in history. Beyond serving and receiving tea, one of the main purposes of the tea ceremony is for the guests to enjoy the hospitality of the host in an atmosphere distinct from the fast pace and distractions of everyday life. 
Yumie Farringer has been performing the Japanese tea ceremony at the library's Asian-American Festival for the past 18 years. We are delighted for her to join us again this year.
Please enjoy as Yumie performs the tea ceremony below. We hope to see you all next year.
Community Spotlights
Jackrabbit Tulsa
Welcome back to the 19th annual Asian American Festival! We're glad to have Bic from Jackrabbit Tulsa with us again this year. This year, she'll be showing us how to make egg rolls.
Make sure to tune in daily as we release more content throughout the week until June 26th.
Thank you for joining us again this year! 
People have been the joy of cooking and baking at home, is there a certain dish you've been experimenting with or trying out for the first time? 
At the moment, I have been experimenting with baking.  Making cakes and cookies from scratch is interesting to me because I was never taught to bake as a child and it's a totally different approach to making food. I recently made chocolate, pistachio, and sea salt cookies that I brought to everyone at the gym I attend.
What has been your comfort food throughout these tough times? 
My comfort food would be pho.  A Vietnamese chicken or beef noodle soup with fresh herbs. I love making bone broth, it's so versatile and extremely healthy for you and I always make a huge stock pot of it. It's a great dish to share with friends and family!
Last year you mentioned that you'd be releasing your self-illustrated recipe booklet and it's now available! Can you tell us a little more about that? 
I have an art background and I finished that recipe zine while I was on road trip to NYC, to help a friend move during the pandemic. I wanted to incorporate both my gifts and share it with the public while retaining my family recipes.   
What recipe are you sharing with us today? 
Today, I'm sharing my mom's famous egg rolls! These are not like any egg rolls you've had before. I've been making this since I was a little girl. My mom use to have me and my siblings help roll hundreds of these to pass out during holidays and special occasions. Everything is hand minced and hand rolled. There's nothing like them.
Follow Jackrabbit online! 
You can find me on jackrabbittulsa.com 
And follow me on jackrabbittulsa on IG 
Bloopers:
Disaster Resilience Network Cross-Cultural Council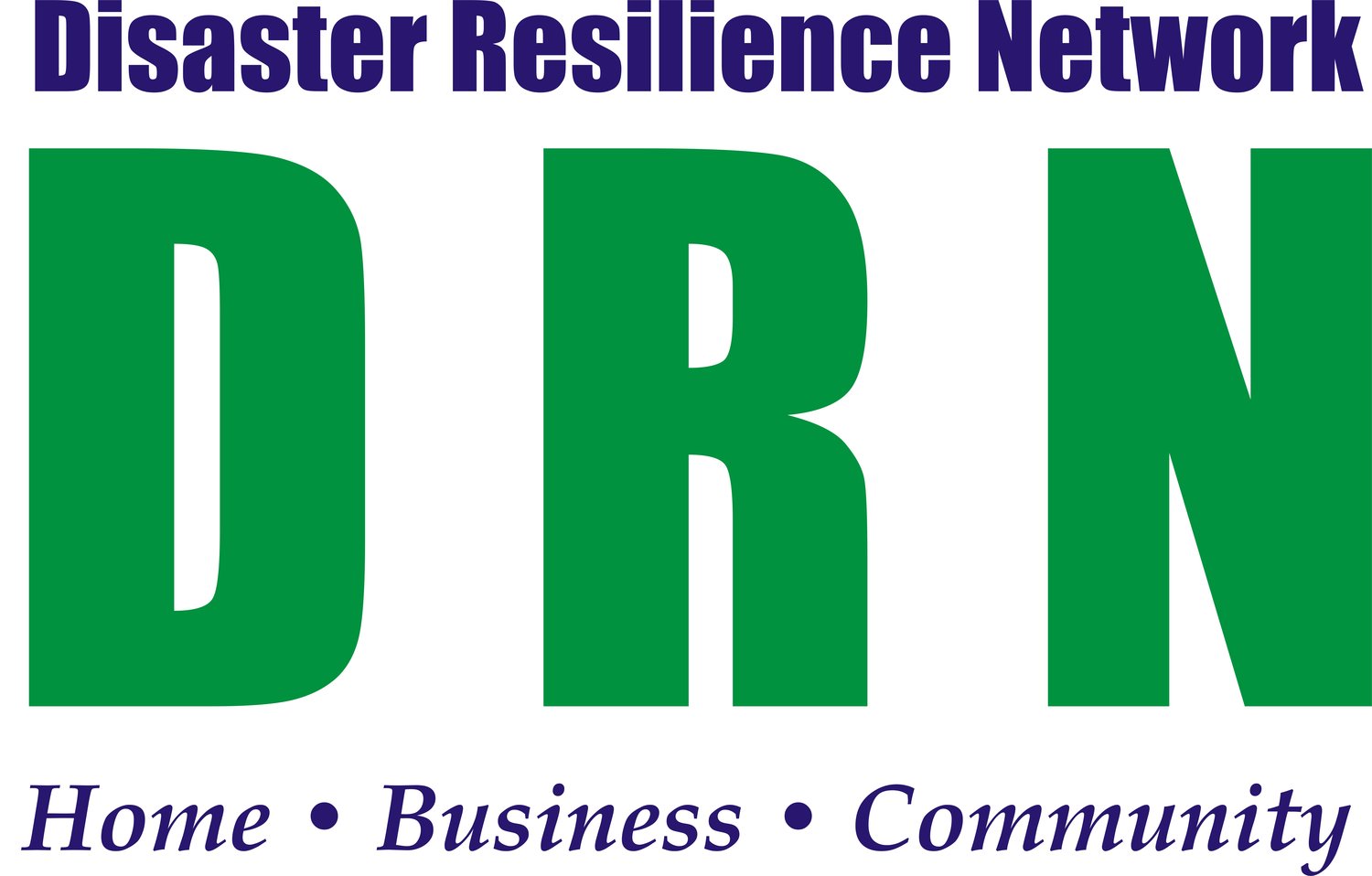 The Disaster Resilience Network empowers people, businesses and communities to reduce the impact of disasters. The DRN Cross-Cultural Council helps our multicultural and multilingual communities prepare for disaster and understand emergency communications when they are received. They have been involved with the festival since 2012 and believe everyone should know how diverse Asian communities are in  the Tulsa area and in Oklahoma, particularly given the uptick in violence and hate speech against Asian Americans this year in our nation.
Effective public outreach always involves community connections and storytelling. Finding champions to share their stories is critical. As described by Michael Grogan in a brief 2019 five minute Leadership Tulsa Good News Summit presentation, we are doing that:
American Sign Language: https://www.youtube.com/watch?v=pO5fA1DAysY Tulsa leaders in the Deaf community Diana Higgins, Manager TSHA and Kristina Hakey, Professor Tulsa Community College, talk about the impact Hurricane Katrina had on the Deaf Community. ASL with closed captioning. 
Arabic: https://www.youtube.com/watch?v=xYOJcD6fud8&t=80s The 2007 ice storm caused power outages, created dangerous road conditions that stranded motorists, and created hardships for crews working to restore power. Tulsa Arabic speakers were caught unprepared for this storm and discuss their experiences. Lessons learned: have a plan with your family that includes nonperishable foods, extra batteries, candles, flashlights, glasses, and medicine  
Burmese: (Zomi dialect): https://www.youtube.com/watch?v=kSv9i-mw1yI From the Disaster Resilient Cross-Cultural Council in Tulsa: Burmese residents impacted by the 2009 ice storm in Tulsa, when thousands went days without electricity and mobility was limited due to fallen trees and icy streets, discuss what it takes to be prepared for disaster in Oklahoma. 
English: https://www.youtube.com/watch?v=CZOBEEJ6PoQ Tulsa leaders Linda Johnston Chair of the Tulsa Area Long Term Recovery Committee and Rev. J. Malcolm Phipps of Bethel Seventh Day Adventist Church on lessons learned after experiencing a tornado while in church in March 2016. 
Russian: https://www.youtube.com/watch?v=eHSlrxRFgCo&authuser=0 From the Disaster Resilient Cross-Cultural Council in Tulsa: A fire ravaged a Tulsa apartment complex in 2009 making several units uninhabitable due to smoke and water damage. A Russian couple whose home was devastated in this fire talk about their experience and the need to be ready at a moment's notice when disaster strikes. In Memory of Eduard Loboda, who recited his story as a Russian poem.
Spanish: https://youtu.be/kDKEgR9nAHM Emergencies can happen unexpectedly, but when you live in a place prone to tornadoes, you must know what to do to protect yourselves. Upon learning of the imminent tornado in 2013, a Guatemalan family in Moore, Oklahoma left their home and decided to take shelter in a storm drain under a bridge. Unfortunately, they were swept away by water and perished! As Hilda De Leon Xavier states, if you are in a house during a storm, DO NOT go out or drive -- look for a shelter in your own home. Move to an interior room where there are no windows. This event affected this community deeply. The irony here is that the house of this family remained intact. Now if you live in a mobile home, remember that those houses are not sturdy or safe during a tornado. Please do not wait until the last minute to find a storm shelter. Sometimes, there are designated shelters in mobile home parks, but you should find out now, DO NOT wait until the last minute. This message was brought by the Disaster Resilience Network and by Tulsa Community College.  
Urdu: https://www.youtube.com/watch?v=35ewBUnvWKc Sheryl Siddiqui and Sheeba Usmani tell Disaster Resilient Cross-Cultural Council about what it means to the prepared for the constant threat of weather related disasters here in Oklahoma. English and Urdu. 
They also have earlier "Are You Prepared"  PSA videos in Arabic, Burmese, Chinese, Russian, Spanish, Turkish and Urdu which can be found at Cross-Cultural Council Info — DRN
Korean Angels
The Korean Angels are a group that consists of 5-7 elementary students who want to learn more about Korean culture and dance. They have participated in the library's festival for about 7 years and were featured on Channel 6 and Channel 8 to promote the Asian American Festival in 2016. 
The group has participated in a variety of places such as churches, the University of Tulsa, and community events etc. 
We asked them why the festival is important to Tulsa, and they responded. 
"I think the festival is very important to Tulsa because it is an opportunity to understand and respect the many diverse ethnicities and cultures around the world through music, traditional folk performances, and food. Also, I personally enjoy sharing my own Korean culture with my fellow Tulsans." 
Please enjoy their performance below. 
Sogo Dance is performed by tapping the small drum in farm music. 
This dance is also known for a dance to wish for a good harvest. 
Fairy dance is imagining the figures of the fairies descending from the sky to the human world.  
Flower house Dance used to perform in the old palace in South Korea a thousand years ago.
This dance is the collaboration of the fairy dance and the flower dance created by So hee Choi, the leader of Korean Angeles of Tulsa. 
Tulsa Global Alliance - Japan Sister City Partnership

Tulsa-Utsunomiya, Japan Sister City Partnership, Tulsa Global Alliance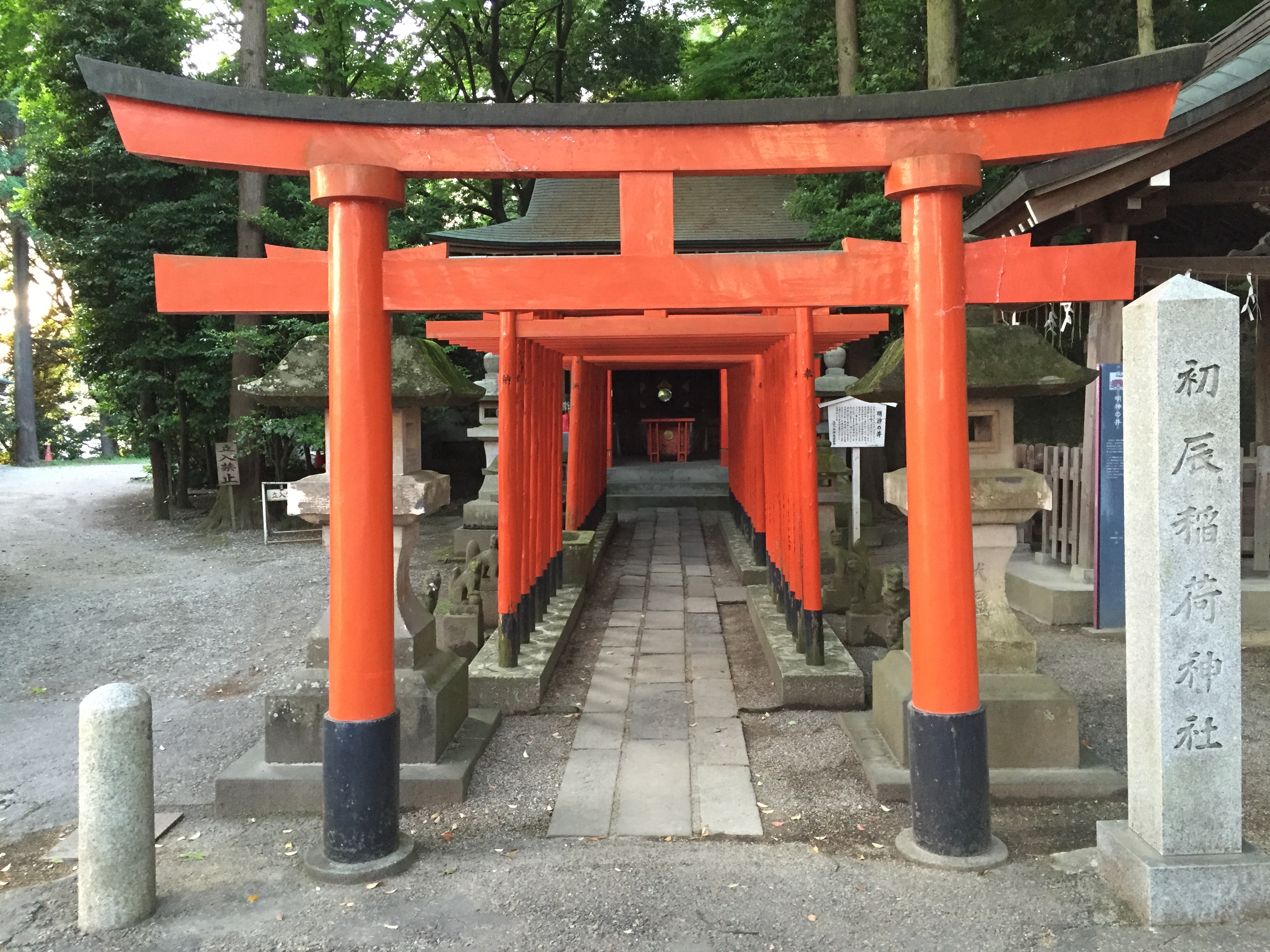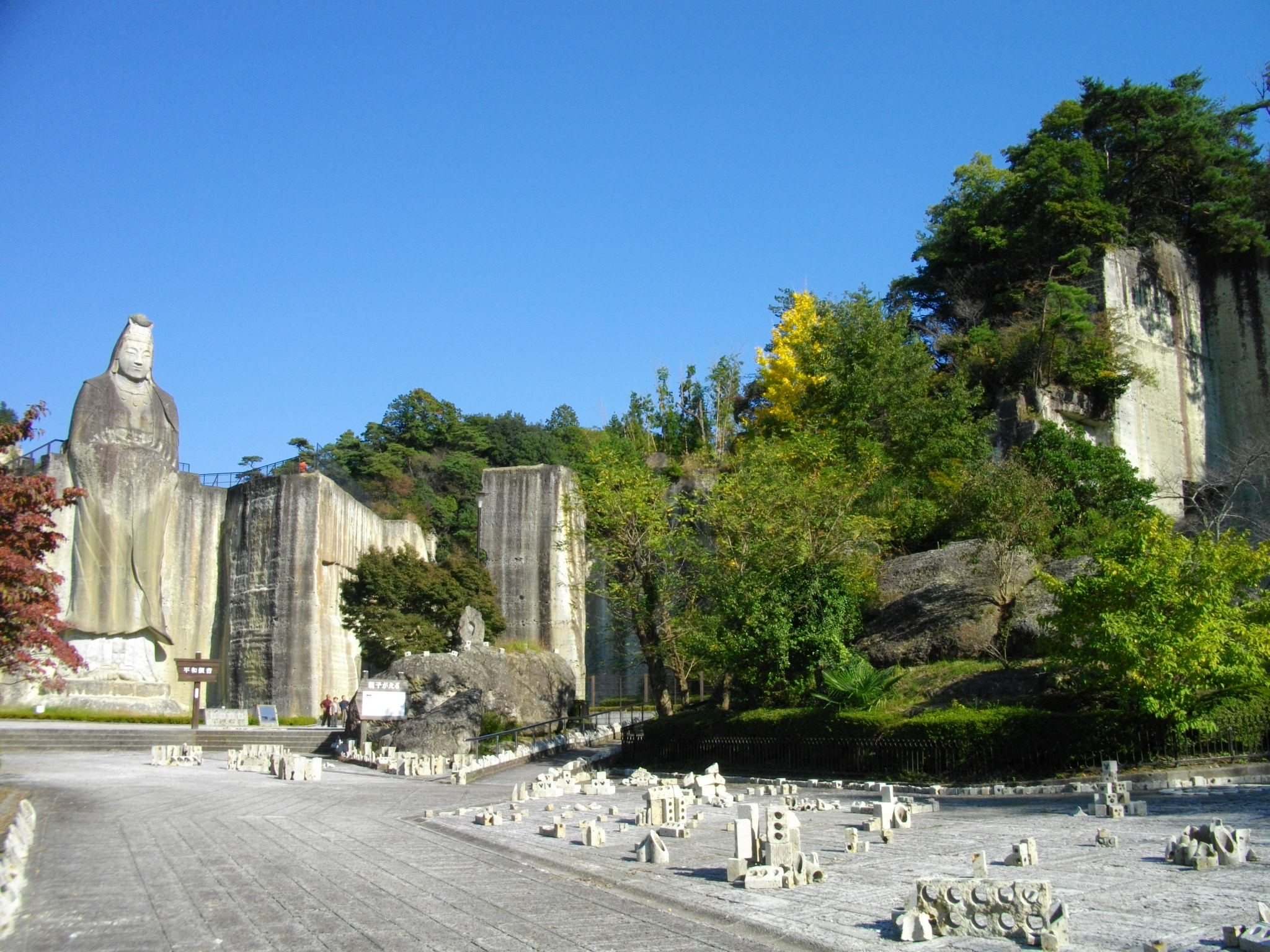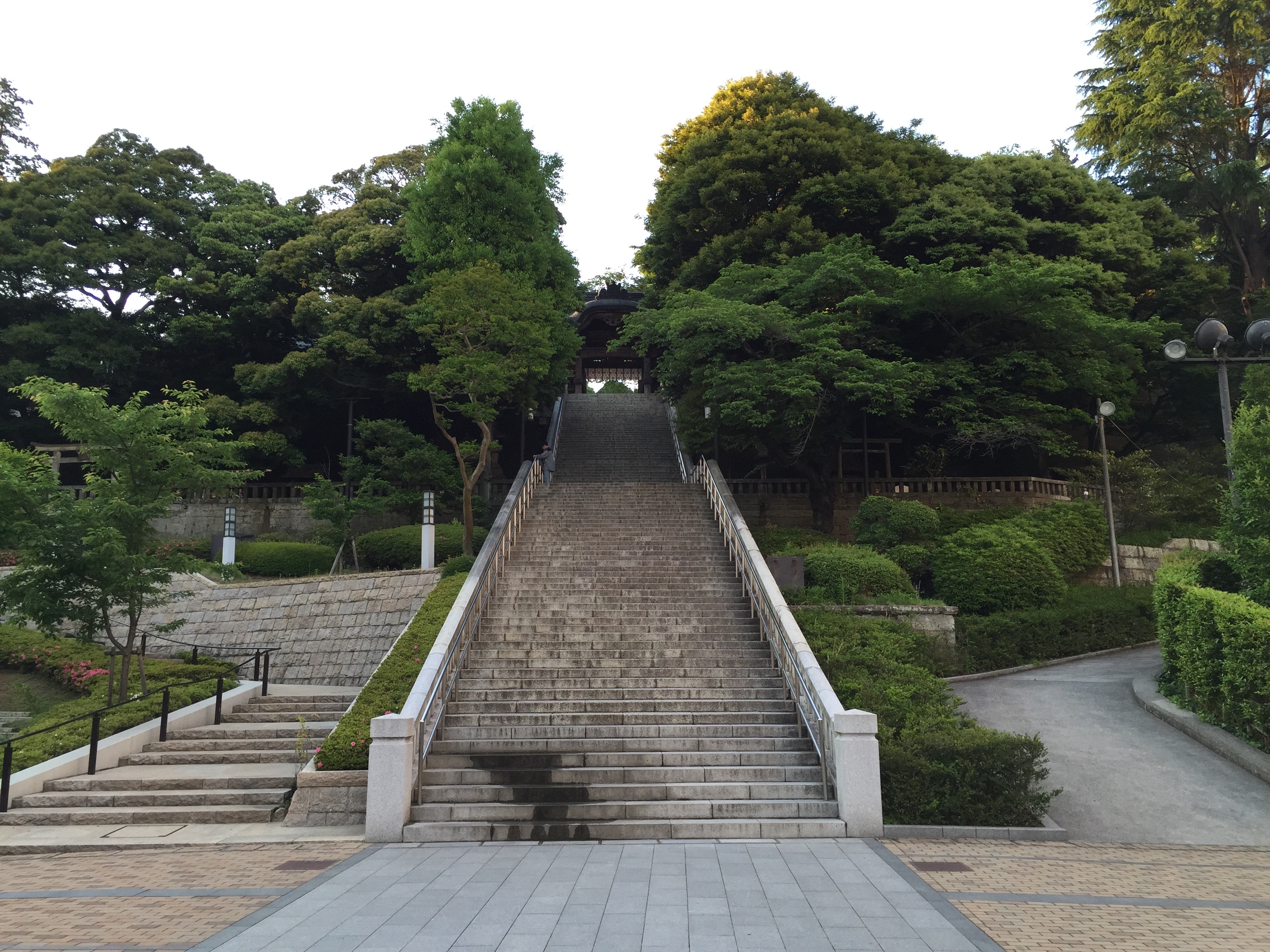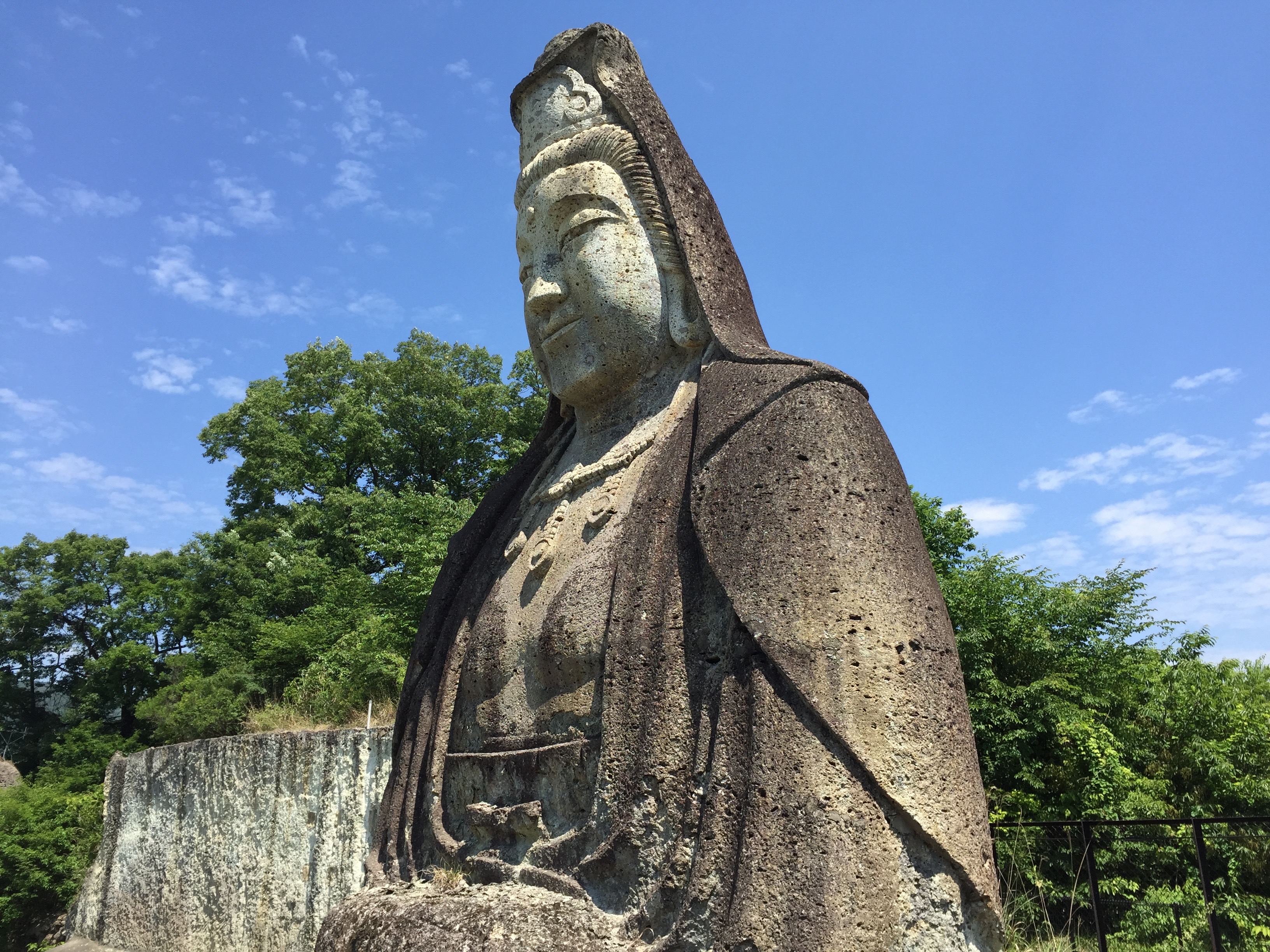 Since 1992, the Sister Cities of Tulsa, Oklahoma and Utsunomiya, Japan have provided a unique opportunity for citizens to learn more about each other's culture, education systems, economy, and domestic life through student exchange programs, citizen delegations, and other cultural festivals and events. 
As part of Tulsa Global Alliance, the Tulsa-Utsunomiya Sister City Partnership strives to build global cooperation at the municipal level, promote cultural understanding, and stimulate economic development between Tulsa and our Sister City in Japan.
As of 2021, Tulsa has welcomed over 450 junior high school students and 230 citizen   delegation  members from Utsunomiya. Conversely, over 260 Tulsa students and delegation members have visited Utsunomiya creating numerous friendships and partnerships between   citizens.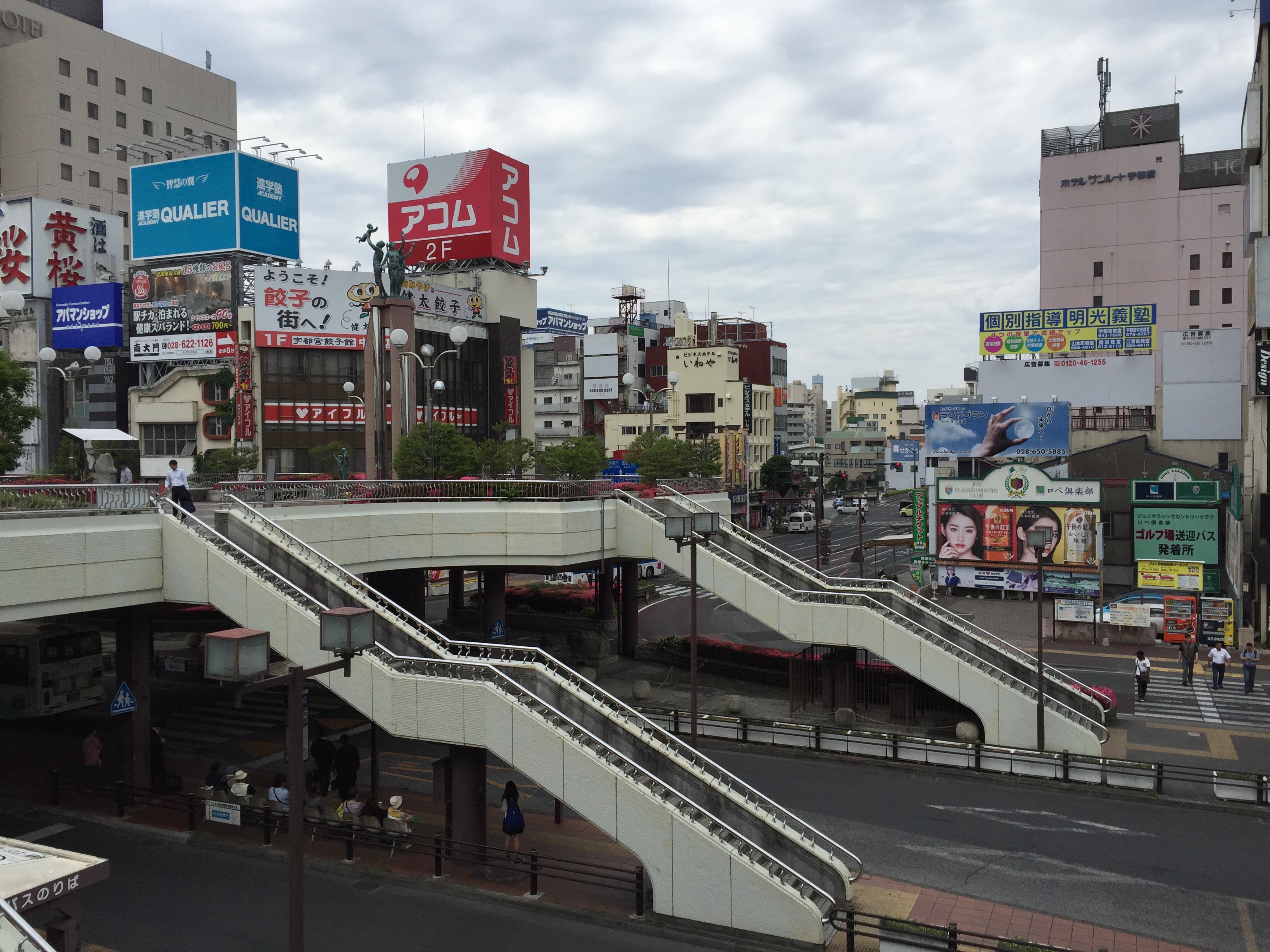 About Utsunomiya:  Located about 60 miles north of Tokyo, Utsunomiya is the capital of Tochigi Prefecture with a population of just over 500,000 people. The city boasts a rich mixture of historical landmarks, including the Utsunomiya Castle and the rock-carved Buddhas at the Oya Temple. Utsunomiya is also home to modern technology, including a Honda design center and a Canon optical manufacturing plant. One of Japan's most famous parks and UNESCO World Heritage Site, Nikko, is not far from Utsunomiya. The city is also known for gyoza, strawberries, and jazz music.  
 
How long have you participated in the library's Asian American Festival?  
Our current committee has participated since 2015, but Tulsa Global Aliance and other volunteers have represented our Sister Cities well before 2015! 
 
Why do you think the festival is important to Tulsa?
The Asian-American Festival allows us to honor Tulsa's diverse community, celebrate different cultures, and share information and knowledge about several Asian cultures. This annual festival is an important Tulsa tradition, and we enjoy celebrating and connecting with the global community!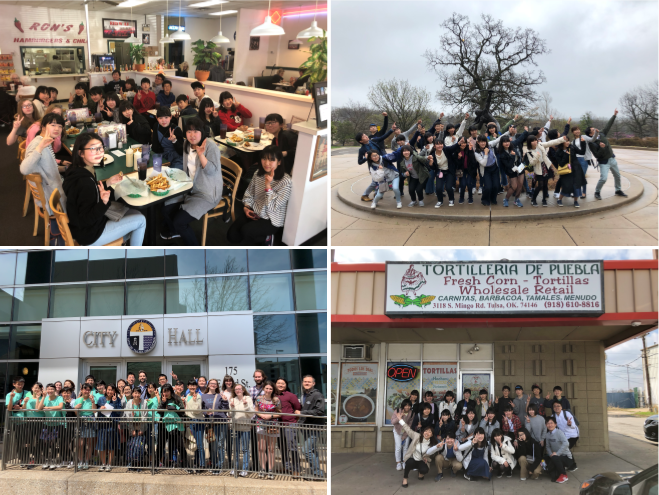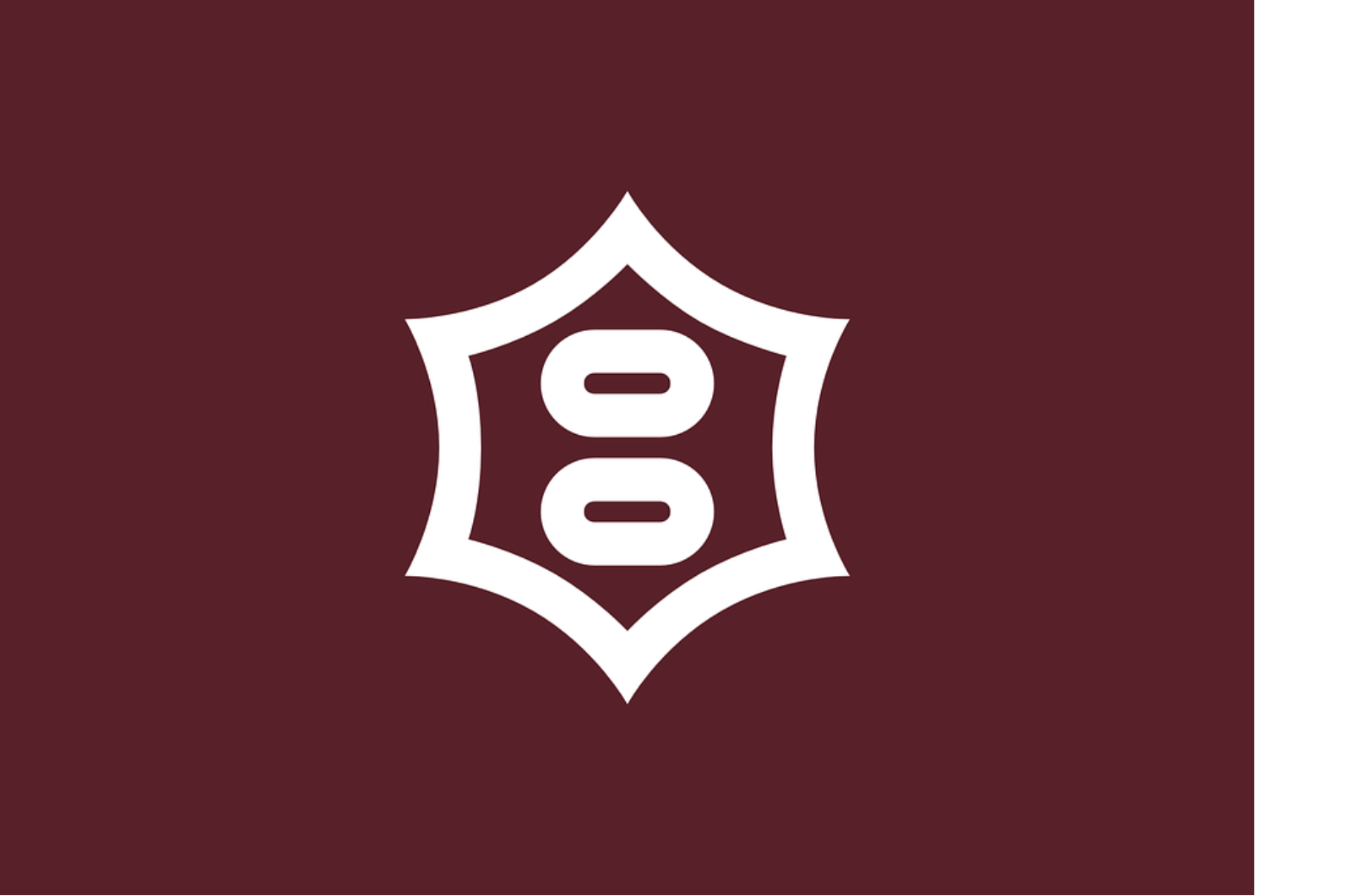 Facebook.com
Although they couldn't travel to Tulsa this past year, several students and citizens of Utsunomiya send warm wishes to the people of Tulsa.  
Utsunomiya Mayor, Eiichi Sato-san, sends a special video message to citizens of Tulsa.
Exciting music video showcasing Utsunomiya.
Niam Laus Niam Hluas
 Learn more about the hmong people, culture, and dances brought to you by Niam Laus Niam Hluas.

Flash Flood Print Studios
 Today we talk to local artist May Yang.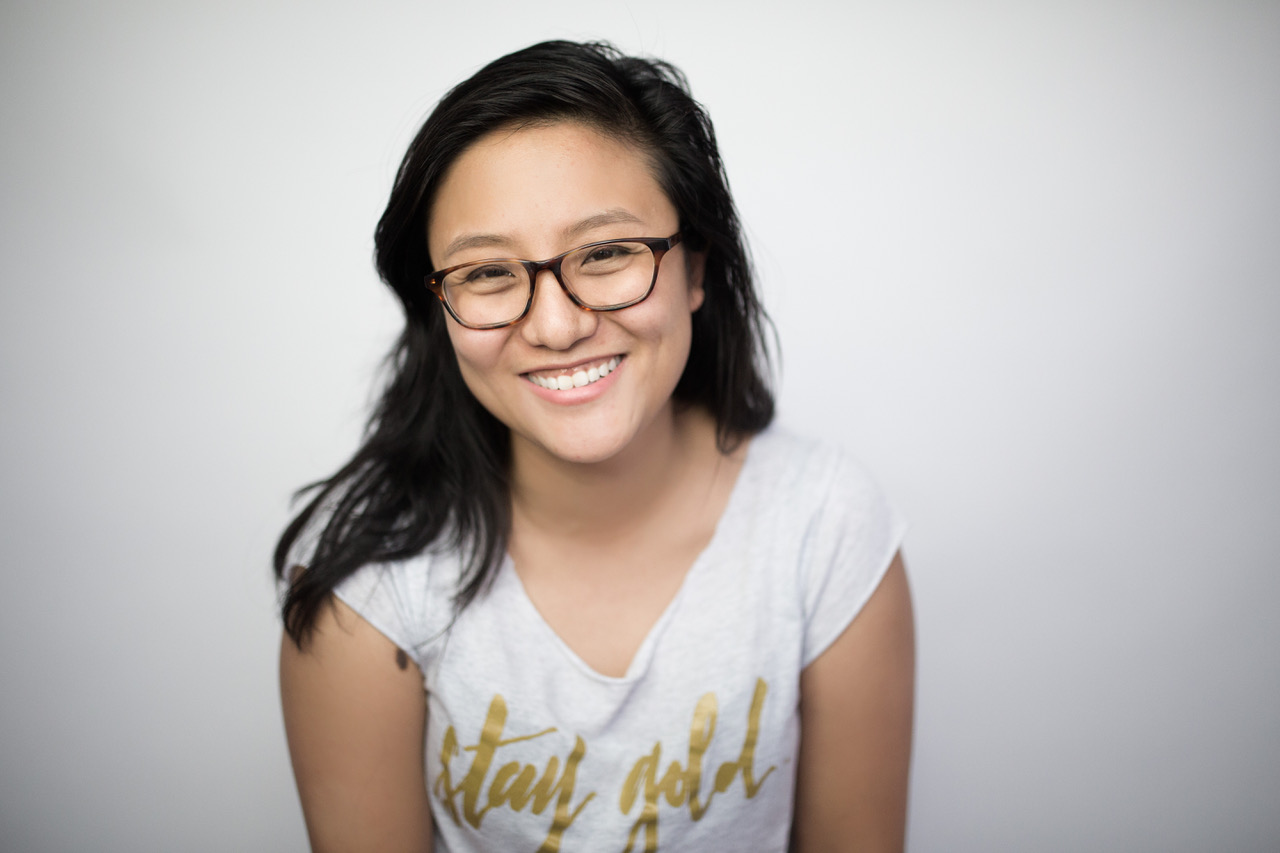 May Yang has a BFA in Graphic Design and Printmaking from the Maryland Institute College of Art and a Professional Printer's Certificate from the Tamarind Institute of Lithography.
Outside of her work at Flash Flood, May creates mixed media artwork that combines her love of screen printing, graphic design, drawing, painting and collage. She has exhibited works both in-state and beyond.
Tell us about yourself and how Flash Flood started.
My name is May Yang and I am a Tulsa based artist, designer, and business owner. I have a degree in Graphic Design and Printmaking from the Maryland Institute College of Art (MICA) as well as a Professional Printers Certificate from the Tamarind Institute of Lithography. After spending my college years and beyond outside of Oklahoma, I moved back in 2010. The ideas for Flash Flood had been brewing for years, but I had a moment of epiphany while I was employed elsewhere and urgently felt the need to make my ideas into reality. Flash Flood was officially founded in 2012 and we've been slowly growing since then! We are now currently located in Historic Kendall Whittier, right on Admiral Blvd. 
How long have you been making art?
I've been making art for as long as I can remember! As a kid, my favorite activity was drawing and I was constantly sketching, painting, or crafting. I have a distinct memory of being given a book on handlettering when I was in 3rd grade and that began my love of typography – something which subconsciously influenced my path to graphic design, I'm sure!  
What role does your cultural heritage play in your work? What are your other influences? 
Cultural heritage has played a large part in my work. During my time at MICA, the majority of the work I made centered around my identity as a first generation Asian-American and how it felt to grow up in between the two cultures. These themes still play a large part in my work today, however they are not as overt. The majority of the work I create now is centered around language and communication and uses elements from typography as compositional building blocks. Beyond cultural heritage, I am highly influenced by color and color relationships. 
Has covid impacted your creative process?
Like many, I thought I'd be able to use the COVID lockdown period last summer to dive into projects that I had on the backburner. This was definitely optimistic on my part, as I spent the majority of my time frantically trying to secure aid for the business and emotionally/mentally processing the weird period of time that we were living through. All that to say, while I did not accomplish what I had set out to do, I did a lot of work in my sketchbook, which served as a nice stress reliever.  
Do you have a favorite project you've worked on? 
It can be hard to pick a favorite project, after working on so many! In regards to Flash Flood, I think my favorite project is our annual Artist Print Series (APS), as it combines so many different elements that I love. We created the APS as a way to work with artists who didn't traditionally work in the screen print medium. We handle all of the costs of the print upfront and split the sales directly with the artist. Each APS print is affordably priced at $50, which allows new art collectors an entry point into collecting. Regarding my personal artwork, I recently finished a project for the KitchenAid Senior PGA where I painted three stand mixers in Tulsa themes. It was a unique and fun project to be a part of! 
Where can people find you if they're interested in screen printing a project? 
If anyone is interested in a screen printed project, they can reach out to our sales team directly via email – sales@flashfloodprint.com – they can fill out one of our quote forms –  
http://www.flashfloodprint.com/quotes – or they can call us, 918.794.3527.  
We are on Instagram and Facebook as @flashfloodprint, if anyone would like to follow along! You can find examples of my personal artwork on my website – mayyang.net
Chua Tam-Bao
Tam Bao Buddhist Temple was established in 1993 by the Buddhist members of the Vietnamese community residing in the Greater Tulsa area. English language services began in the spring of 1998 and an English Language Service Group, independent of the Vietnamese Sangha, evolved.
Take a break from today's fast-paced life, and join us for a meditation lead by Tom Perrine and Dr. Steven Beyers. 
English language services are held on Sundays, beginning promptly at 9:00am and lasting for about an hour and a half, and Vietnamese Speaking Service every Sunday from 10:30am-11:30am. All are welcome!
South Asian Performing Arts Foundation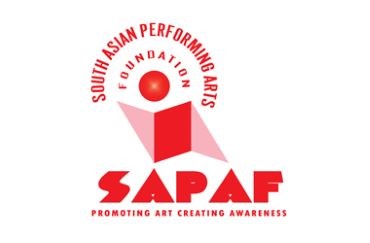 SOUTH ASIAN PERFORMING ARTS FOUNDATION 
Promoting Arts Creating Awareness.
The South Asian Performing Arts Foundation was established in June 2006 with the goal of promoting and preserving the traditional, classic and folk arts of the Indian subcontinent while enhancing the awareness and understanding of South Asian culture in Oklahoma.
In keeping with our mission, SAPAF strives to make South Asian art traditions accessible to a widely diverse audience: mainstream as well as the diaspora, initiated as well as the novice. Our events have been attended and appreciated not only by Indians but also native Oklahomans from rural Oklahoma and audiences from the neighboring states of KS, MO, AR & TX.
Through varied programming in theater, dance, music, poetry we seek to educate and motivate youth, inspire teachers and bring communities together. Each of our stylized performances is preceded by an educational segment intended to ramp up audience understanding. We have carved a niche for ourselves as the premier presenting organization of South Asian Arts in the heartland.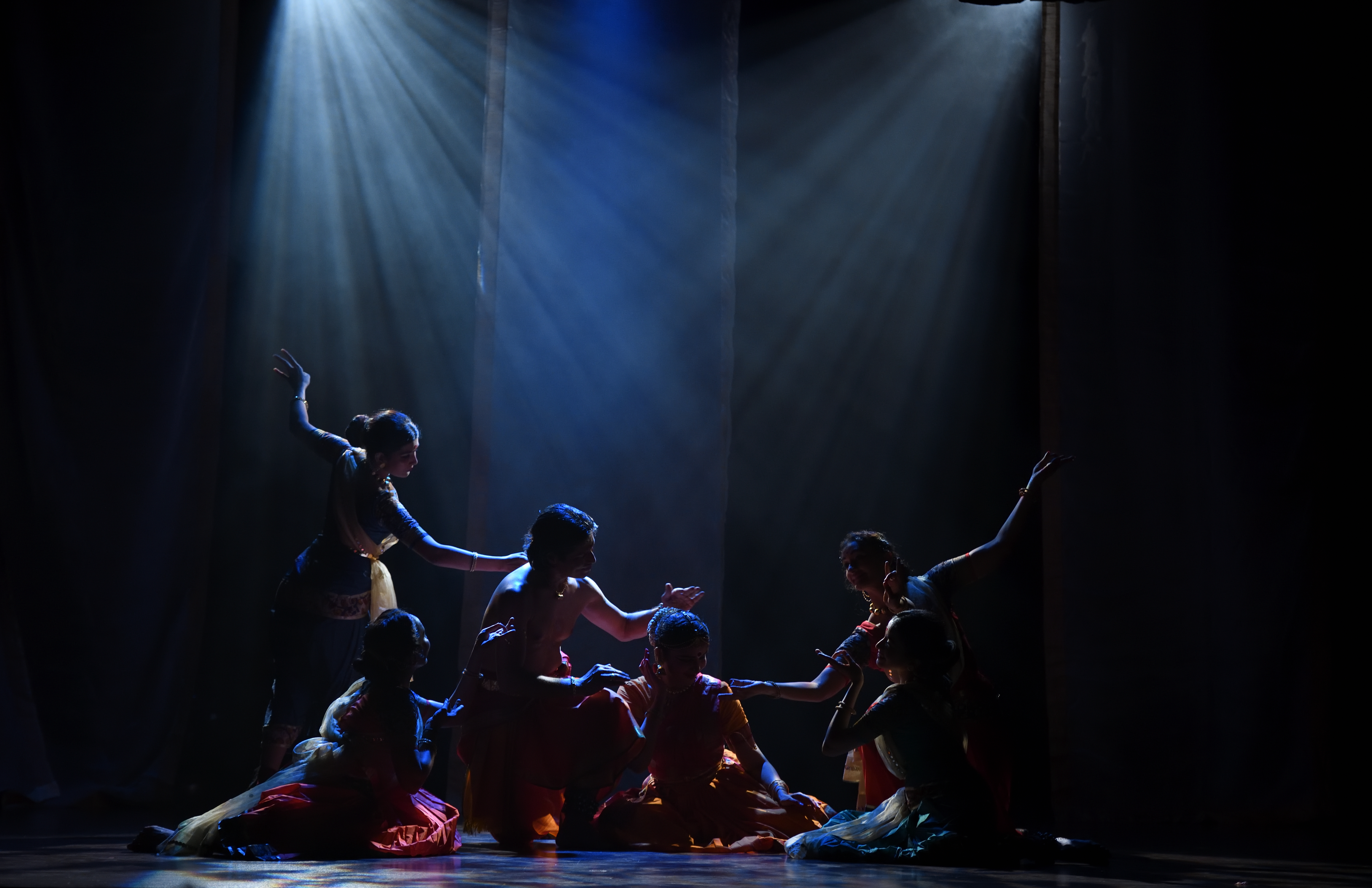 How long have you participated in the library's Asian American Festival? 
We have partnered with the library for the Asian American festival since our inception in different capacities, sharing performances, lecture-demonstrations or promoting our organization and upcoming events. 
Why do you think the festival is important to Tulsa?
While Tulsa is considered the cultural and arts center of Oklahoma, boasting two art museums, full-time professional opera and ballet companies, and one of the nation's largest concentrations of art deco architecture, there is a lack of representation from the Asian community. It is festivals such as this and organizations like SAPAF that fill in this critical need.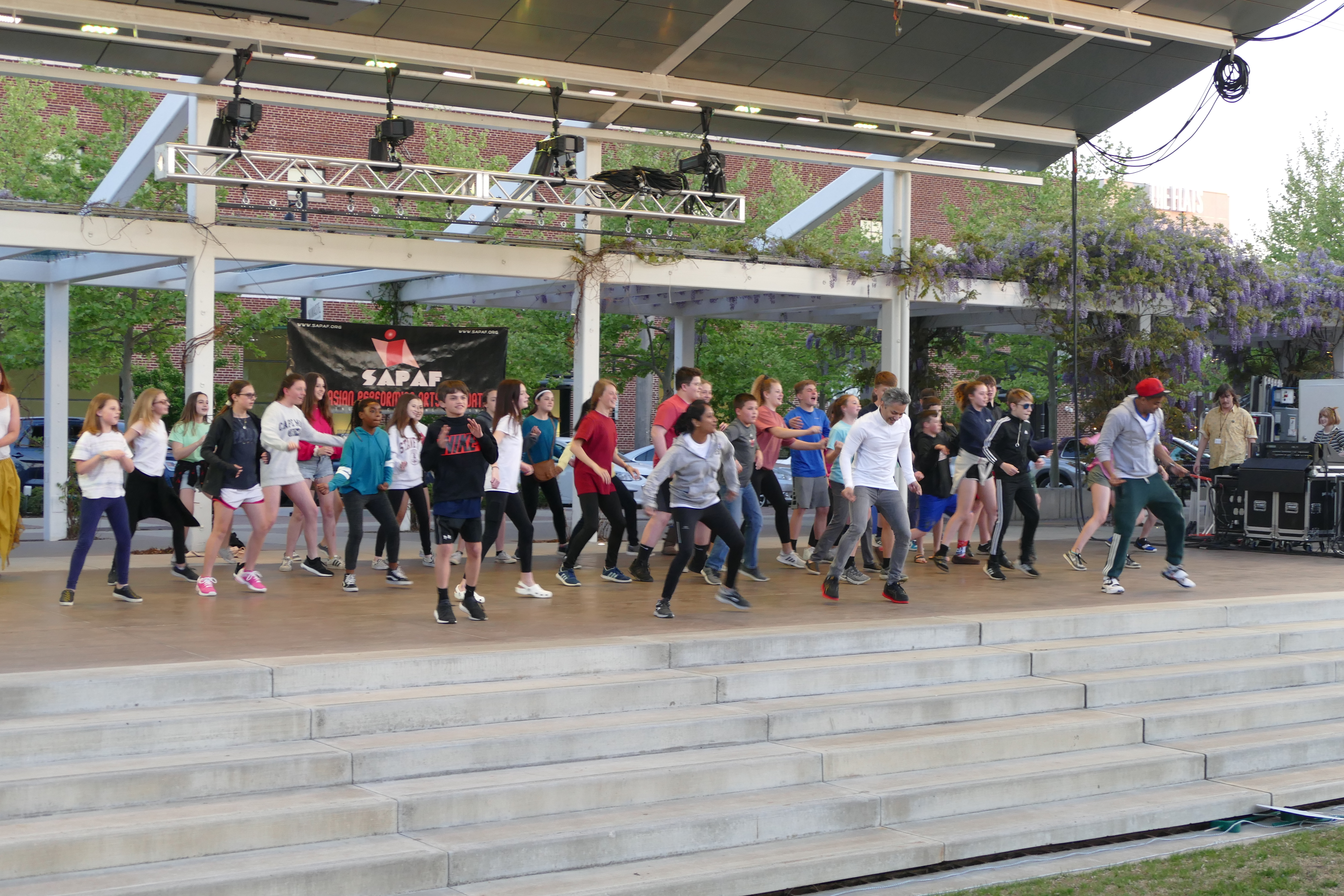 Festivals like the Asian American festival enhance cultural awareness, foster understanding among various cultures and promote overall harmony and wellbeing. These festivals help dispel stereotypes, introduce people to hitherto unknown dance forms, musical genres and instruments, cuisines and cultures, thereby enabling cross-cultural understanding and appreciation. 
While several of the larger American cities on the coasts take these privileges for granted due to their populations and accessibility to world art and music, this is something to be treasured in a city like Tulsa where accessibility maybe a challenge. Here the festival fulfills this need. 
Tulsa continues to grow and attract people from the larger Metros. Its affordability, green spaces, and relatively low housing costs are definite advantages. Diversity promoted by the Asian American festival and organizations like SAPAF certainly add to this and make Tulsa a welcoming place for all! 
What else would you like people to know about your organization or about the importance of celebrating Asian cultures and traditions?
Over the years, SAPAF has been synonymous with quality versatile programming; world-class artists; impactful community outreach and professionally managed shows that run like precision clock-work. Not surprising that during its relatively short existence SAPAF has emerged as one of the premier hosts of Northeast Oklahoma's best international events with a uniquely South Asian flavor. 
Over the past fifteen years SAPAF has presented over fifty world-class artists. In addition, through free lecture demonstrations and workshops conducted by such visiting artists at The University of Tulsa, University of Oklahoma, Tulsa Street School, Women in Recovery and a number of retirement communities, along with a liberal complimentary and discounted ticket policy for students and seniors, SAPAF has made a special effort to expand the reach of its programming and make it accessible and affordable. Its increasing visibility is a testimony to the success of SAPAF's initiatives and recognition of its role in enhancing cultural and artistic understanding.
If you'd like to learn more, you can visit them at their website.
sapaf.org
918-665-6419
sapafinformation@gmail.com
South Asian Performing Arts Foundation (SAPAF) 
P.O. Box 1215, Jenks, OK 74037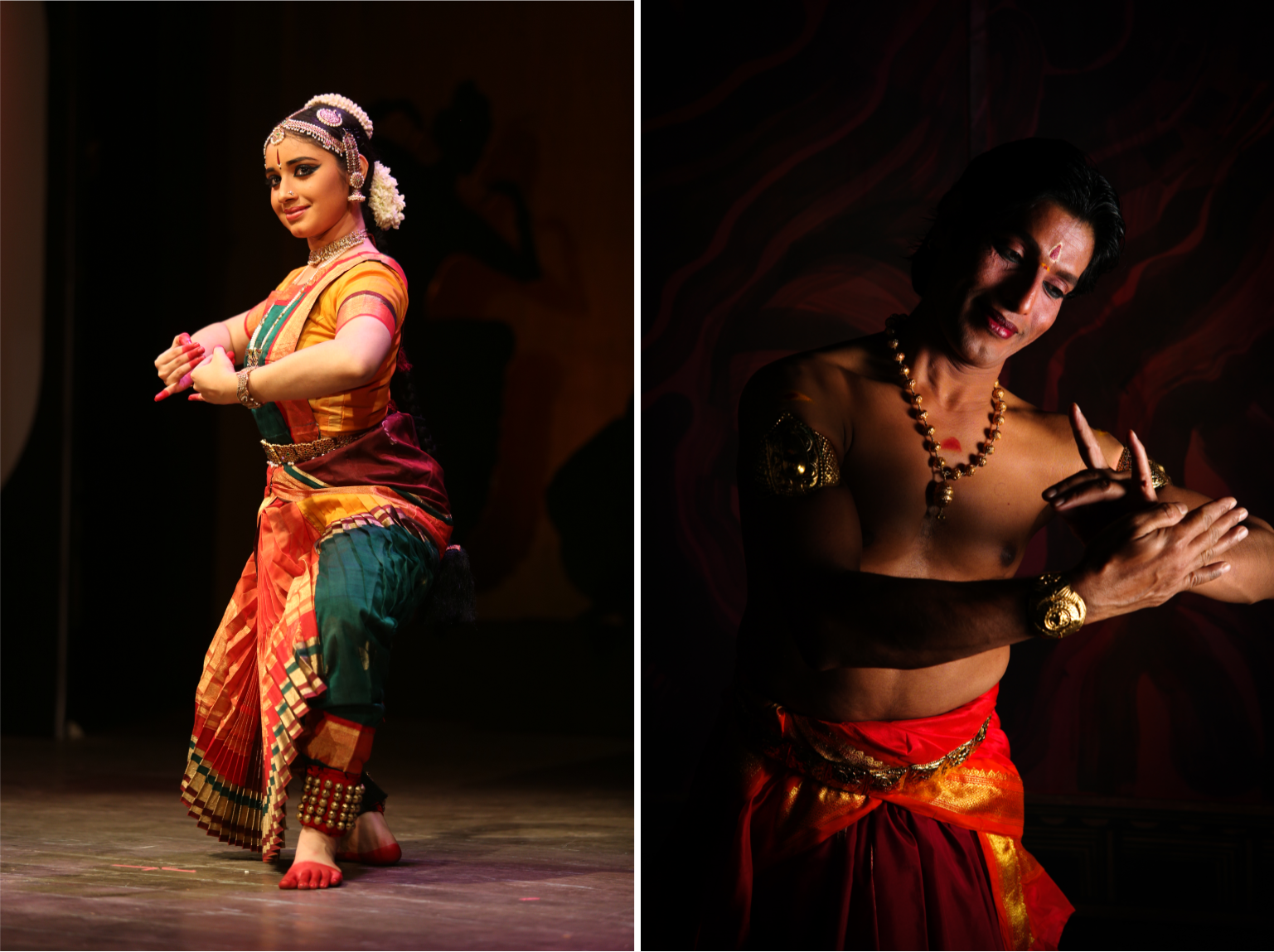 Moumita Bhattacharya
Moumita Bhattacharya, a local performer, shares with us her story about how she was inspired to dance.
My journey started in a place in India named Kolkata, which is also known as the city of joy. Being born in a typical Bengali (a community speaking "Bangla" language primarily) family, I started learning my alphabets through the short poems written by Rabindra Tagore, a Nobel Laureate poet, song writer, painter as well as philosopher. However, at the age of three my mother was elated to find out that I was picking up "Adavus" (footsteps) in Bharatanatyam, an Indian classical form of dance, faster than learning alphabets. After all, it was my mother, who has been my biggest inspiration for shaping my early outlook towards arts, in general. She could not pursue her indomitable passion for dance, being raised in a conservative family and so she always made sure that I never give up and stick with my intensive 12 year-long dance training. In parallel to the advanced training in Bharatnatyam, I also got trained in free-style/Indian contemporary/Rabindrik (dances based on Rabindranath's songs) style of dance forms. While coming to the US for the first time in 2012 for graduate school, my dance costumes, jewelry and bells (that I wear while performing) contributed to a hefty portion of 50 lb of allowable luggage. Interestingly I clung to my culture and heritage while staying away from my home than I ever did while I was in India. Whenever I feel low or I am stuck at work I resort to my dance which instantly lifts my spirit up. I draw inspiration from Tagore, Indian classical and modern songs to choreograph dance. I am fortunate to be part of several NGO's (primarily in Utah) focused on outreach activities raising awareness about Indian heritage. I could relive my childhood by teaching young children Indian dances and songs in the US and help them connect to their roots. Dance has played an instrumental role in connecting me not only to the Indian community, but also to people from around the globe. Sharing my culture on a common platform along with artists from different genres has helped me immensely to appreciate the power of arts in making us more accepting of our differences and making us better human beings overall.
Follow along as Moumita teaches us how to dance!
If you'd like to see more, make sure to follow her YouTube page.
Shin Sou Fu Kan
The Tulsa Kendo Dojo, "Shin Sou Fu Kan," is a martial arts school in the Tulsa metropolitan area nationally recognized by the "All United States Kendo federation" and "South West Kendo & Iaido Federation". Kendo is the modern Japanese martial art of fencing based on the two-handed sword (katana) techniques of the samurai warriors. 
The concept of kendo is to discipline the human character through the application of the principles of the katana (sword). 
The dojo has been practicing under the guidance of Michael Lindsay Sensei (4th dan), and Shaw Furukawa Sensei (4th dan) , and direct sponsorship in Kanagawa Japan from the Shi Ku Kai Dojo. Abe Koki Sensei (6th dan) and Iwanami Yoshio Sensei (Kyoshi 7th dan). The Tulsa Kendo dojo strives to provide a safe outlet to any person interested in practicing legitimate Japanese Swordsmanship in the Tulsa Metropolitan area.   
This year, Shin Sou Fu Kan shares the conversation they had with Tokushikai Canada. They discuss their individual journeys in discovering kendo and the impact it has had on their lives, the importance of the community and giving back as a leadership responsibility, and about their first big tournament and major inflection points in their budo journey.
We've been doing virtual meetings for so long. Now that the dojo is open with safety measures, how does it feel to finally be able to get together and practice in person again?
We are overjoyed to practice in-person again! We have to make some temporary modifications to our typical lesson structure, but they are very much worth it for the chance to be together after so long. There is simply not replacement for working with a human partner in training. The virtual sessions has surprisingly good carry-over though. We learned a great deal from our teachers in Japan during the lockdowns for sure. 
Is there any hobby that you've picked up while social distancing?
I can't speak for Shaw, but Kendo (even virtual Kendo) was actually my main mental/physical refuge during the long months of isolation. I'm grateful to have maintained a good connection with the other dojo members despite the circumstances. 
What have been some of the challenges during this pandemic? Has it changed the way you've practiced?
We definitely had to refocus on the most-basic-of-basics-type analysis in order to keep up whatever skill we had in isolation. We were blessed to have the connection with Abe sensei in Japan for these reasons. Lots of details—how we raise the sword, body balance, and especially mental concentration were major points of focus. Hard to do through the limitations of a Webcam for sure, but we made it through with solid attendance 4x per week from most members. 
Tokushikai Canada is a wonderful community that supports traditional Japanese martial arts and are the hosts of the podcast. Have you worked together before?
This is our first co-op with Tokushikai, and we hope to interact with the organization again soon! 
Thank you for participating in this year's festival. How can people learn more about you?
Anyone interested in practicing Kendo in Tulsa or the greater OKC Metro/Edmond areas is more than welcome to reach out to Furukawa sensei or myself any time! We always look forward to answering questions from the community however we can. 
Find Shin Sou Fu Kan on 
Facebook 
Tulsakendo.com 
See the conversation Michael and Shaw had with Patrick Suen of Tokushikai Canada below. 
Tokushikai Canada is a community dedicated to promoting and supporting the development of the traditional Japanese martial arts -- specifically Iaido, Kendo, Kyudo, Jodo, and Naginata. They are based out of Toronto, Canada, but have friends and budo family all around the world! 
If you are interested in learning more, you can check out their other content by following
Facebook 
YouTube 
Instagram
Staff Profiles
Manasa Rajendran
We are proud to present this year's series of staff profiles as part of the virtual Asian American Festival. We spoke with several TCCL staff members about what being Asian American means to them.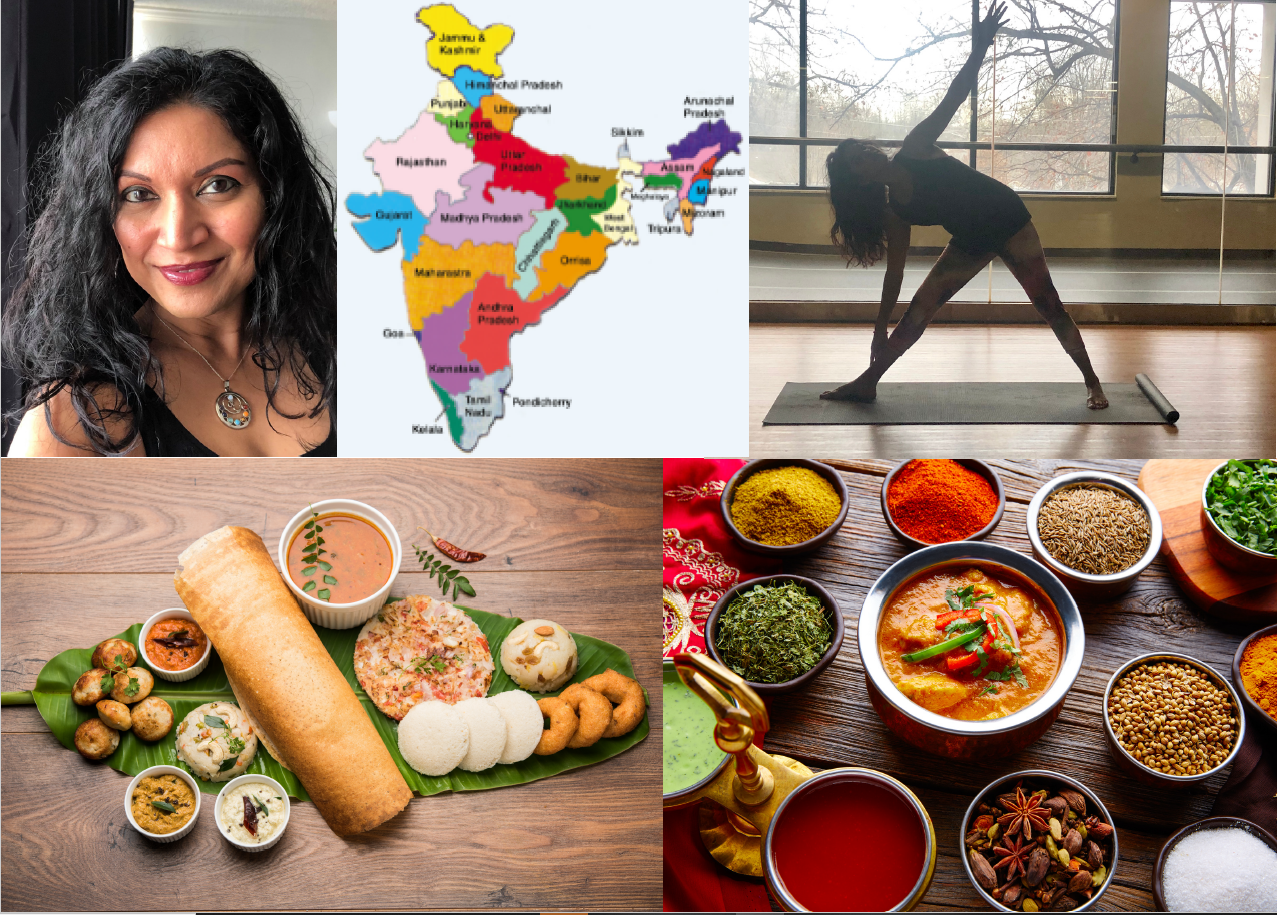 Manasa Rajendran
What is your job title and how long have you worked for the library?  
I am a CSA, currently at the Helmerich branch. I started working at TCCL as a South Region Floater in November 2020. 
What inspired you to come work for the library?  
Well, I have always been a reader and an avid library goer. In fact, last year, when everything shut down. the library was the only thing I truly missed! I was even going to write a letter "demanding" that it open. Hahaha Fortunately, it did open its doors to me when I got this job! I am very grateful.  
What is the most exciting part of your job? 
Just being around books makes my day! I also love interacting and talking to people. I like helping them with the computer or selecting books for them.  
Tell us a little bit about your heritage.  
I am from India; a colorful land with history spanning many 1000s of years, the land where yoga was born, the land where people are friendly and welcoming, and land of THE best cuisine in the world! As one of the oldest civilizations on Earth, India really does have a mystery, timelessness, and diversity that is hard to explain-- from the architecture and the arts, old beliefs and new customs, the landscape, and the people themselves. There are myths about ancient India and Hinduism along with stories about the Mughal empire and the British residency. Interestingly, there are also remnants from French and Portuguese settlers, as well as influences from the far East.  
Tell us about the importance of your language, food, and family.  
I moved here with my parents and my brother when I was 11 years old. Before I moved here, I lived in New Delhi, the capital of India. My family, though, is from the southern part of India, from the state of Tamil Nadu. I grew up speaking 3 languages: Tamil ( my mother tongue ),  Hindi ( the national language of India ), and English. There are numerous languages there which all fall under one of 2 very distinct and separate language families: Dravidian and Aryan. Each state has its own language and dialects within it.  Sometimes that does make it difficult for Indians to communicate with each other. Hindi is considered the national language. That doesn't mean everyone knows it. But almost everyone knows English! Anyway one of the things in my life that I love is that my parents and I can communicate with each other in 3 languages at the same time. It's a very special bond.  
Another bond that I feel very fortunate to have to my culture and my family is cooking. I used to hang out with my mother in the kitchen all the time. My mom is a wonderful cook, and I like to think that I got the inclination and talent from her. As many other things, the cuisine is very diverse in India. Unfortunately, what most people get in restaurants here is just a very small representation. Generally, the northern regions feature stews and curries in rich, creamy sauces. Meats might include chicken or lamb. Along the east and southwest coasts, you will find more seafood and fish. In some parts of the south, the fare tends to be somewhat spicier; while in the deeper south, you will find many dishes made with some version of coconut-- either oil, milk, or fresh. Something interesting that many people may not be aware of is that a large portion of Indian food is vegetarian, and within each region, there are large populations of Indians who are and have always been vegetarians. My family and I are vegetarians. Our food consists of vegetable and bean stews, curries, and sauces, rice and lentil dishes, and yogurt. The variety of spices makes every dish flavorful, distinct, and memorable! Milk, semolina, and nuts, especially cashews, are used in desserts. There are very specific dishes made for festivals, religious events, and weddings.  
Many of these events last for days and bring families together. Family in India can be large or small, but they are close and often all live together. Elders are respected and taken care of. Kids grow up along with their grandparents. There may also be aunts, uncles, and cousins. In the last few decades, however, things have been changing. More people are moving to other cities or abroad. But many of them maintain their traditions and respect for the culture.  
What is one activity from the Asian side of your culture that you think everybody should try? 
Nearly everyone is familiar with yoga, but many may not be aware that yoga was born in India many thousands of years ago. As someone who has been practicing yoga and teaching it for many years, I would define it as something that you can use in any way that best fits you. It can be a gentle or intense physical exercise. It can be a spiritual or meditative practice. It can be used as a quick stress relief or pick-me-up. The benefits are countless, immediate, and long term.
Malinda Thao
 We are proud to present this year's series of staff profiles as part of the virtual Asian American Festival. We spoke with several TCCL staff members about what being Asian American means to them.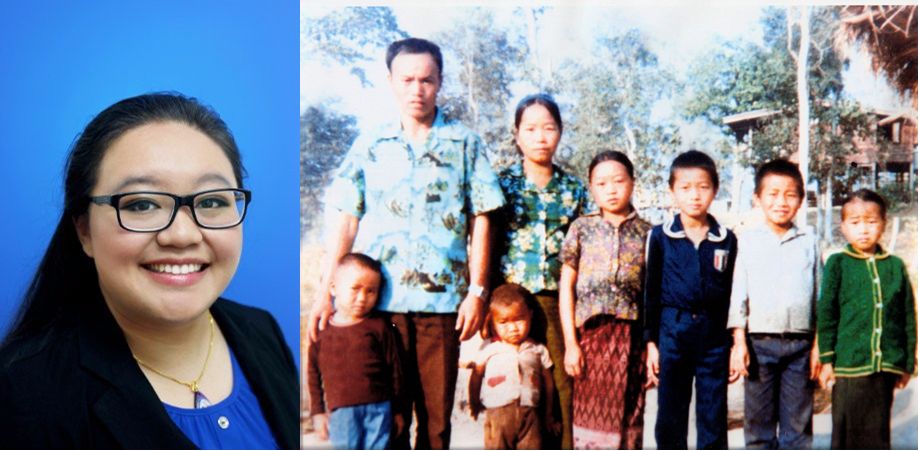 What is your job title, and how long have you worked for the library?
I'm a Customer Service Assistant going into my tenth year of working at Tulsa City-County Library. 
What inspired you to come work for the library?
As a child, I always visited the Martin Regional Library and was fascinated by the library's services and kept coming back as a loyal customer. I love the atmosphere and always left the library in a positive mood and thought it would be great to be part of this culture. So when there was a job opportunity at my local library, I applied and became part of the team. After that, I never dreamed of being in a different profession.  
What is the most exciting part of your job?
The most exciting part of my job is seeing customers leaving with smiles and knowing they cannot wait to return. I love being creative and interacting with people. I produce passive programs to build and strengthen our community. It helps customers incorporate the library as an essential tool to enrich their lives. I also like providing reading advisory. I feel great when customers, especially children, find a different adventure in their books.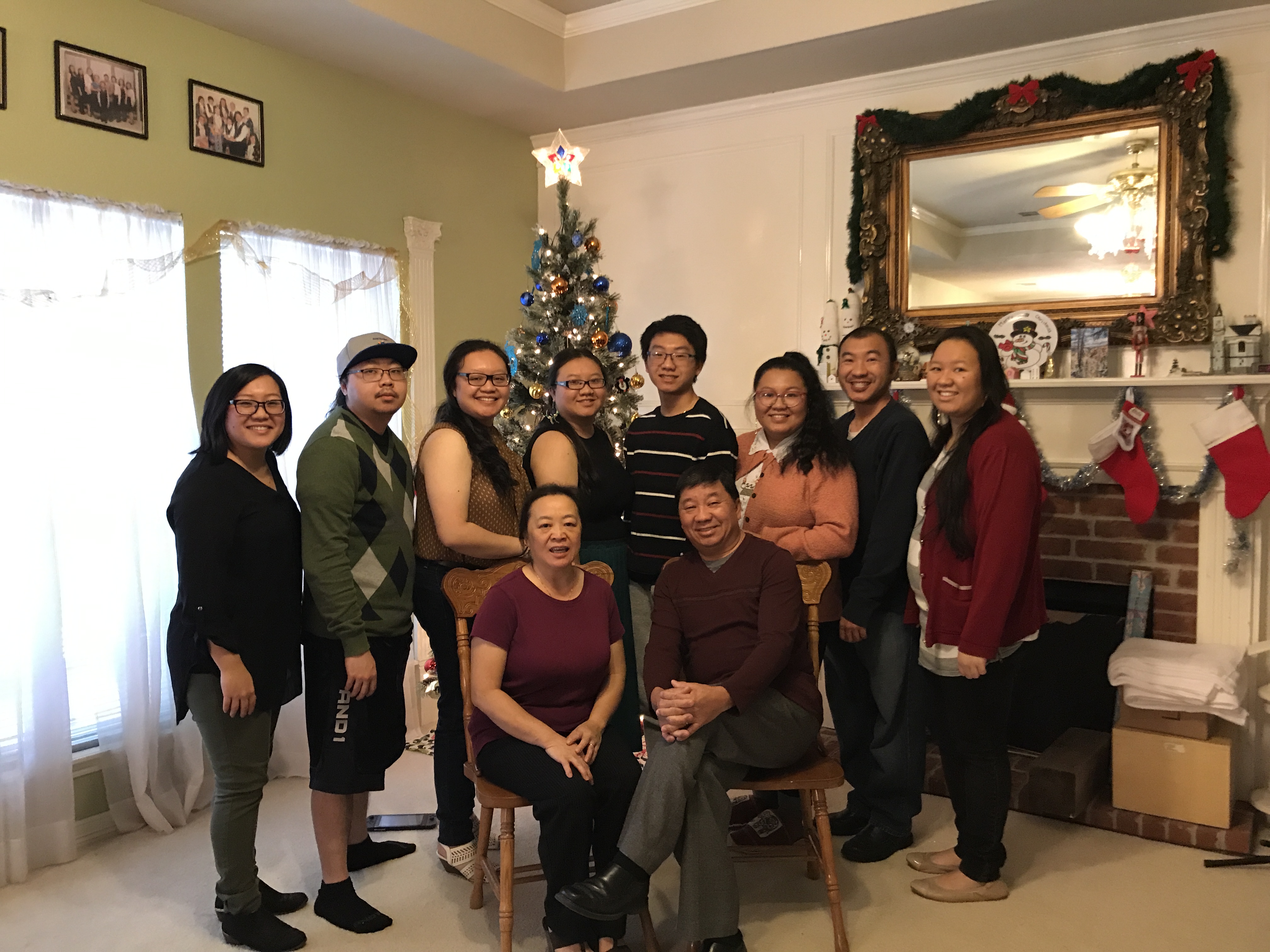 Tell us a little bit about your cultural heritage.  
I am a Hmong American woman born and raised in Tulsa, Oklahoma but now resides in Owasso, OK. My parents came to the United States from Laos as refugees of the Vietnam War. 
My family is part of the "Thao" clan (our patrilineal surname). The Hmong language has two dialects – Green and White. In my family, we speak the White dialect; however, my mother knows both because she was raised speaking the Green dialect. My family primarily practices shamanism.  
You might be asking, "Who are the Hmong?" In short, the Hmong are an Asian ethnic group of people that has 18 clans and surnames in the United States. In other countries, there could be more or less. However, Hmong people reside worldwide and do not have a country of their own, so many people do not know about us.  
For thousands of years, the Hmong population originally lived in southwestern China. However, due to political conflicts and wars in the 1600s, the Hmong people were driven down south, escaping to neighboring countries like Laos and Thailand. As a result, many Hmong people sought refuge and/or immigrated to the U.S. and their allied countries when the Vietnam War ended. During the war, the Hmong people were also allies and aided the American force to battle Southeast Asian Communists in Laos, known as "The Secret War." 
Are there any specific ways you celebrate your heritage?  
My family practices and celebrates our heritage every day. Every year, however, my family and the Hmong community celebrate the Hmong New Year. Historically, it was a time to thank the ancestors for the past year and welcome new beginnings. It was also a time to celebrate the end of the harvest season. In Tulsa, the celebration is typically held in October. During this celebration, my family and I dress in our traditional attires and attend the event to enjoy many forms of entertainment like dancing, singing, sports, eating, and more. 
Generally, you can tell by looking at a person's traditional attire which region, tribe, or dialect their family comes from. For example, Green Hmong clothing has green patterns found on the sleeves and collars of the outfit, and their white skirts can distinguish white Hmong clothing. Back in the day and perhaps in different parts of the world where Hmong people are, textile art is also used to display a person's wealth and identity. The designs on clothing consist of motifs and patterns that represent social life, culture, and history.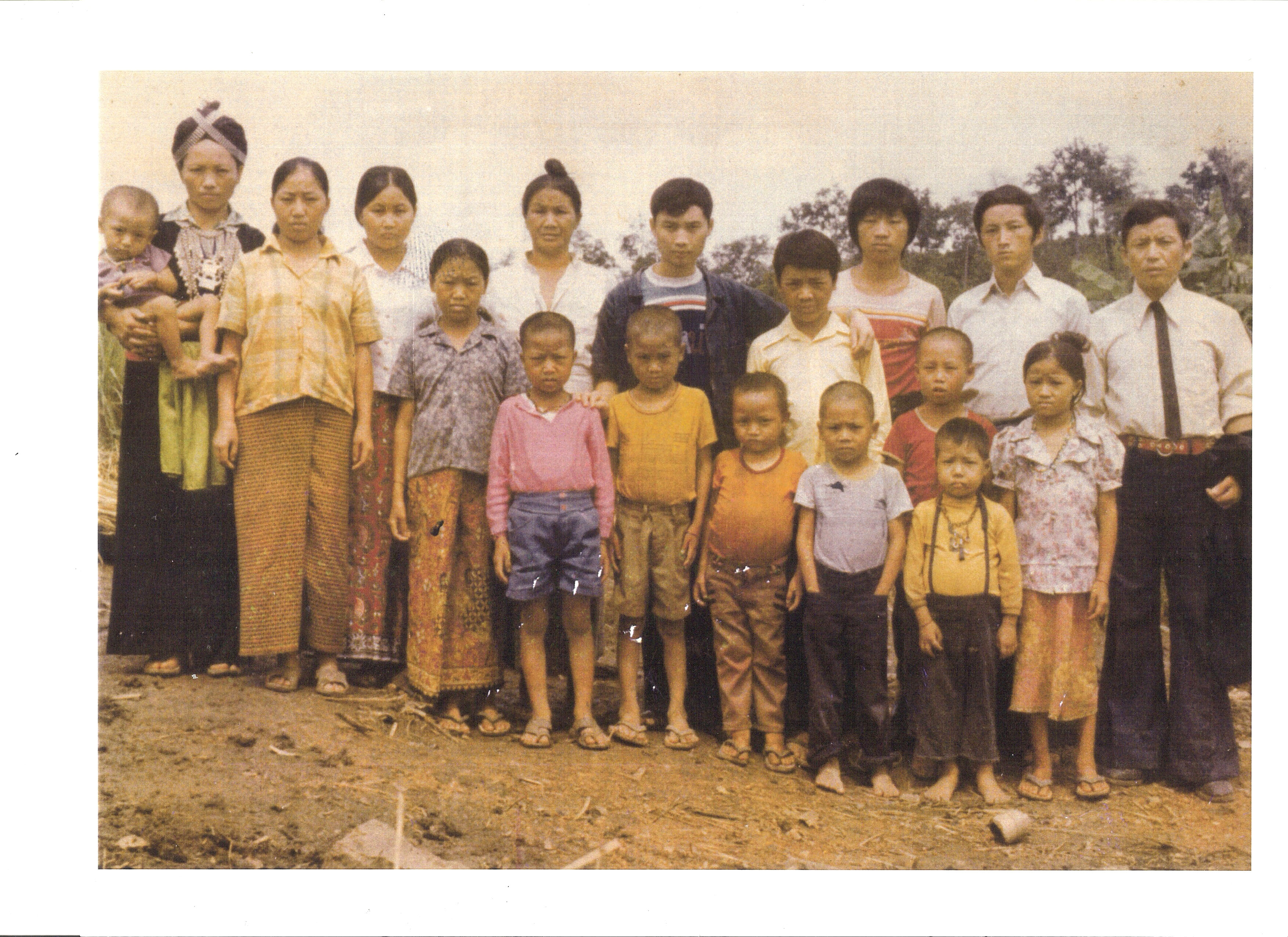 Is there anything you find to be challenging about being Asian American in Oklahoma?
Growing up as an Asian American, it was always challenging for me to embrace my Hmong identity truly. Few people knew who the Hmong people were, and my history and people were and are not taught or celebrated in the school curriculum. Also, growing up in the U.S., there is much pressure to behave and act a certain way that didn't reflect my heritage and culture. This put much pressure on me to feel that I had to appease both identities - my Hmong identity and my American identity - separately and not together.  
It's frustrating when I receive repercussions from different groups. For example, the Hmong community would condemn how I don't know much about my culture and how I don't fluently speak the language and often blame my parents for not teaching me. Meanwhile, the non-Hmong communities have two views. One group would fear my Asian identity and only like to see my western aspects; meanwhile, the other group would judge why I don't know about my culture or fluently speak the language.  
It's not that I don't care or don't want to know about my culture. On the contrary, I do, and I'm learning each day slowly. However, people have to understand that those from different ethnic backgrounds, including me, spent most of their lives in school where English is the primary language and we're exposed to a lot of western or European history. This takes and chips away bits of my Asian identity, and I'm battling to find and learn about my culture and people. 
What does being Asian-American mean to you? 
Being Asian American means it is an identity I cannot hide or ignore. I am proud and honor that I am a Hmong American as well as a woman. I come from a rich culture and history of family traditions that created who I am today. I know my ancestors sacrificed a lot for me to have a better life in the United States.  
What is one activity or dish from the Asian side of your culture that you think everybody should try? 
There are some specific foods we serve whenever we do Shaman rituals or celebrate ceremonies. These ceremonials involve animal sacrifices as offerings to spirits and our ancestors to receive good blessings. When prepping meals, we use all the pieces of an animal. Nothing goes to waste. If you ever come to our social events or ceremonies, I would like people to try our traditional beef soup, which is known as "cow-dung soup or cow-poop soup." The recipe incorporates beef, organs (stomach, intestines, heart, liver, and more), and cow's blood that is seasoned with herbs. It's a hearty soup, and I hope you will give this a try.

Sunghee Ko
 We are proud to present this year's series of staff profiles as part of the virtual Asian American Festival. We spoke with several TCCL staff members about what being Asian American means to them.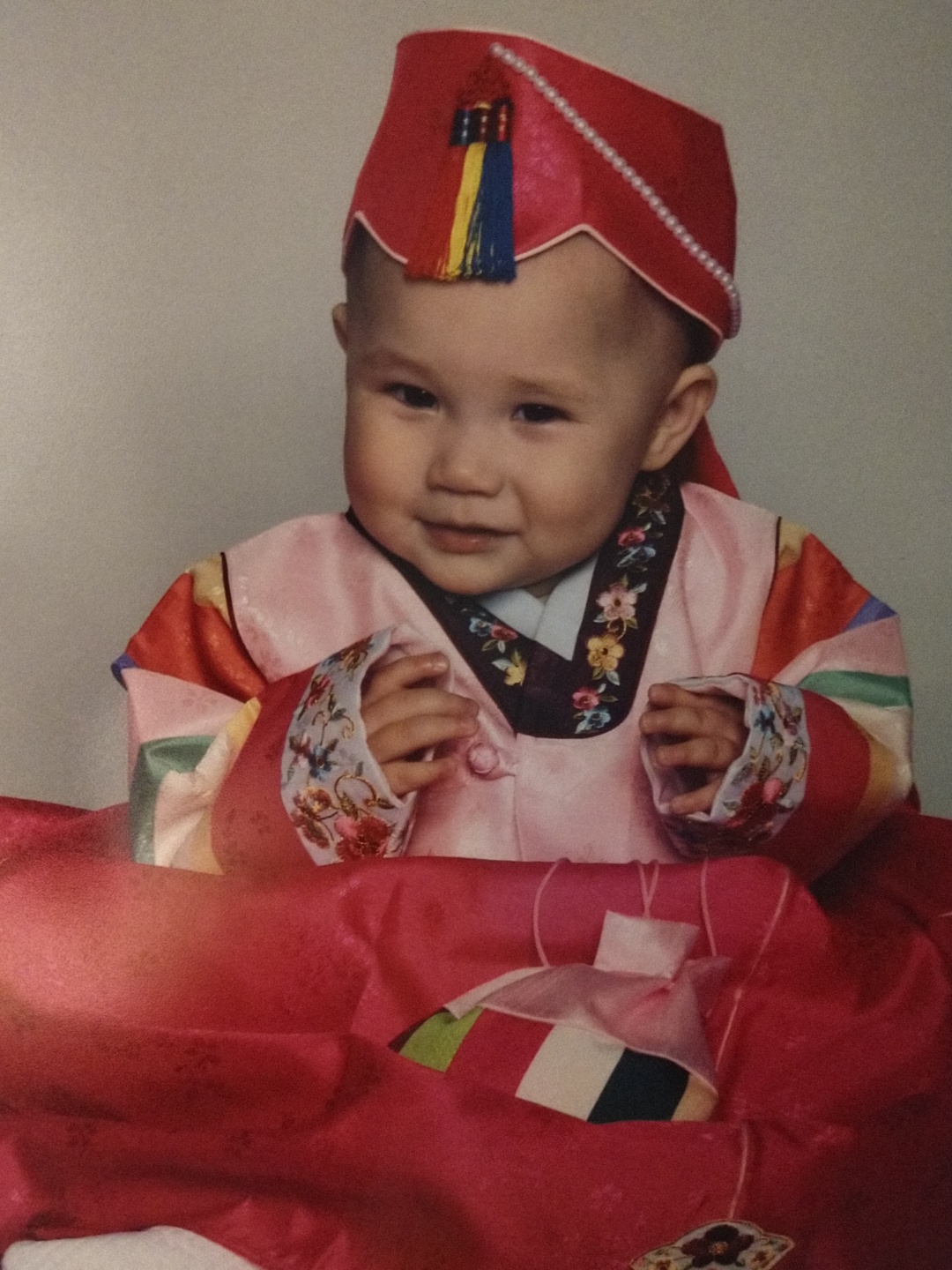 Sunghee Ko
What is your job title and how long have you worked for the library?
My job title is a Generalist Library Associate. I had worked for the TCCL library system for 8 and a half years before I moved to the McFarlin Library at the University of Tulsa. I returned back to TCCL since August, 2021. 
What inspired you to come work for the library?
Growing up I spent a lot of times studying for different tests in the library from I loved the atmosphere and always hoped to work in a library system someday. Librarians were my role models. I appreciated that the librarians provided resources and wonderful services for everyone. 
My career began at the Brookside library location in Tulsa and it immediately became my passion and my niche in the workplace. I got the job a month after I immigrated from South Korea to Tulsa. 
What is the most exciting part of your job?
I love to do research and provide resources to the customers who really need. I also find it rewarding to help people in need. 
Most of time, the customers are so thankful for the information and help that we provide. 
It's really rewarding to see people being encouraged and engaging with lifelong learning. The library is an excellent resource to the community. I proud that librarians are filling a crucial role for them.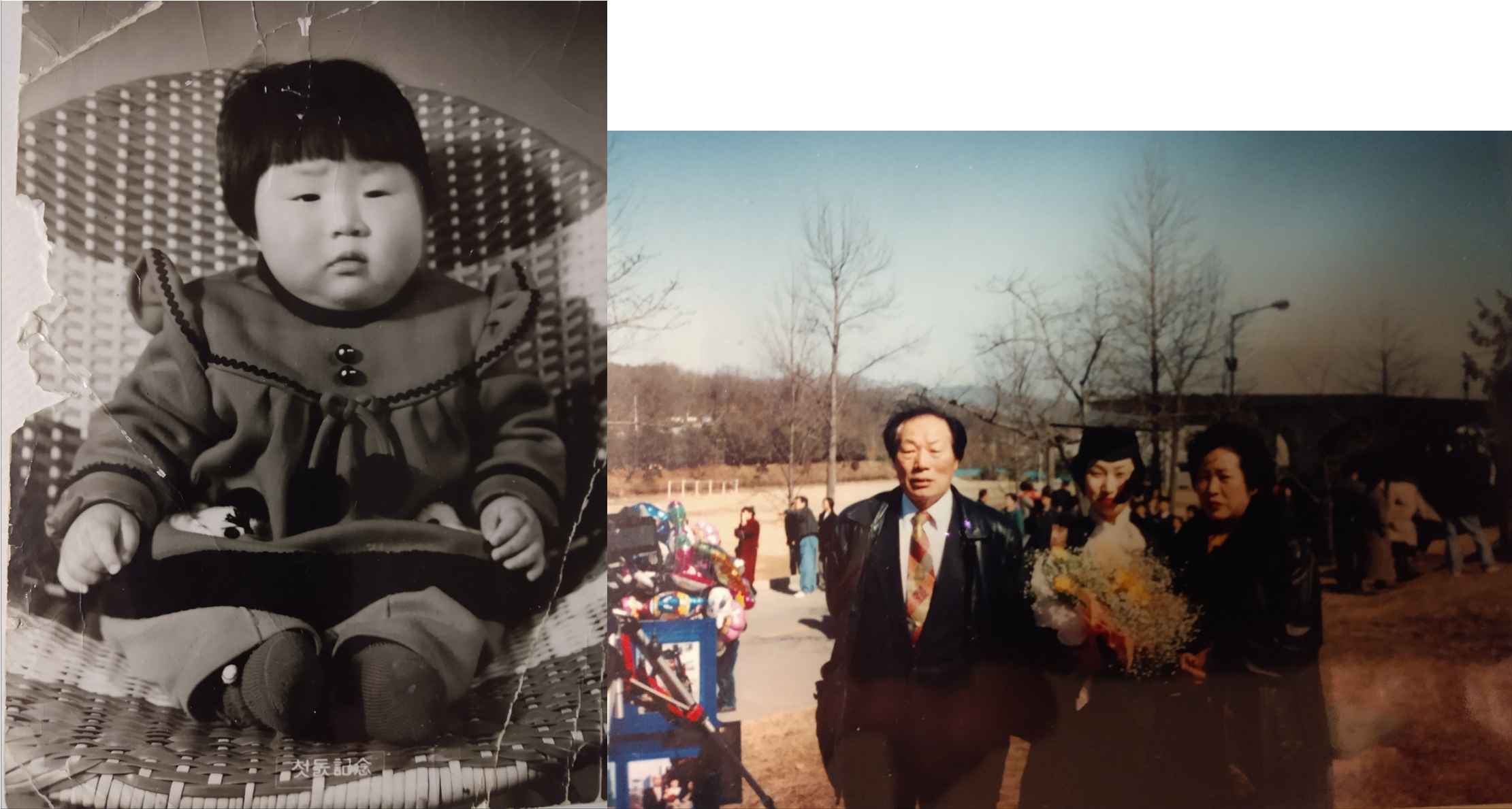 Tell us a little bit about your culture heritage.
I was born and grew up in South Korea. My marriage to a Tulsa man brought me to here 15 years ago. I had taught English at Private Institute for 5 years and went to school in New Zealand. I also lived in Australia before I came to Tulsa. 
I don't get a lot of questions these days whether I am from the South or North when I say "I am from Korea."  I had a lot of questions when I went to Europe 20 years ago. Now a lot of people know that South Korea and North Korea is not the same country. 
Korea used to be one country over 5000 years but is now the only divided country in the world. Japan occupied Korea from 1910-1945. To end of World war II in 1945, the Soviet Union and the U.S made a decision to divide Korea into two occupation zones. The Soviet Union supported the North and the U.S supported the South. 
The 38th Parallel, which is the latitude of 38 degrees N was the dividing line. It was established as the boundary between Soviet and American occupation zones as a temporary division. 
The Korean war began (1950-1953) when the North Korean Communist army invaded non-Communist South Korea. The U.S. supported the South Korea in repelling an invasion from the North Korea. According to news article, the U.S. and the United Kingdom, supported by the United Nations- supported South Korea while communist China and the Soviet Union supported North Korea. The war ended 3 years later. A lot of people died in the war. The Korean Peninsula is still divided.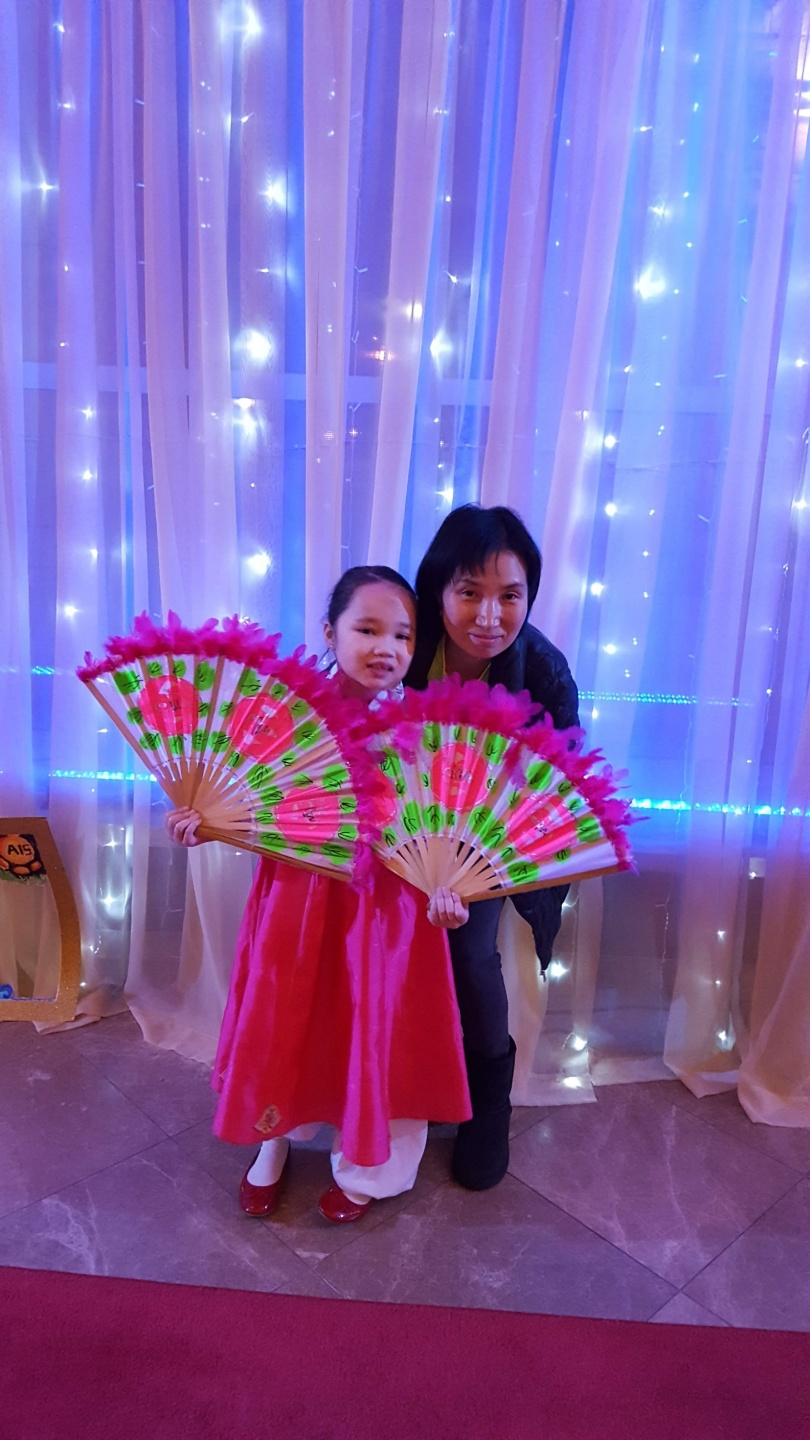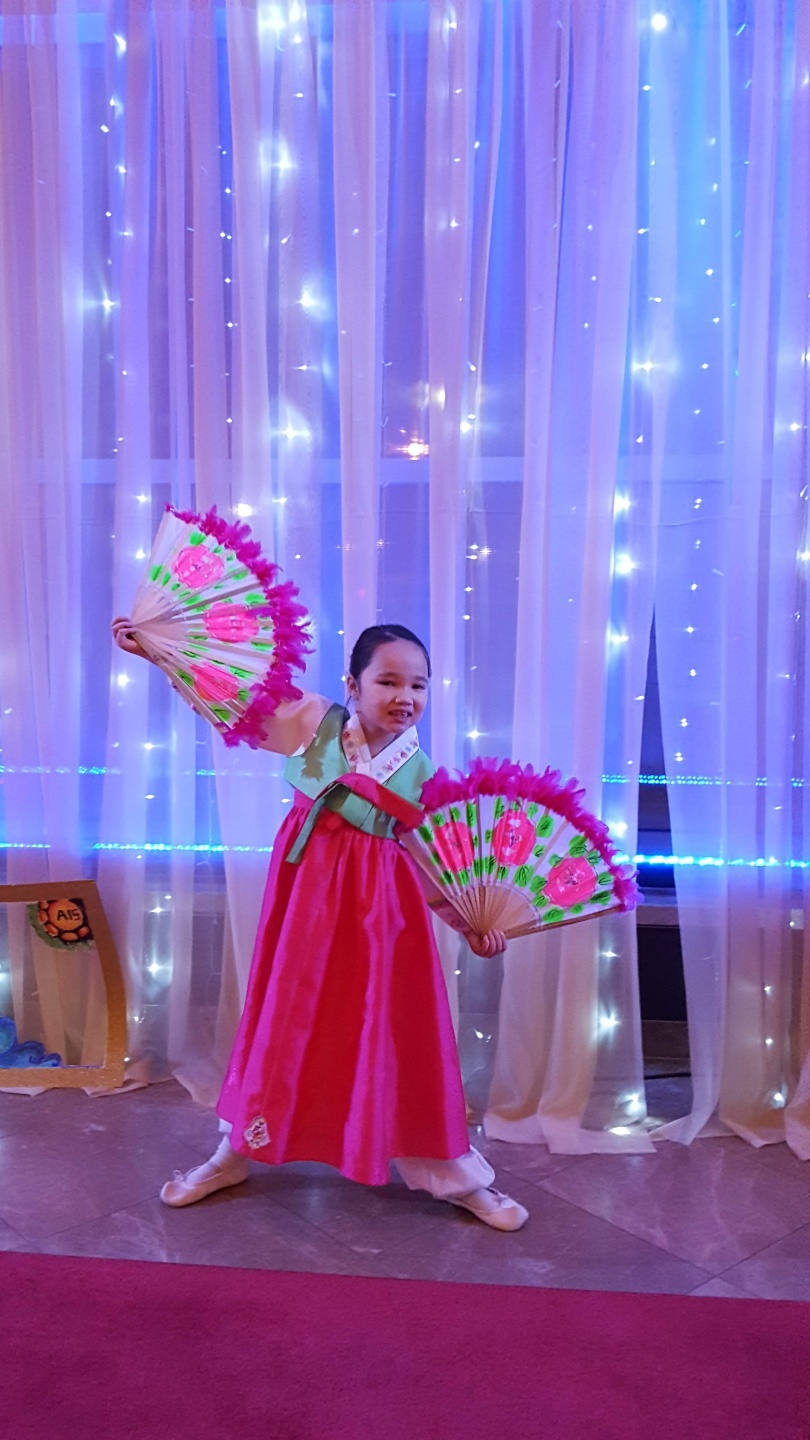 Is there anything you find to be challenging about being Asian American in Oklahoma?
My personal experience being Asian American in Oklahoma has been a great experience. People are very friendly, nice and try to be helpful when I need help. I feel welcomed most of the time. My coworkers are professional and usually customers are polite at work. The challenging thing is that I don't get to see ocean and mountains in just a couple of hours drive like I did in Korea because the U.S. is a big country. 
How has your heritage shaped the person you are today?
Korea has suffered many wars, more than 200 times in the last 5,000years. After the Korean war, Korea was one of the poorest countries in the world. Korea's economy has increased quickly in a very short time. Now Korea is famous for prosperous economy, high technology, K-pop and drama, Samsung, LG, Kia, Hyundai etc.. 
Overcoming hardships through years of hard work, descendants have learned a legacy of perseverance. 
Koreans are known for their hard work ethics, honesty, and respecting others. These ideals have handed down to me through my culture and I aspire to live up to them every day. 
What is one activity or dish from the Asian side of your culture that you think everybody should try?
I think everybody should try the Korean Traditional Dish "Bulgogi". It is delicious and easy to make. Thin slices of beef are marinated in a soy sauce, sesame oil, garlic marinade. It is mildly sweet and savory. I have not met any people who don't like it. It is a favorite. 
I'd like to introduce "Bi Bim Bap" for vegetarians. It's rice mixed with vegetables, an egg and chili pepper paste(optional). It is known for healthy food.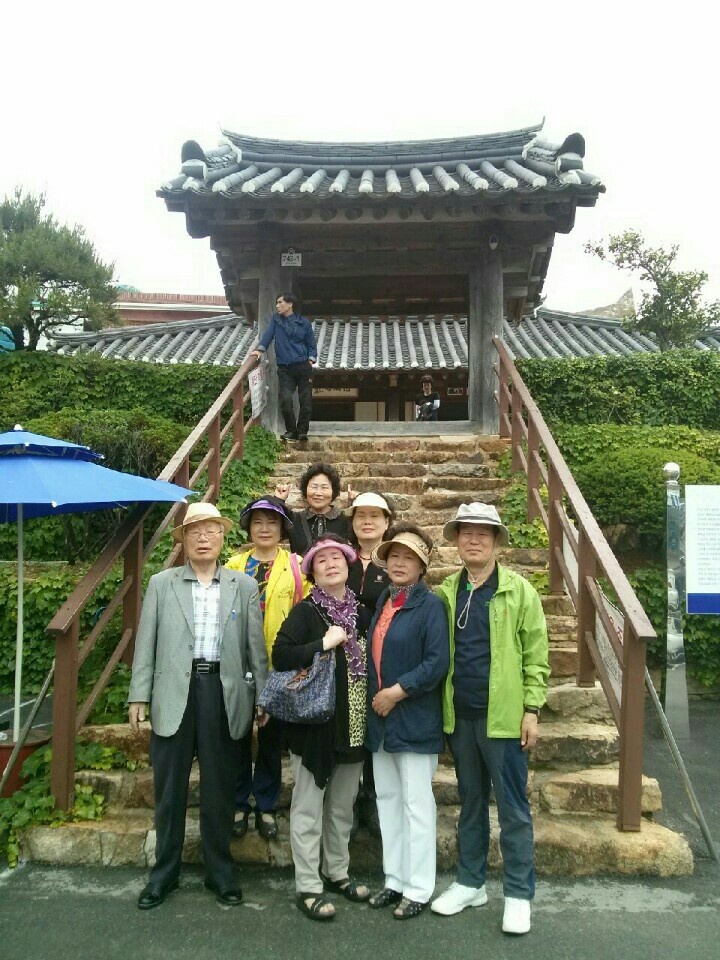 Amy Bailey
We are proud to present this year's series of staff profiles as part of the virtual Asian American Festival. We spoke with several TCCL staff members about what being Asian American means to them.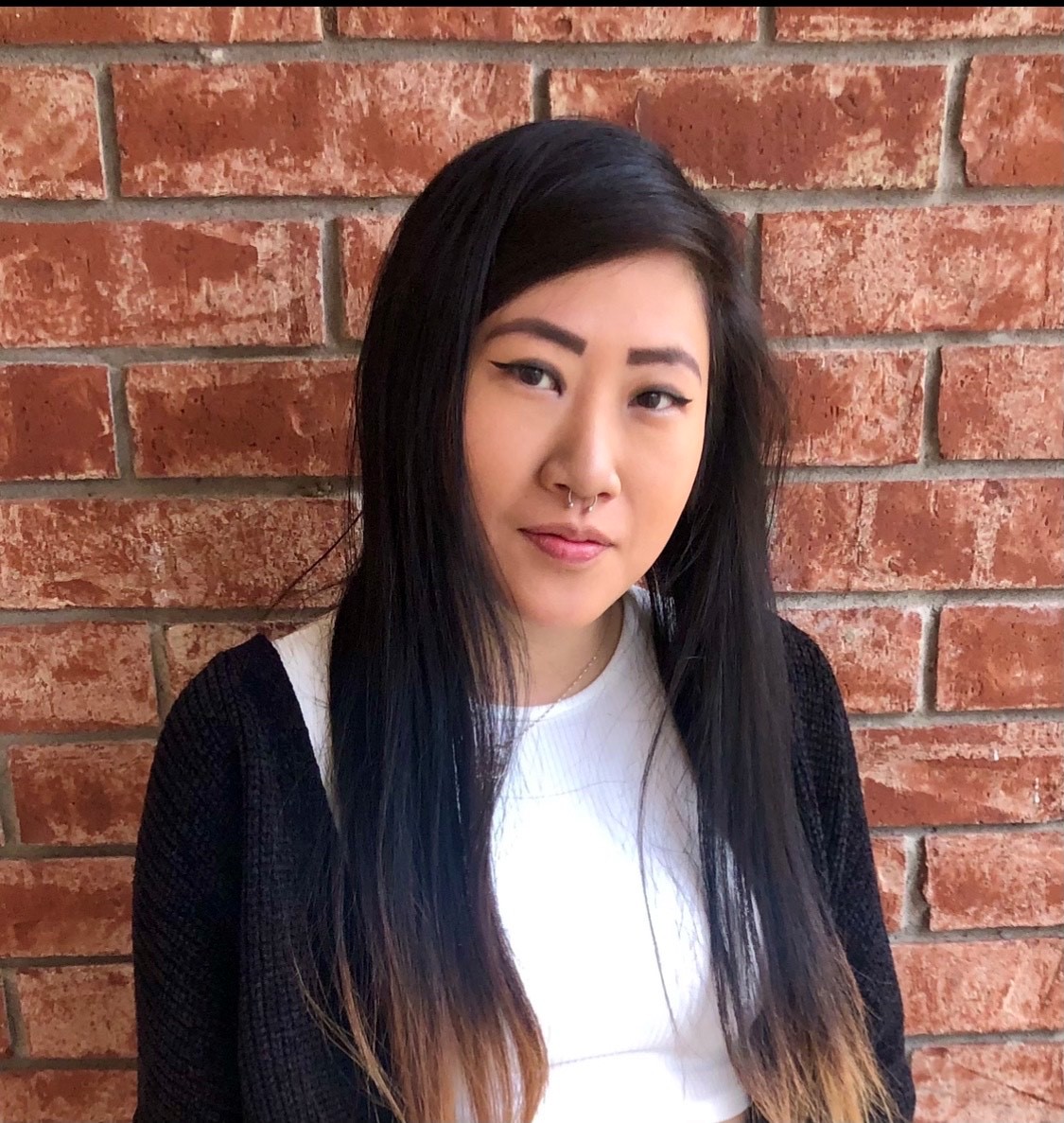 Amy Bailey
What is your job title and how long have you worked for the library?
I am an Executive Assistant to the Chief Strategy Officer.   I've worked at the library for two and a half years.   
What inspired you to come work for the library?
Shortly after I graduated from the University of Tulsa I was in a slight post-grad slump. I wasn't quite sure what I wanted to do for work exactly and my laptop had just given out. I decided to visit my home library, Zarrow Regional, to use their computers to browse job listings and put in applications.  When I was there I realized that the library is one of my happy, safe places and decided to visit Tulsa City-County Library's website to look at the job postings. That day I actually submitted an application to every position that I was qualified for. I was lucky enough to hear back and the rest of the is history!  
What is the most exciting part of your job?
The most exciting part of my job is getting to see how things work on the strategic back-end of the organization. I've learned so much from the team that I support and get to feel inspired every day by the creativity and authenticity of the leadership team. I also love how much TCCL values equity, diversity, and inclusion and have been fortunate enough to help with some of these initiatives.   
Tell us a little bit about your culture heritage.
I am an Asian American woman who was born is South Korea. I was born in Seoul and lived there for six months. At six months, I was adopted to a family in Tulsa, Oklahoma. I grew up here and did not see very many people that looked like myself until I was actually in middle and high school. In college I really began to reconnect to my heritage and culture and found that I enjoy cooking Korean barbecue, watching Asian cinema, and actively trying to educate myself about where I was born. I plan to take a trip back to South Korea with my partner in the next year or so and have an entire itinerary already planned out! The adoption center that connected me and my family, Dillon International, has a ton of resources that help adopted children and their families learn more about the culture. They also help plan "homecoming" trips.   
Is there anything you find to be challenging about being Asian American in Oklahoma?
I know while growing up I felt that it was very isolating being the only Asian American child in my entire elementary school. I constantly felt like it was my responsibility to field questions that I did not prepared to answer about an entire group of people. This was particularly difficult since I grew up in a white family as the only Asian American. More generally, I feel that the lack of representation of AAPI characters or stories also adds to a sense of separation.   
What do you hope to see for the Asian community in coming years?
I hope to see more education about Asian American history and current events in the future. I feel that by understanding this history, the community in general can have a better sense of the complex nature of the AAPI community and the ways to support this group. I hope that the Asian American community have some relief from fear in the coming years, as 2020 was a horrific and unprecedented because of the pandemic and the racial injustices and hate crimes. The community needs to heal from such a jarring year and I hope that the affected communities, businesses, and individuals find change and peace in the coming years.     
Fatima Zehra
We are proud to present this year's series of staff profiles as part of the virtual Asian American Festival. We spoke with several TCCL staff members about what being Asian American means to them.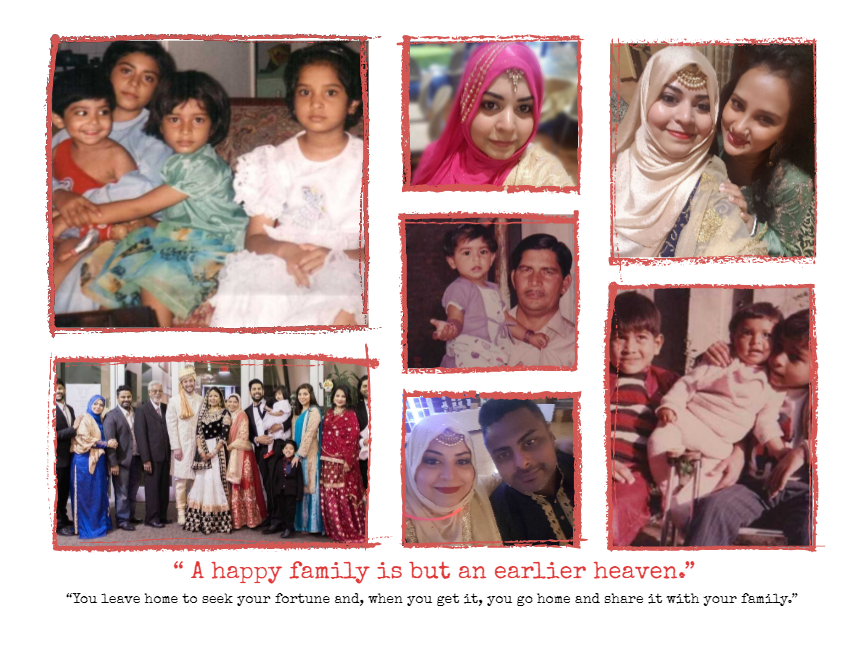 Fatima Zehra
What is your job title and how long have you worked for the library?
I'm the ELL (English Language Learner) Specialist at LOVS and September 27thwill mark my 4 years of working with the library.   
What inspired you to come work for the library?
The love for books was inculcated in me by my mother. She was a Linguistics Major, an English teacher, and a delightful storyteller. Also being a brilliant life coach, time and again she would counsel me to consider a career in education, writing, or social sciences. She felt my true calling was to work with books or people. When she passed away in 2016, the calming assurance of being surrounded by books while I did the daily grind felt deeply comforting. There's not a day when I come to work and not think of her thankfully for being my inspiration and channeling me in this direction.   
What is the most exciting part of your job?
The success stories of our incredible and diligent learners are truly the most exhilarating part of working for Literacy. There is nothing more worthwhile than knowing and seeing the evidence of the profound impact we are capable of making in people's lives.
Fatima on her cultural heritage:
I was born and brought up in India in a traditional, semi-joint but broadminded Muslim household. I grew up speaking Hindi, Urdu and English. Being multilingual is commonplace in our culture and most people are fluent in more than 5 languages. On the other hand, diversity has paved the way to a plethora of cuisines. To name a few, the south-Indian Dosa, Pav-Bhaji from Mumbai, Hyderabadi Biryani, and Uttar Pradesh for its massive variety of flatbreads and kebab. India is famous for its historical architecture such as Taj Mahal and Lotus Temple as well as our effervescent attires, like the 9-yard Sarees, Shalwar Qameez, intricate Bindis, etc. Body painting with mehndi is also a customary part of our ethnicity. Religion, dance forms, music, Bollywood movies, all play a significant role.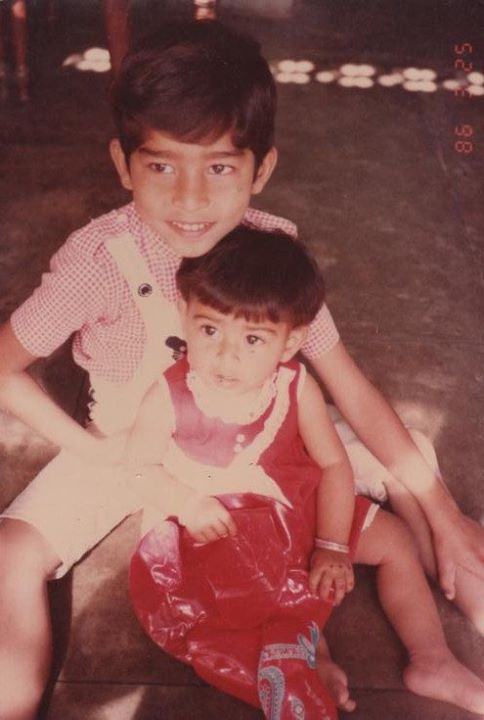 On the importance of language, food, and family:
I celebrate my heritage by trying my best to speak mostly in my mother tongue at home. I endear Indian food. The amalgamation of spices, juxtaposition of different consistencies and sumptuous aroma which combines to make each morsel a party in your mouth. Celebrating our national and cultural holidays such as Independence Day, Eid, Holi, Diwali, etc. also keeps me close to my roots. Next in line is family, which encircles our fathers and forefathers and everyone in between. It makes us who we are. Family is the hearth and home and a binding force no matter where we settle in the world. It is undoubtedly the most celebrated embodiment of my heritage. 
On being Asian American in Oklahoma:
I personally find us Oklahomans to be friendly, secular and quite respectful of other cultures. The only challenging part is perhaps being oceans apart from my immediate and extended relatives and missing out on most of the little and big events, for instance, weekly family get-togethers, weddings of my cousins, or birth of my nieces and nephews. 
On what being Asian American means to her:
South Asia is one of the most diverse parts of the world, hence it engrains secularity, respect towards the elderly, empathy for the impoverished and a sense of selflessness. While the American dream has instilled in me the constant need for improvement as well as seeking personal happiness to keep my loved ones happy. It has taught me to celebrate gender equality, freedom for all, and uniform opportunity. In a nutshell, being Asian-American balances me to the core. It keeps my morals intact without losing myself in the process. 
Panels
Conversation Addressing Anti-Asian Hate In Our Communites
To view our panel, "Reflection, Solidarity, and Action: Conversation Addressing Anti-Asian Hate in Our Communities," please visit our Facebook Page on June 17th at 6 p.m.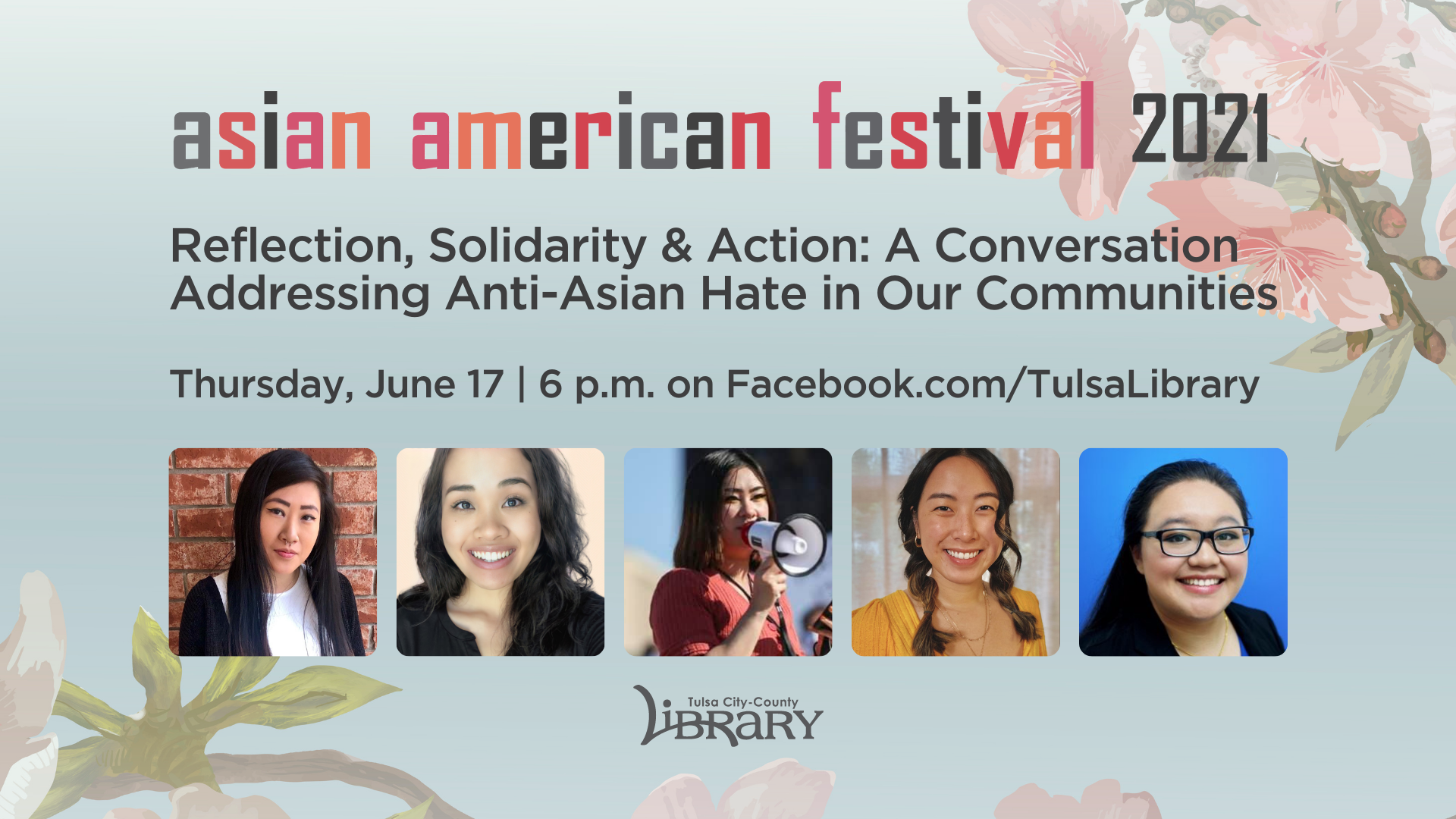 Bystander Intervention Against Anti-Asian Harassment Training
To register for our panel, "Bystander Intervention Against Anti-Asian Harassment Training," please email mandy.durham@tulsalibrary.org.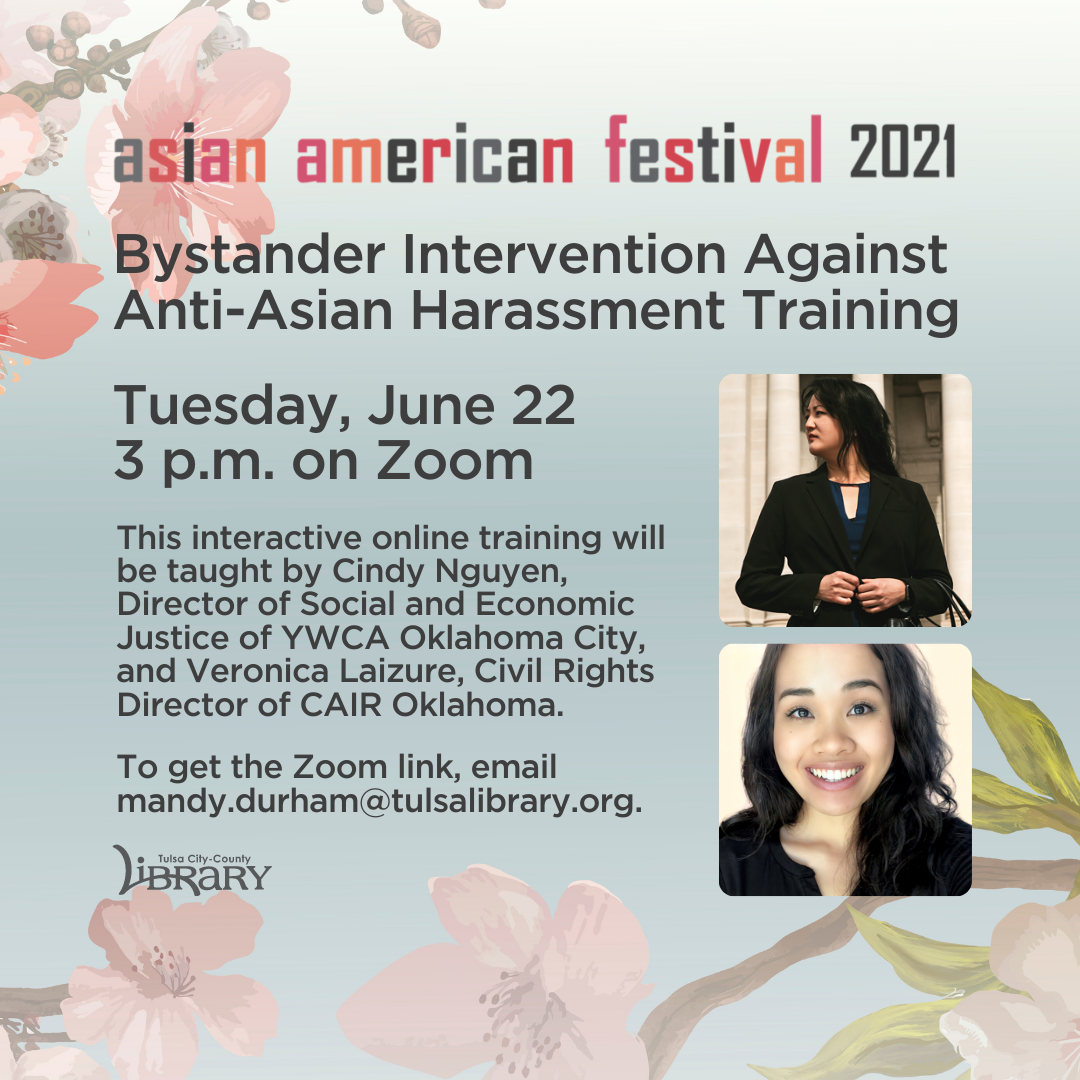 Asian American themed Craft Kits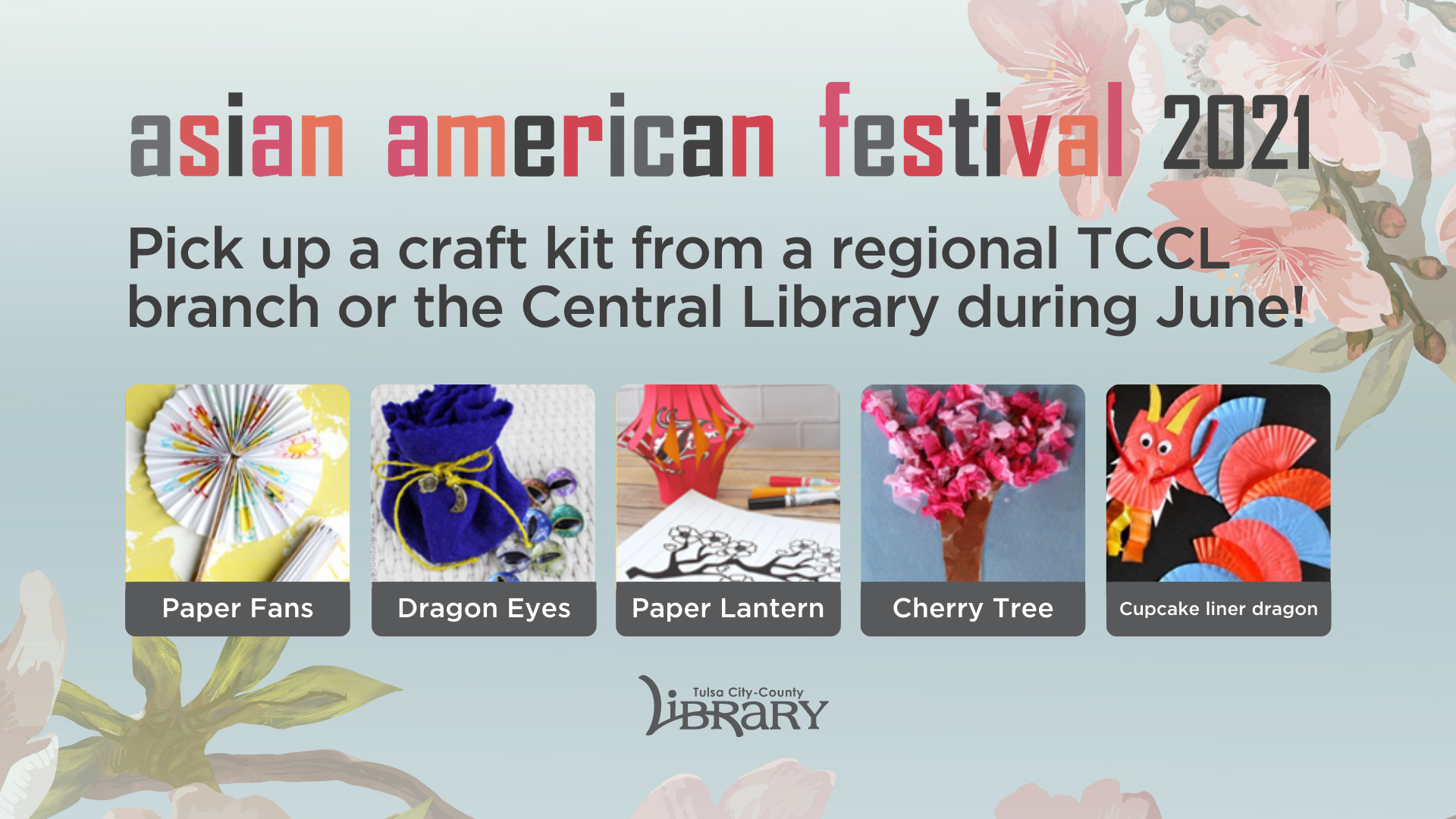 Please visit any of the regional library branches listed below to pick up our awesome craft kits. Kits will be available all throughout the month of June:
Martin Regional Library
2601 S. Garnett Road
Tulsa, OK 74129
Zarrow Regional Library
2224 W. 51st St. 
Tulsa, OK 74107
Hardesty Regional Library
8316 E. 93rd St.
Tulsa, OK 74133
Central Library (Downtown Tulsa)
400 Civic Center
Tulsa, OK 74103
Rudisill Regional Library
1520 N. Hartford
Tulsa, OK 74106