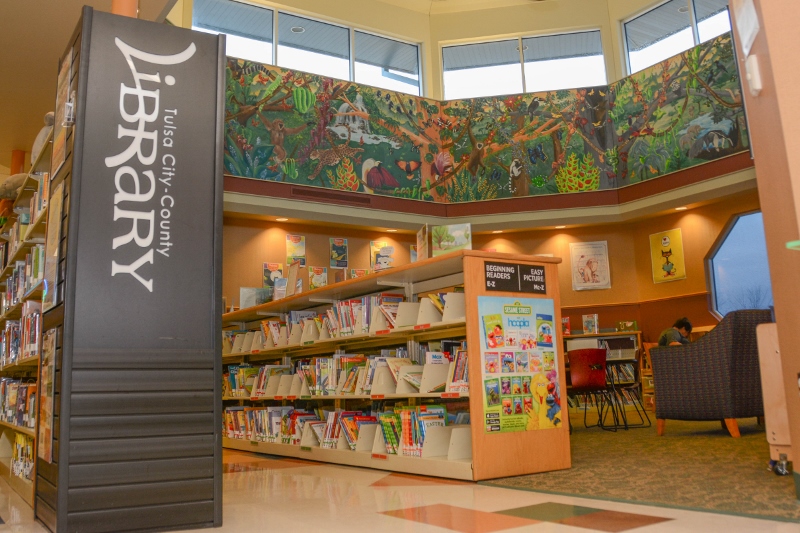 Contact:
Manager/Coordinator:
Jennifer Ballard
Phone: 918-549-7323

Services: 
WiFi
Wireless printing
Checkout laptops for in-library use
Public Access Computers
Meeting Room
Spanish-speaking staff / Personal bilingüe
AWE Early Literacy Computer
Bike Locks
Public Fax, Scan, & Copy
Hours
Monday:
10:00 am to 8:00 pm
Tuesday:
10:00 am to 8:00 pm
Wednesday:
10:00 am to 8:00 pm
Thursday:
10:00 am to 8:00 pm
Friday:
10:00 am to 6:00 pm
Saturday:
10:00 am to 5:00 pm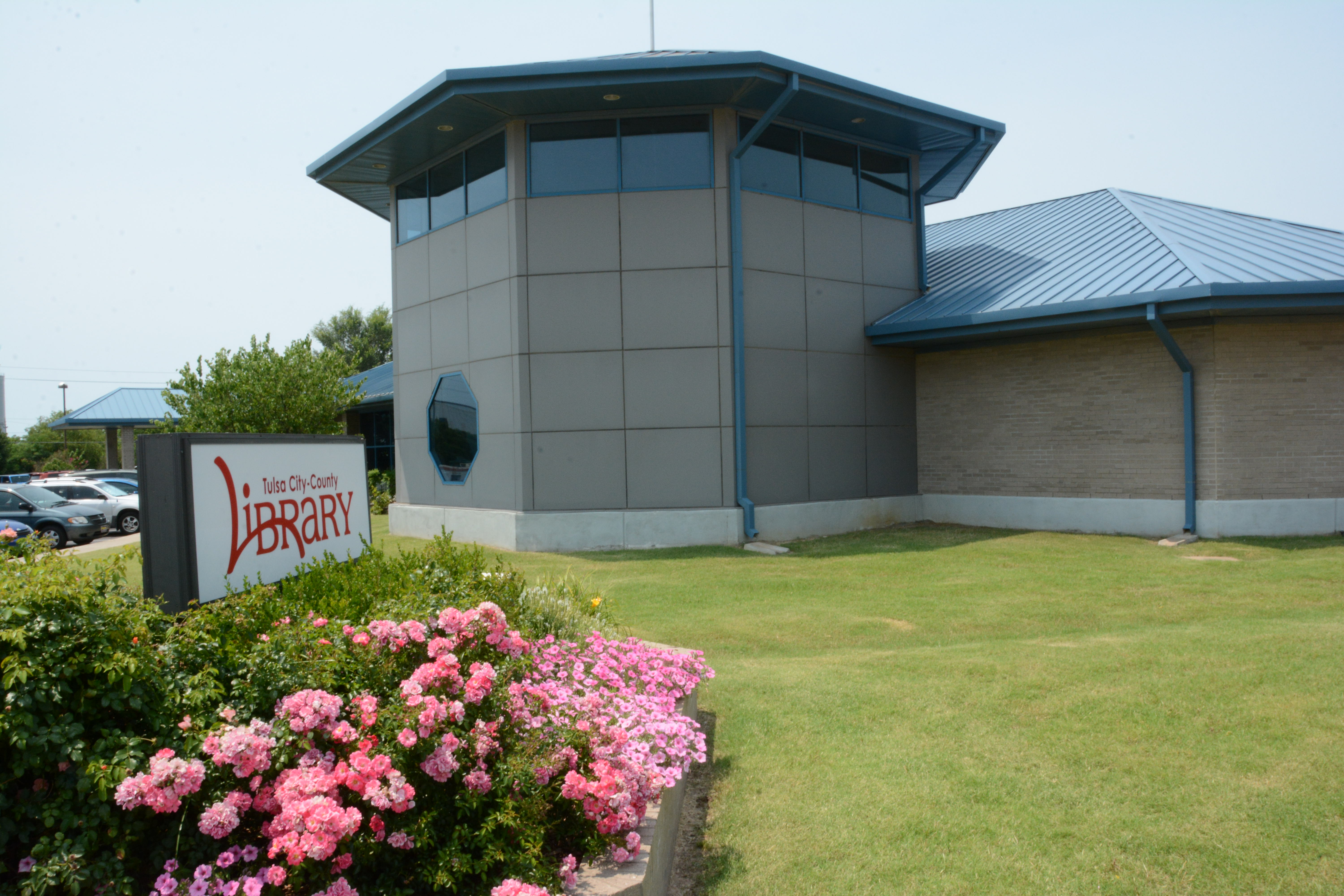 The Owasso Library is one of the busiest branches in the Tulsa City-County Library system. Service to families and children is very important at the Owasso branch.  We offer a variety of programs for all ages, including a Summer Reading Program and programs in the park.  You can find information about upcoming events under the events tab or follow us on Facebook: www.facebook.com/owassolibrary.
Our space includes 12 Internet computers, several study tables, and a collection of 45,000+ books, CDs, DVDs, audiobooks, videos, and magazines. We have a staff of 12 people to serve our customers. Our meeting room holds 75 people and is available for community groups and non-profit organizations. You can request the meeting room here: https://www.tulsalibrary.org/using-the-library/meeting-rooms.
More Information
Owasso Library History
In 1961, a tax levy was voted by Tulsa County voters to build and re-furbish county libraries. Because Owasso was a fast-growing city, the first new branch was built there and opened in 1963. The library was housed in a leased space of 1300 square feet at 124 West 1st Street. The Owasso library committee headed by Yolanda Charney hosted a seven-hour dedication program. Mary Manning was the first librarian and said that the people of Owasso had a hunger for books as they checked out 1,257 books in the first five days the library was opened. The library was only open four days a week approximately twenty hours.
A 2400 square feet facility at 118 S. Main Street was leased from D. M. Sokolosky in 1972. This storefront facility served many school children and preschoolers coming to storytime, but it eventually became too small. After the passage of the 1988 bond issue, the first project was to build a new stand-alone building for the Owasso Library which was completed in 1990. Five lots were acquired from five different owners to permit the construction at 103 W. Broadway, just a couple of blocks north of the leased location. City officials were insistent that the Library should be located in the downtown area. Designed by Olsen-Coffey, the new building featured a large meeting room, and a comfortable 5,800 square feet interior holding 18,000 items. The Harold Charney family donated a small bronze called "End of the Trail" for the lobby.
In an effort to try to keep up with community needs, the branch was expanded to 8,800 square feet in 2001, under the guidance of Olsen-Coffey. The main feature of the added space was a castle-like tower for the preschool area, with a rain forest theme mural. Debbie Bettinger was the artist who designed the murals and other paintings around the building. In anticipation of future expansion needs, adjoining land has been purchased to the north of the building.
Librarians who have guided the Owasso Library are Mary Manning, Velma Ward from 1964-1983 who was beloved and innovative, evidenced by her popcorn machine which she put to good use before her storytimes and summer programs; Rose Lambert from 1983 to 1985; Fran Ambrus from 1985 to 1997; Barbara Barnes from 1997 to 2014, and Jennifer Ballard from 2014 to the present.
The Owasso Library is a focal point of the Owasso Community and strives to give excellent customer service to all who enter the doors.