Contact:
Manager/Coordinator:
Aaron Pope
Phone: 918-549-7691

Services: 
WiFi
Public Access Computers
Photocopier/Scanner
Microfilm/Microfiche copier
Meeting Rooms
 
Hours
Sunday:
1:00 pm to 5:00 pm
Monday:
9:00 am to 9:00 pm
Tuesday:
9:00 am to 9:00 pm
Wednesday:
9:00 am to 9:00 pm
Thursday:
9:00 am to 9:00 pm
Friday:
9:00 am to 6:00 pm
Saturday:
9:00 am to 5:00 pm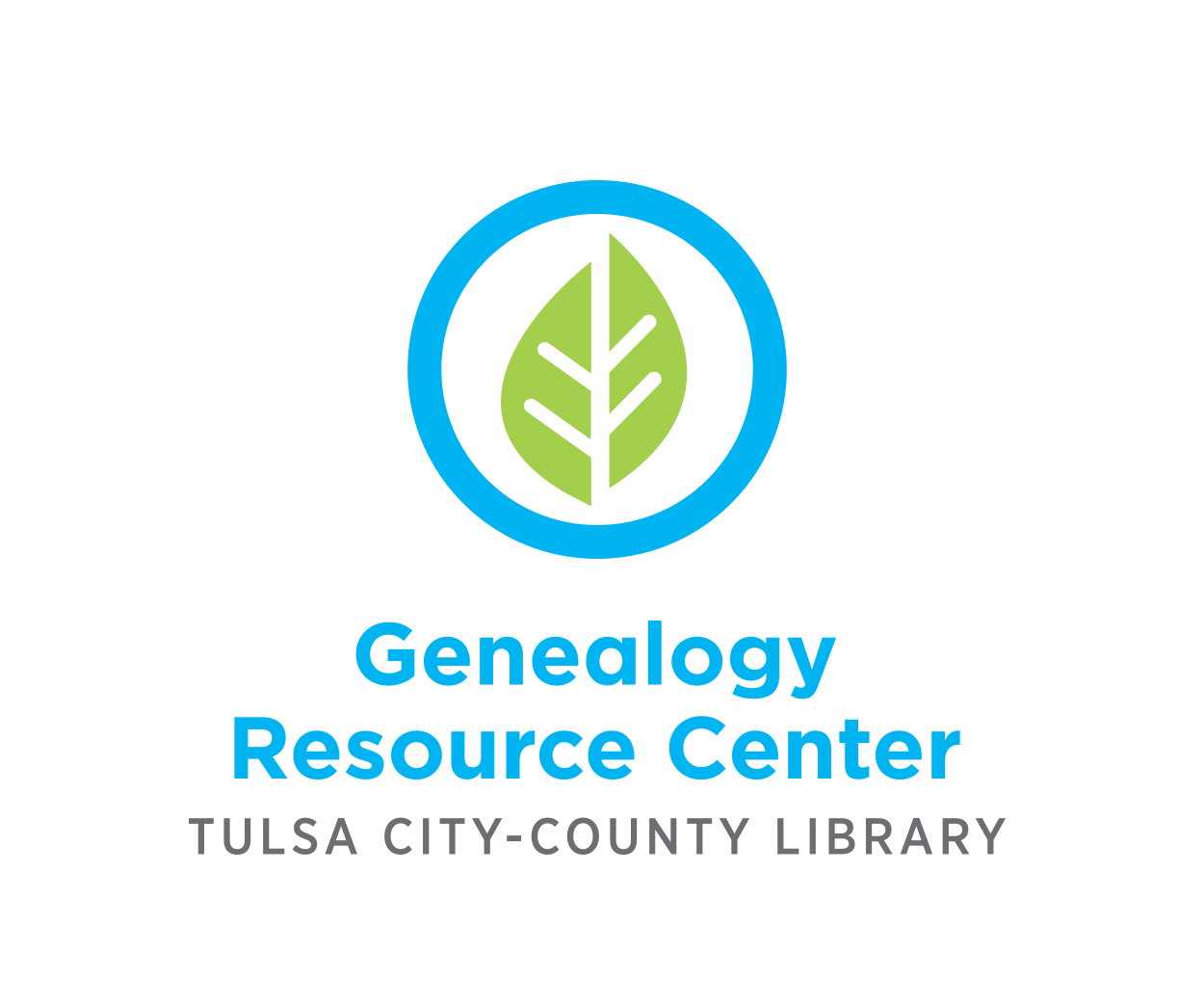 The Genealogy Center of the Tulsa City-County Library is one of the largest genealogy collections in Oklahoma.  Along with a large collection of resources on Tulsa county and Oklahoma, the Center offers a comprehensive collection on many other states.  Primarily those states that follow the migration pattern of families who came to Oklahoma and the mid-west.  Books, microfilm, microfiche, maps, magazines and journals, and access to online subscription databases offers family historians access to both traditional resources as well as online digitized records.  The Center is an Affiliate Library with the Family History Library in Salt Lake City, Utah allowing researchers access to online digitized records.
More Information
Genealogy Center History
In 1920, the Tulsa Chapter, Daughters of the American Revolution donated $100.00 to the library to create a genealogy collection.  From this humble beginning, the collection has grown to become one of the largest in Oklahoma.  A special room was designated for the collection when the Central Library opened in 1965.  The collection soon outgrew it's space and was moved to the Rudisill Library in 1979.  With the creation of the African American Research Center in 1997, the collection moved to the new Schusterman Library where it remained until 2002.  Following a short, 10-month stint at the Alameda Shopping Center at 21st and Sheridan, the collection found a home at the Harmon Foundation Building, located at 29th and Harvard in 2003 and remained there until 2013.  In 2013, the collection moved to the Hardesty Library. 
Genealogy Center Reference and Research Services
Genealogy research questions can be answered by telephone, email, or letters. Examples of email and phone inquiries are questions about what is owned by the library, an address or information on a research topic. The department is not able to conduct research by phone. The staff is unable to return long distance telephone calls.
Specific questions can be answered by email or letter.  For obituaries contact the Research Center at rcaskus@tulsalibrary.org.
Copying charges are 10 cents per page for photocopying and microfilm and microfiche copies.
Newspapers and city directories dating back to the early days of Tulsa are located at the Central library and can also be requested through the Research Center.
Genealogy Center Collection Highlights
The records of the Five Tribes of Oklahoma
Tulsa funeral home and cemetery records
American Revolutionary War collection 
Civil War collection
Mayflower collection
Heraldry collection
Draper Manuscripts
The New England Historical and Genealogical Register
Passenger and Immigration Lists Index