Contact:
Manager/Coordinator:
Chris Lair
Phone: 918-549-7323

Services: 
WiFi
Wireless printing
Public Access Computers
Public Fax, Scan, & Copy
Meeting Room(s)
Hours
Monday:
10:00 am to 6:00 pm
Tuesday:
10:00 am to 8:00 pm
Wednesday:
10:00 am to 6:00 pm
Thursday:
10:00 am to 8:00 pm
Friday:
10:00 am to 6:00 pm
Saturday:
10:00 am to 5:00 pm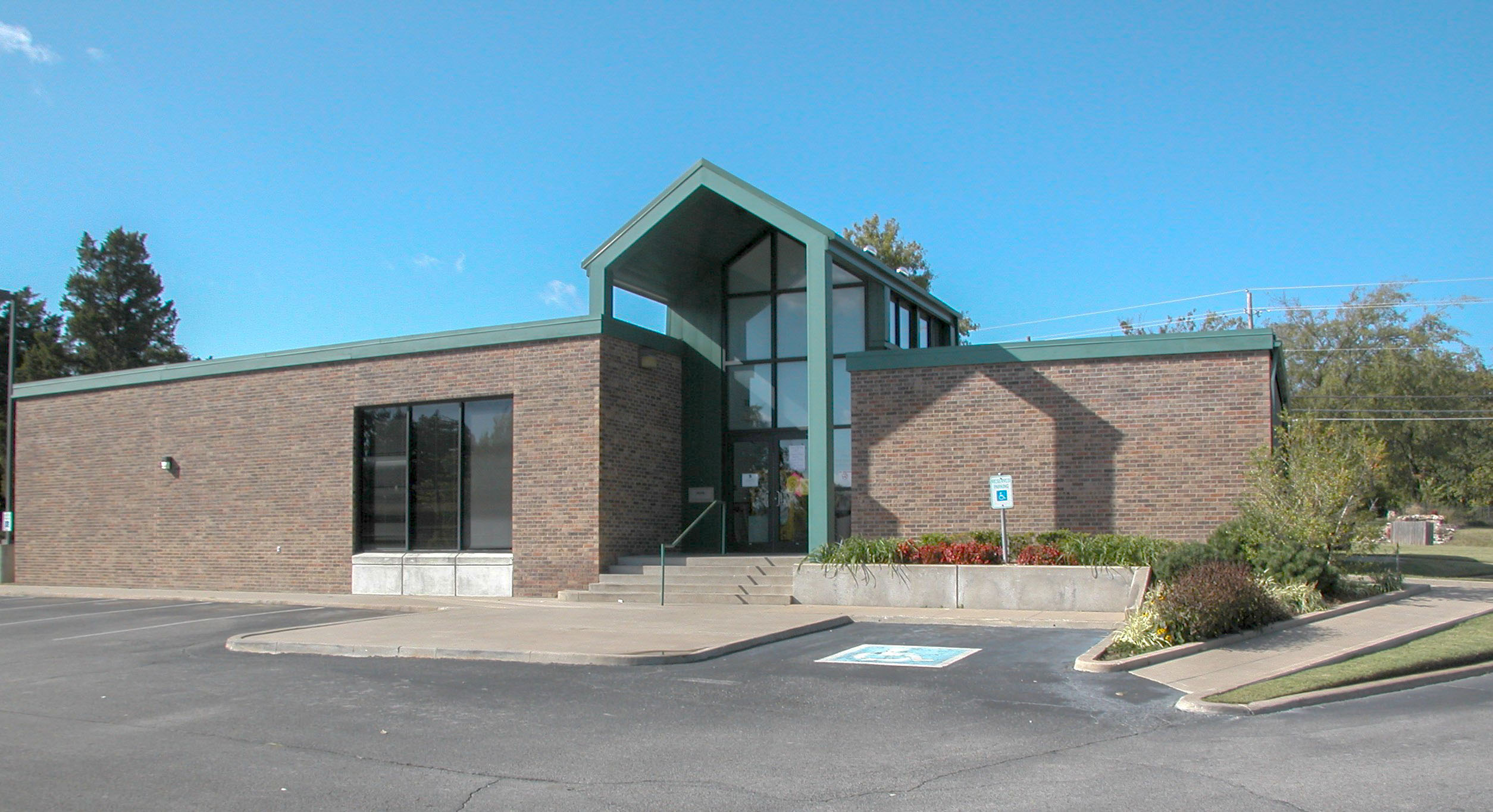 Established in 1963, the Pratt Library is named after land developer Harry Pratt. Our community is as beautiful as it is progressive. It continues to grow and prosper while preserving our family atmosphere.
For the computer user, Pratt Library has 10 computers.
There is 1 meeting room which holds 75.
3219 S. 113th W Avenue
Sand Springs, OK 74063
Driving Directions
More Information
Pratt Library History
The Tulsa City-County Library System opened the Pratt Library branch in a 590 sq. ft. trailer/mobile home at 3905 Walnut Creek Drive on March 23,1963. The space quickly became crowded with materials and customers. For thirteen years, the library was open only twenty-one hours per week yet managed to average 3500-5000 items checked out per month. The library was hard-pressed to contain the large, and growing, number of attendees for storytimes and other programs. Weather permitting, events were moved outside to accommodate the crowds.
Community growth coupled with increased library usage required a larger facility. Librarians Joan McPherson and Billye Hopkins opened the Harry Pratt Library, in February 1976, at 3219 S. 113 W. Ave. The new 3100 sq. ft. library was a welcomed addition to our community. The spacious design boasted double the book capacity and a meeting room.
South Sand Springs continued to grow and library services expanded and grew as well. It was time for Pratt Library to renovate and grow once again to meet the demands of its customers. May 1991, the library added 2790 sq. ft. to the existing space, enlarging some areas and increasing the capacity for new materials. The library is open six days, fifty-one hours per week.