Contact:
Manager/Coordinator:
Amairani Perez Chamu
Phone: 918-549-7597
Services: 
WiFi
Wireless printing
Checkout laptops for in-library use
Public Access Computers
Spanish-speaking staff / Personal bilingüe
Book Club
AWE Early Literacy Computer
Bike Locks
Recycling
Audio Induction Looping, Auditorium Access
Public Fax
Build A Reader Center
Hours
Sunday:
1:00 pm to 5:00 pm
Monday:
9:00 am to 9:00 pm
Tuesday:
9:00 am to 9:00 pm
Wednesday:
9:00 am to 9:00 pm
Thursday:
9:00 am to 9:00 pm
Friday:
9:00 am to 6:00 pm
Saturday:
9:00 am to 5:00 pm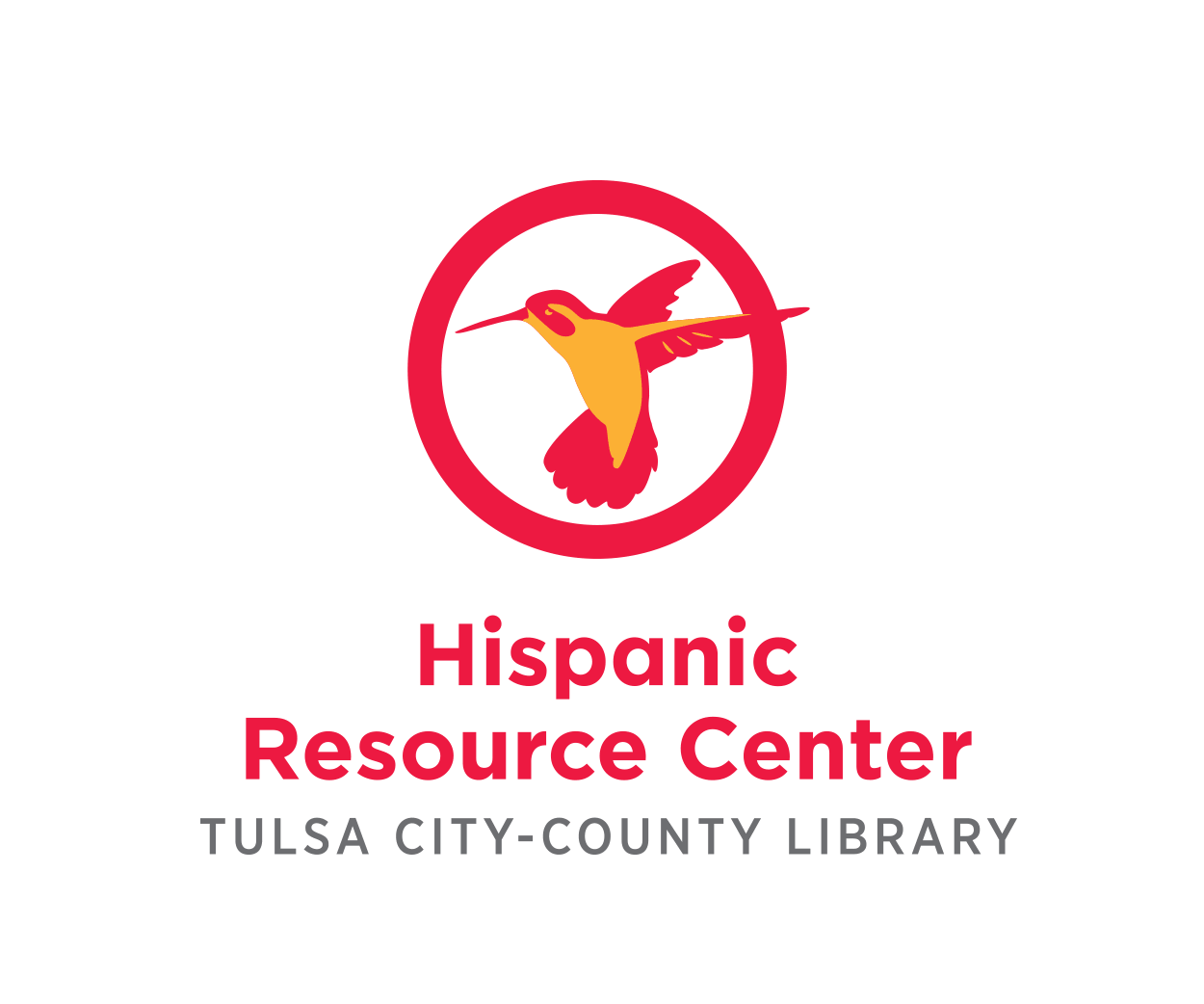 We invite visitors to dive into the HRC's collection and savor the opportunity it provides to learn about Latino history and culture that exists next door and around the world.
Nuestro colibrí te invita a volar hacia la colección del Centro Hispano para saborear y aprovechar las oportunidades que presenta para ampliar tus conocimientos y apoyar tu educación durante toda la vida.
More Information
Hispanic Resource Center History
The Hispanic Resource Center was established in 1999 to provide library service to the Spanish-speaking community and to serve as a resource for those in the larger community seeking information about the history and culture of Latinos and Latin America.
El Centro Hispano de Recursos Bibliotecarios fue establecido en 1999 para prestar servicio de bibliotecas a la comunidad hispanoparlante y como recurso para las personas buscando información sobre la historia y cultura de los Latinos en los Estados Unidos y América Latina.
At the Hispanic Resource Center, you can:
attend cultural and education programs
take the kids to bilingual storytime 
find materials to improve your Spanish (or English!)
research crafts and lesson plans for your classroom
plan a trip to Mexico, Spain, Peru...
meet great Latino authors and personalities
access Spanish language books, movies, music and magazines digitally
and mucho, mucho más [much, much more]! 
En El Centro Hispano, Puedes:
asistir a programas culturales y educacionales
llevar a los niños a escuchar cuentos y participar en actividades lúdicas
aprovechar las computadores de acceso público y el wifi
encontrar materiales y recursos para apoyar tu aprendizaje de inglés
llevar a cabo investigaciones sobre temas interesantes
conocer a grandes autores y personalidades
encontrar materiales sobre cocina, salud y nutrición
conectarte con materiales digitales en español - libros, películas, música, revistas y periódicos
llevar en préstamo a materiales para entretenimiento y diversión - cds de todo tipo de música, DVDs de películas nuevas y clásicas y -obvio - ¡libros!