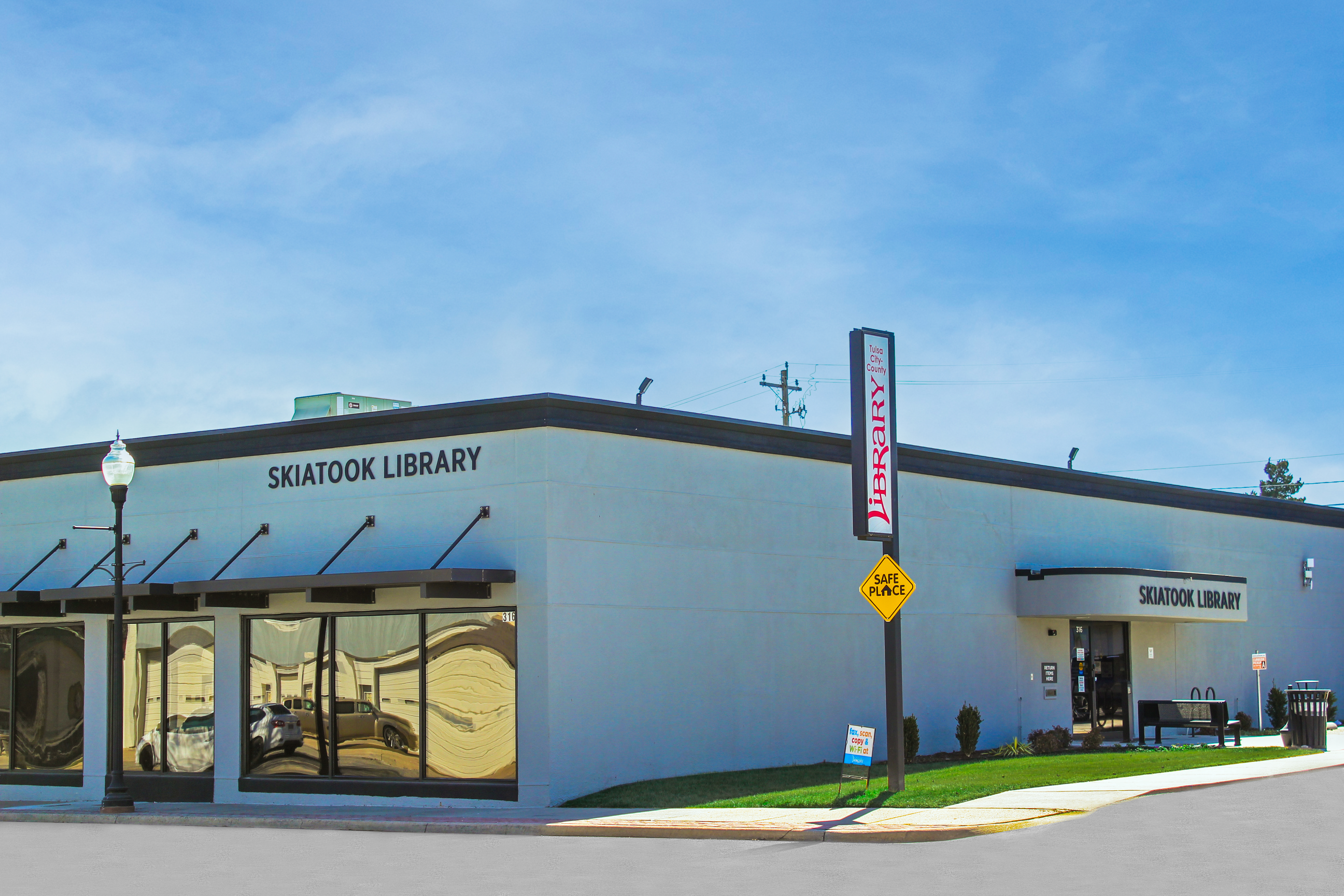 Contact:
Manager/Coordinator:
Shelly Wimberley
Phone: 918-549-7323

Services: 
WiFi
Wireless printing
Laptops for in-library use
Public Access Computers
Meeting Room
Book Club
Bike Locks & Bike Rack
Public Fax, Scan, & Copy
Hours
Monday:
10:00 am to 6:00 pm
Tuesday:
12:00 pm to 8:00 pm
Wednesday:
10:00 am to 6:00 pm
Thursday:
12:00 pm to 8:00 pm
Friday:
10:00 am to 6:00 pm
Saturday:
10:00 am to 5:00 pm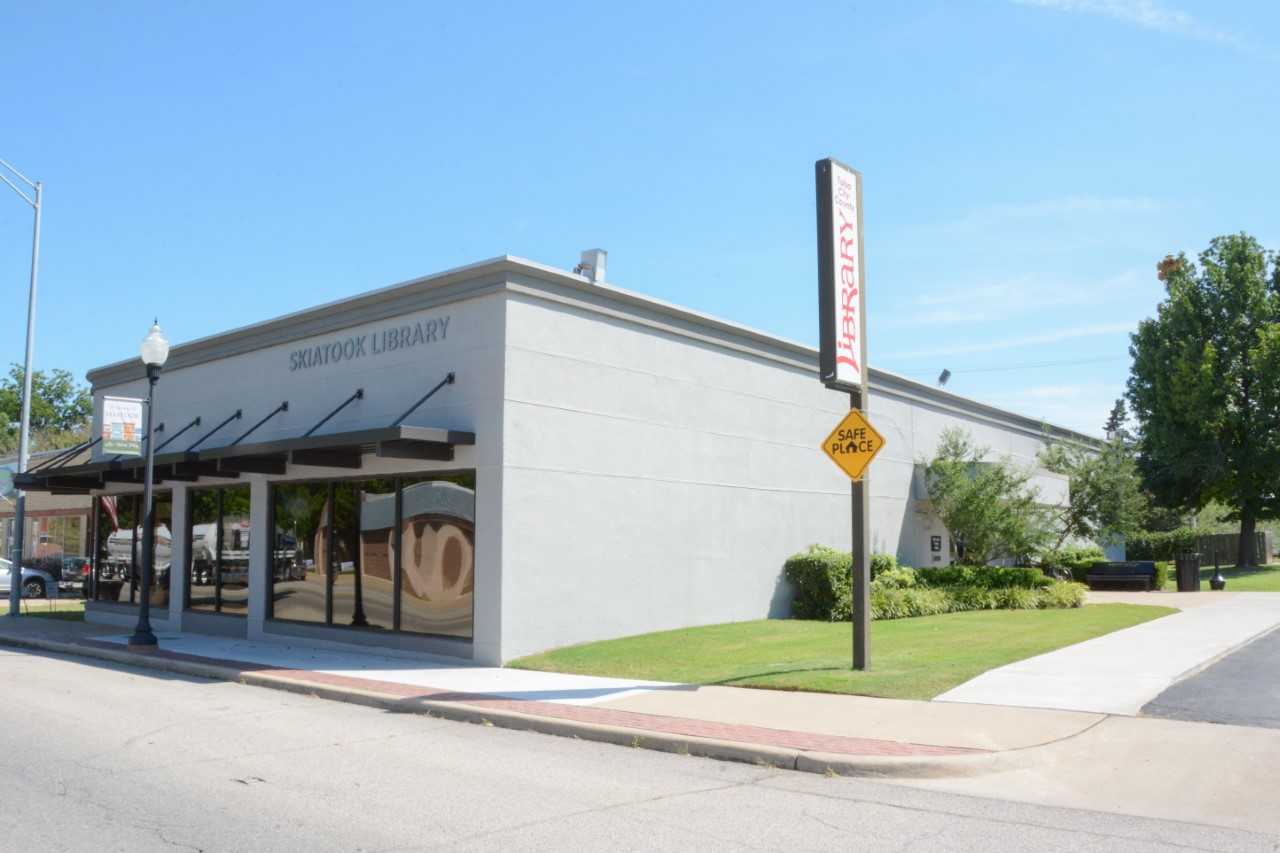 Located on Highway 20 in downtown Skiatook, the staff at the Skiatook Library have proudly offered services to the local community for over 75 years. Housed in just over 5,000 square feet, our newly renovated facility has study nooks, a large meeting room, a patio with pollinator garden and a pergola for shade, and courteous staff waiting to assist customers.  
More Information
Skiatook Library History
History: 
The Skiatook Library opened in 1940 and was originally funded by the Works Progress Administration. The City of Skiatook took over operation in 1953 until The Tulsa City-County Library began management in July, 1962. It was housed in a 1,500 sq. ft. storefront on Skiatook's main street, at 110 East Rogers Boulevard.  When a larger building, formerly a feed store at 228 East Rogers, became available in 1976 it was remodeled to accommodate the library and an additional community meeting room.
In 1981, The Tulsa-City County Library purchased a larger building along main street at 316 E Rogers Boulevard.  The 5,400 square foot building, formerly a laundromat and car agency before that, was remodeled by Olsen-Coffey Architects and became Skiatook Library's permanent home.
A renovation began in 2001 which was funded through a 1998 bond issue.  This brought new shelving, floor covering and furniture for the building. These renovations created better use of space and an inviting atmosphere for customers.
Branch Manager History
Billie Shehi 1962-1988
Anna Mae Henderson August 1988-December 1988
Sandra Hebermehl 1988-1989
Sondra Otto 1989-1995
Bobbie Crumb 1995-1999
Leslie Jones 1999-2002
Mark Carlson 2002-2008
Jennifer Armistead 2008-2011
Buddy Ingalls 2011-2012
Michelle Beckes 2012-2022
Shelly Wimberley 2022-present