Contact:
Manager/Coordinator:
Mike Weibel
Phone: 918-549-7323
Services: 
WiFi
Wireless printing
Public Access Computers
Meeting Room
Book Club
Bike Locks
Public Fax, Scan, & Copy
Hours
Monday:
10:00 am to 8:00 pm
Tuesday:
10:00 am to 8:00 pm
Wednesday:
10:00 am to 8:00 pm
Thursday:
10:00 am to 8:00 pm
Friday:
10:00 am to 6:00 pm
Saturday:
10:00 am to 5:00 pm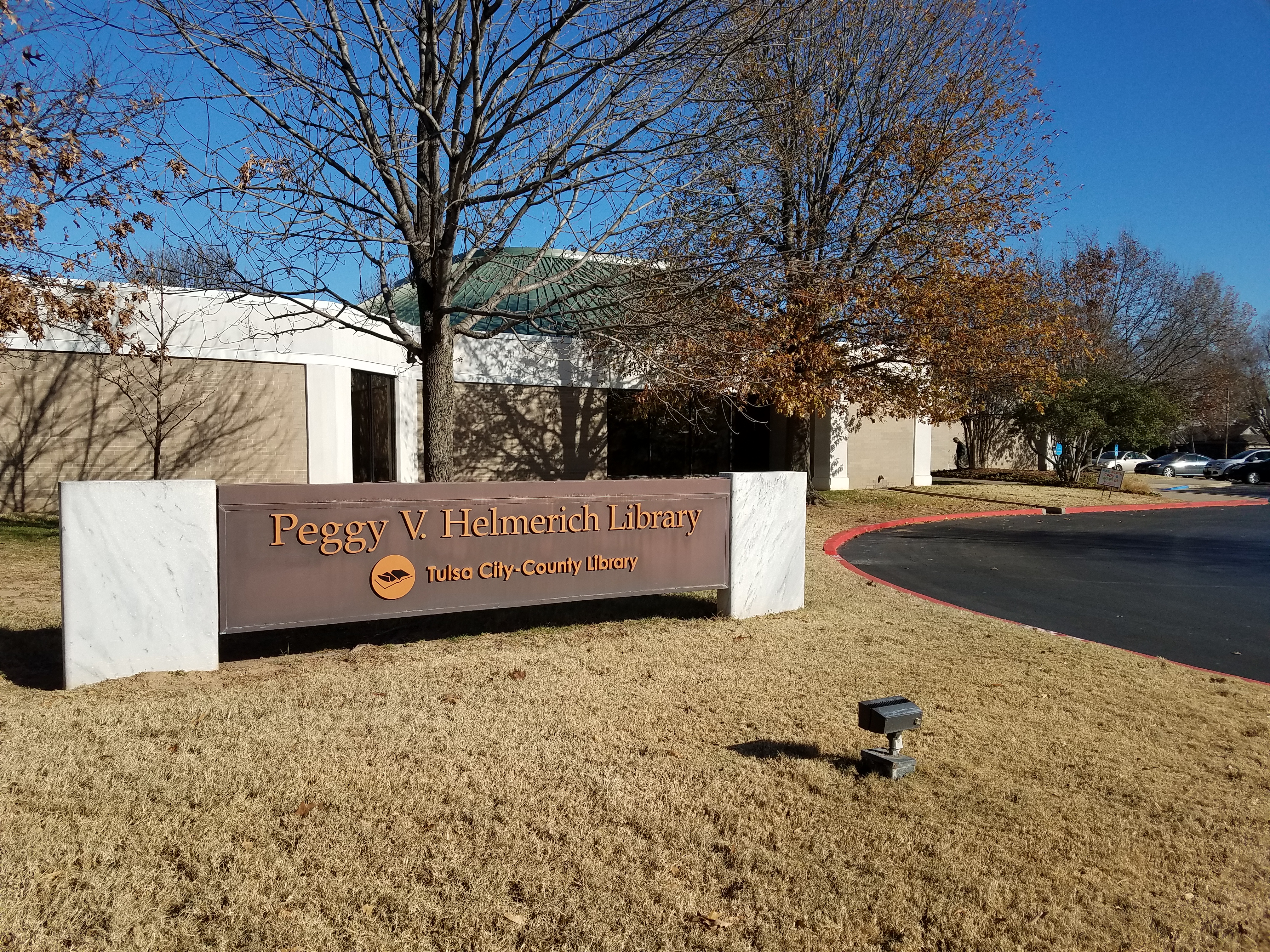 The Peggy Helmerich Library is located in South Tulsa and houses a robust collection of books and media, including works by local authors known as the Oklahoma Spotlight Collection. We offer children's storytimes, teen programs, adult book clubs, and an annual book sale, which are all generously funded by the Friends of the Helmerich Library.
Our services include 15 public computers, wireless printing, 2 quiet study rooms, a children's play area, and a business center for faxing, scanning, and printing.
Our meeting room seats 75 and can be reserved online by clicking here.
More Information
Peggy Helmerich Library History
The Peggy Helmerich Library opened on February 10, 1991. The library was named for Mrs. Helmerich, a Library Commissioner and a major supporter of the Tulsa City-County Library. The expansion from 9,800 square feet to 14,200 square feet was completed in 2003. The grounds are covered with trees and seasonal plants offering library users a park-like setting. The landscape is enhanced with sculptures that celebrate the joy of reading (sculptures include Teaching Teddy by Ramon Parmenter, Legacy of Literature by Tulsa sculptor Rosalind Cook, and Little Bookworms).
Branch Manager:
Mike Weibel 2014 - present