Contact:
Manager/Coordinator:
Marilyn Tullis

Phone: 918-549-7323

Services: 
WiFi
Wireless printing
Laptops for in-library use
Public Access Computers
Meeting Room(s)
Spanish-speaking staff / Personal bilingüe
Bike Locks & Bike Rack
Recycling
Public Fax, Scan, & Copy
After-School Homework Club
Hours
Monday:
10:00 am to 6:00 pm
Tuesday:
10:00 am to 6:00 pm
Wednesday:
10:00 am to 6:00 pm
Thursday:
10:00 am to 6:00 pm
Friday:
10:00 am to 6:00 pm
Saturday:
10:00 am to 5:00 pm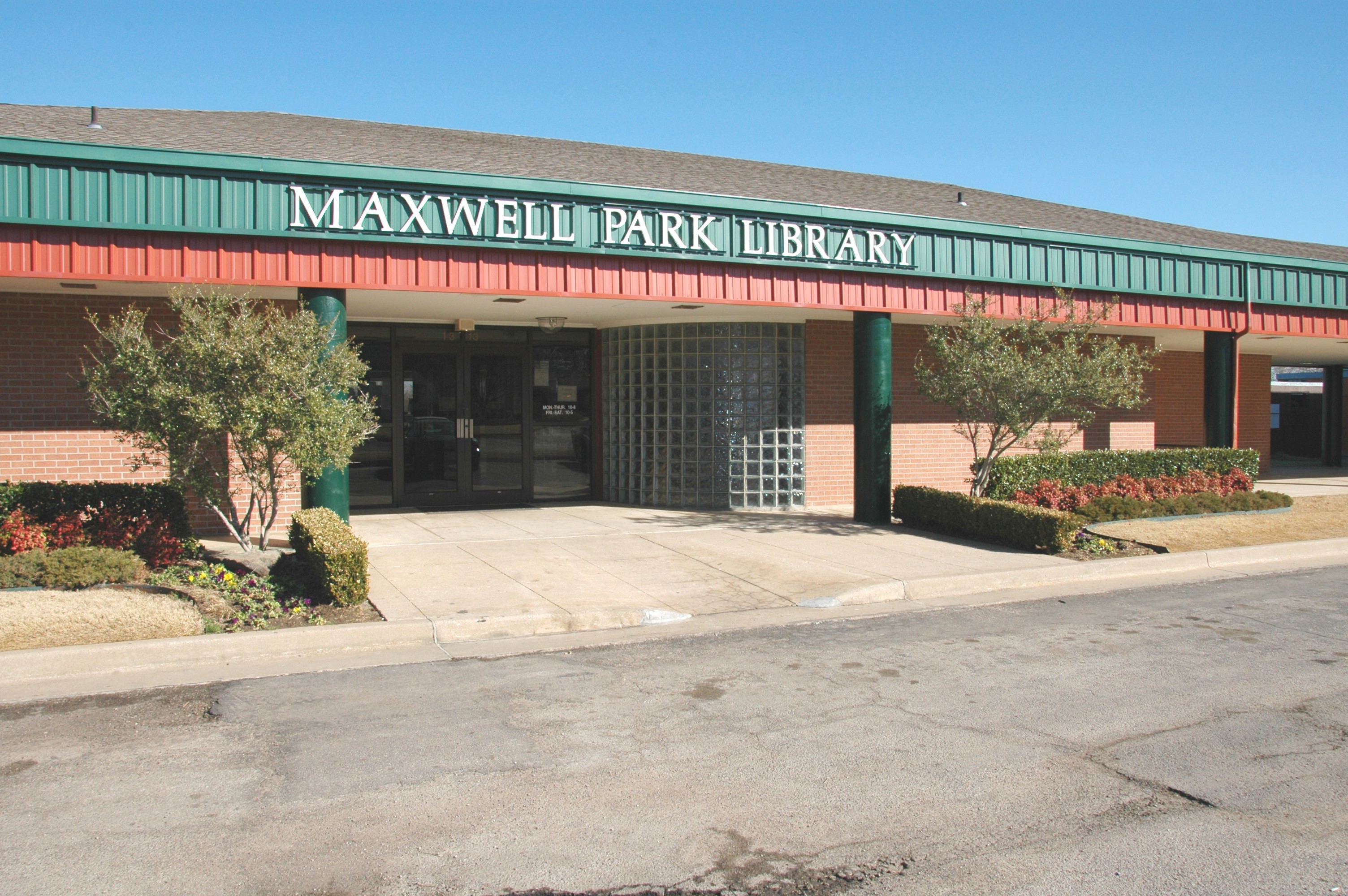 The Maxwell Park Library is nestled in the neighborhood near the major streets of Yale Avenue and Pine Street.  The library offers programs for teens and children, such as storytimes, PAWS, a monthly movie, and a postcard program, where young participants can collect postcards sent from all over the world.  There is a small collection of Spanish materials and a bilingual staff.
There are 10 public PCs and 3 laptops for check-out for in-library use.
There is one meeting room, which holds 50.
The library is also located next to a community park, with amenities such as a splash pad, disc golf course, and basketball courts.  The community park is maintained and overseen by the City of Tulsa.
More Information
Maxwell Park Library History
Maxwell Park Library After-School Homework Club
Maxwell Park Library On-going Programs