Participation Guidelines
Pre-registration is required to participate at any of the After-School Homework Clubs (ASHC).
To receive help in an ASHC One-to-One program, students must bring a homework assignment, books, and any supplies needed to work on or complete their assignment.
Students are required to sign in when they arrive. 
Students and parents will periodically be asked to complete program surveys.
While students are in the ASHC, they will be under supervision of ASHC Staff and Volunteers.
Students will leave ASHC at the end of their booked time. 
ASHC Staff and Volunteers, and library staff are not responsible for students once they leave the ASHC.
Based on their homework assistance needs, registered students will be assigned a Homework Coach to work with them for up to 30 minutes per week
Due to the high volume of participants, parents should provide 2 hours notice when canceling an appointment.
Excessive Absenses, and Three no-call, no-show appointments will result in a student's appointment time being given to another student.
Content
Student Registration is closed until further notice
Registration Info
We are not accepting registrations at this time
No​​ estamos aceptando registros en este momento
Homework Assistance Locations
Check back August 2021 for Fall locations
Student Consent Form
All students participating in the After-School Homework Club must have a signed Student Consent Form on file. After a Student Registration form has been submitted and reviewed, the After-School Homework Club Coordinator will provide you with a Student Consent Form to complete and sign.
Student Participant Requirements
Participating students must have a Tulsa City-County Library library card at registration, or by their first scheduled ASHC appointment.
Registration and Consent forms must be completed, submitted, and approved prior to the student's first scheduled ASHC appointment.
To receive help in an ASHC One-to-One program, students must bring a homework assignment, books, and any supplies needed to work on or complete their assignment.
FAQ
Is there a fee? The program is free to library patrons.
Can homeschooled kids sign up for this program? Yes, as long as someone in the family has a library card and the child is in 3-8 grade. 
Can my child receive more time? Due to popularity of program, students are only allotted 30 minutes per week.
Do I have to stay in the library while my child is in their appointment? Children left unattended in the library are expected to be mature enough to follow the library rules on their own and able to take responsibility for their own safety without an adult.
I live near Martin Regional Library but my child's school is closer to Brookside Library, do we have to participate at our home library? No, You can choose any one of the five libraries.
El Club de las Tareas
En este tiempo no habra ayuda con las tareas en persona.
Los participantes tienen que tener una tarjeta de la biblioteca del condado de Tulsa para registrarse antes de la primera cita.
 Registro para obtener una tarjeta: TulsaLibrary.org/application.
Para participar en el club de las tareas, necesitan estar registrados
Los estudiantes tienen que traer su tareas, materiales y asignación.
 
Cada estudiante tiene que firmar la forma de asistencia.
 

A los padres de familia y estudiantes se les pedirá que contesten periódicamente unos cuestionarios.


 

Mientras los estudiantes estén en el club de las tareas, ellos estarán bajo la supervisión de un Facilitador e Instructores de Tareas voluntarios.

Los estudiantes tienen que retirarse al fin de la clase.

Voluntarios y empleados de la biblioteca no son responsables por los estudiantes una vez que ellos hallan salido de su clase. 
Volunteer Opportunities
Duties & Qualifications
Homework Coaches provide support and assistance to children in grades 3-8 who need a little extra help with their homework assignments. These activities will take place at the library's After-School Homework Club sites.
Participating children will be assisted one-to-one or in small groups. Homework Coaches will provide clarity, direction and understanding of the child's homework assignments. They will also promote appropriate library resources and materials.
Volunteers must be at least 18 years old, well-organized, and team players who can communicate effectively with children, parents, and Library personnel. They must be self-directed, culturally-sensitive, computer and Internet literate, and able to write clearly and concisely. They must have a knowledge of basic school subjects including reading, English, writing, science and mathematics.
Homework Coaches are positive role models for the children with whom they work.
Homework Coaches Needed!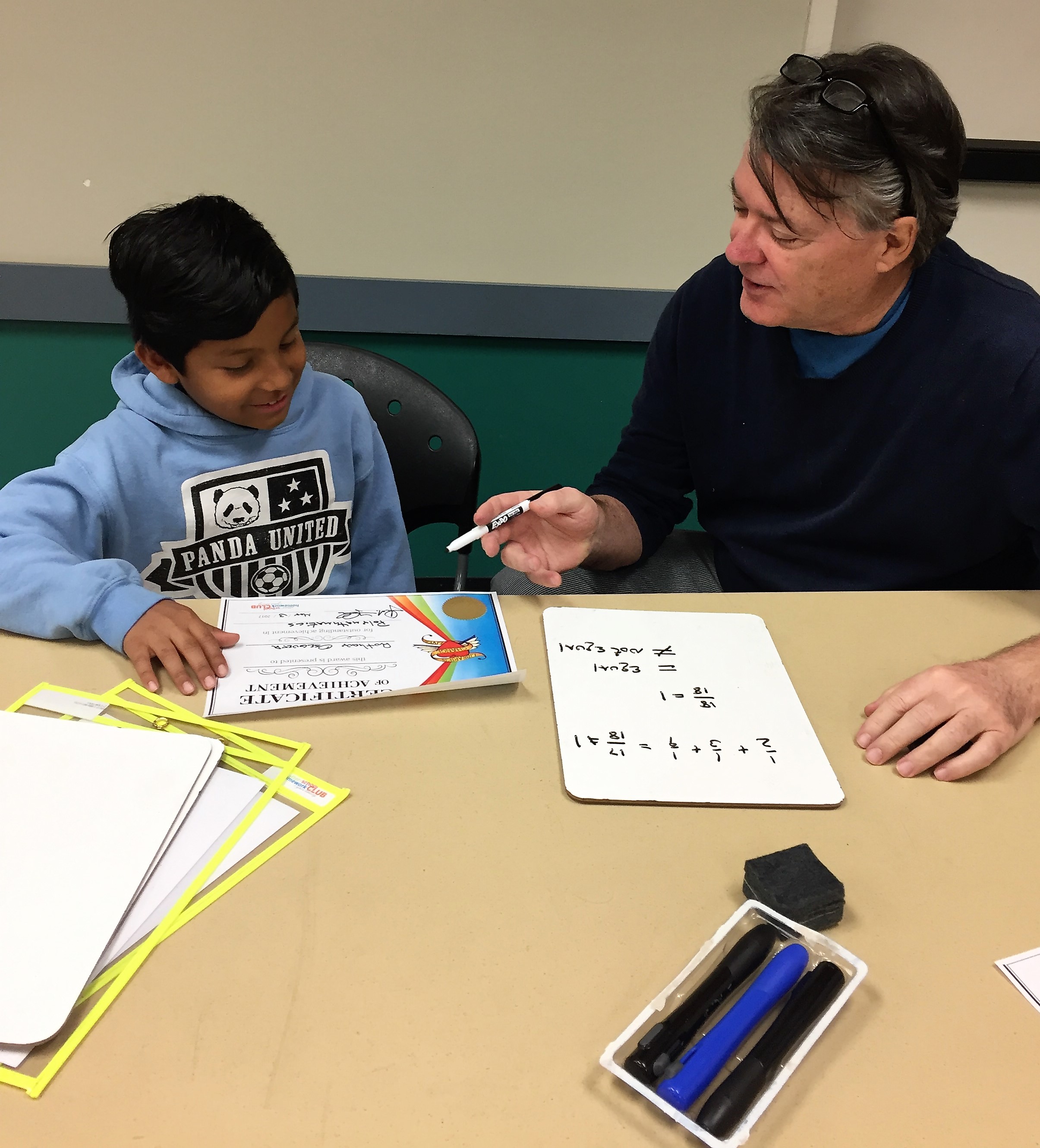 Homework can be a hassle and a stressor for many students.  
Tulsa City-County Library is here to help with After-School Homework Club!
In order to provide this much needed service, the library is reaching out to the community asking for volunteers/Homework Coaches to work with students at any one of its After-School Homework Clubs.
Fill out an application online by clicking HERE!    
Call 918-549-7495 for more information.
Time Commitment
The program is currently closed, check back in August for updates
Homework assistance is provided from:
September through April.
Appointments are scheduled in 30 minute sessions for each student, Monday -Thursday, 
Various schedules are available at the following library locations:
Support for Coaches
Volunteer coaches will be provided an orientation to Library resources and training on how to ask children the right questions to best support their homework needs.
At each site, Homework Coaches will work alongside the After-school Homework Club Facilitators. It's a team effort!
Education Resources Through the Library