Contact:
Manager/Coordinator:
Cheryl Newman
Phone: 918-549-7323
Services: 
WiFi
Wireless printing
Public Access Computers
Meeting Room(s)
Book Club
Bike Locks
Skateboard Stand
Public Fax, Scan, & Copy
Hours
Monday:
10:00 am to 6:00 pm
Tuesday:
10:00 am to 7:00 pm
Wednesday:
10:00 am to 6:00 pm
Thursday:
10:00 am to 7:00 pm
Friday:
10:00 am to 6:00 pm
Saturday:
10:00 am to 5:00 pm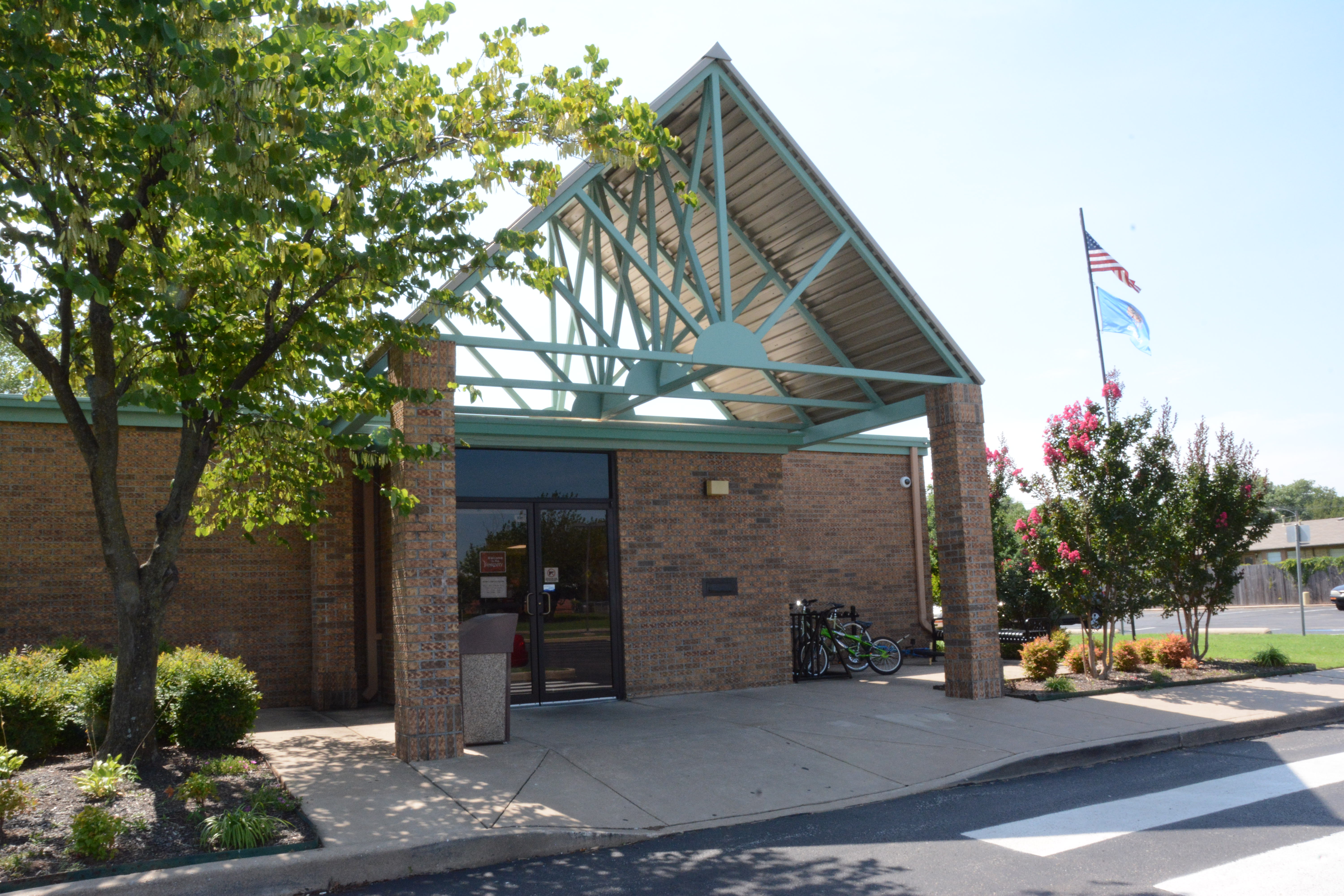 The Jenks Library serves one of the fastest growing cities in Oklahoma.  Known for its antiques, art and excellent school system, Jenks still maintains its small-town charm.  The Jenks Library strives to combine state of the art services and technology with a welcoming atmosphere and small-town friendliness.
For the computer user, Jenks has 10 public computers.
There is 1 meeting room, which holds 50.  Meeting Room can be reserved online.
More Information
Jenks Library History
Years ago, in the old City Hall, officials found a cupboard containing 30-40 old books.  This was the closest Jenks had to a library until a 1961 city-county bond issue created a mandate for a Jenks Library.  Under the leadership of Mrs. Allie Beth Martin, a 1,200 sq. ft. site was selected in the Odd Fellows Building on Main Street.  It had been a café and it needed cleaning badly, but was the only location that was large enough for a library.  The library staff was undaunted.  They cleared the area and installed shelving as dividers.  On Saturday, September 15, 1962, the Jenks Library opened to the public under the leadership of Mrs. Mattie Chandler as its first librarian.  Katie Yeager took over as managing librarian from 1968-1980.
Above the library was a tap-dance studio.  According to Librarian Ann Hunt, "everyday after school the kids would go up there and tap dance on the wooden floor.  We would almost have to shout to make ourselves heard."  Despite the tap lessons, the Jenks Library flourished.
By the year 1975, the population of Jenks had doubled.  It was time for a new library.  A site was selected on the corner of B and Elm Streets, across from what would become the new City Hall.  With the assistance of "all hands and the cook – and even husbands," the Jenks Library completed their move into the new building in one day and opened the building on September 21, 1975.  Library staffer, Joy McCorkle stitched pillows in the new "library colors" – brown, beige, orange, green and gold.  The cushions were for use by the teenagers so they could sit on the floor as they listened to recordings and cassette tapes.  The new library also included separate seating areas for youth and adults; display areas for fine arts and more reference material.  It also offered a room seating 30 or more for community meetings, kitchen facilities and a larger work area for the staff.  In just a few months after moving into their new building, circulation had already increased 50 per cent to 2,600 volumes a month and that figure was expected to double within the next year.
In 1992, the decision was made to expand the Jenks Library.  It had outgrown its present space.  A 2,000 sq. ft. expansion was approved by the Tulsa City-County Library Commission.  During the construction, alternate library service was provided in an old bookmobile parked in a nearby park.  Ann Hunt, the managing librarian from 1980-1999, and her staff still talk about enduring Oklahoma windstorms in a rocking bookmobile.  In addition, the driving test for parallel parking was also in the same parking lot.  It was not unusual for a fledgling driver to accidentally bump into the bookmobile.  No one was ever hurt but it kept the librarians on their toes.
The new expanded library featured a different entrance, an updated color scheme, room for additional books more work space and a large catering kitchen.  In addition, the meeting room was expanded to seat 75 people.  Local groups such as Girl Scout troops and civic groups use this meeting room on a monthly basis.  During the summer, the meeting room is filled to capacity with kids enjoying the special programs that are a part of the Summer Reading Program.  Cheryl Newman took over as managing librarian in 2000.
A 2003 renovation resulted in a rearrangement of stacks, new furniture and color scheme and an added bonus of more room for computers.  The Jenks Library has 12 internet computers for public use as well Wi-Fi access.  The library also has a well-rounded collection that reflects the interests and needs of the Jenks community.  In addition to the print collection, Books on CD, Playaways and DVDs are available for check out.  Downloadable audio and eBooks are available to check out from the library webpage.
The Jenks Library and the community continues to grow. New housing and retail developments continue to be built.  The Jenks Library has served Jenks and the surrounding communities for over 50 years and will continue to be a vital source of information and culture in the future.
Jenks Library Book Club
Meets the 3rd Thursday of the month at 1:30 p.m. Check the Monthly Event Guide or call 918.549.7570 for more information.