Contact:
Manager/Coordinator:
Kelli McDowell
Phone: 918-549-7323
Services: 
WiFi
Wireless printing
Checkout laptops for in-library use
Public Access Computers
Meeting Room(s)
Spanish-speaking staff / Personal bilingüe
Book Club
Bike Locks
Public Fax, Scan, & Copy
Business Center
Hours
Monday:
10:00 am to 8:00 pm
Tuesday:
10:00 am to 8:00 pm
Wednesday:
10:00 am to 8:00 pm
Thursday:
10:00 am to 8:00 pm
Friday:
10:00 am to 6:00 pm
Saturday:
10:00 am to 5:00 pm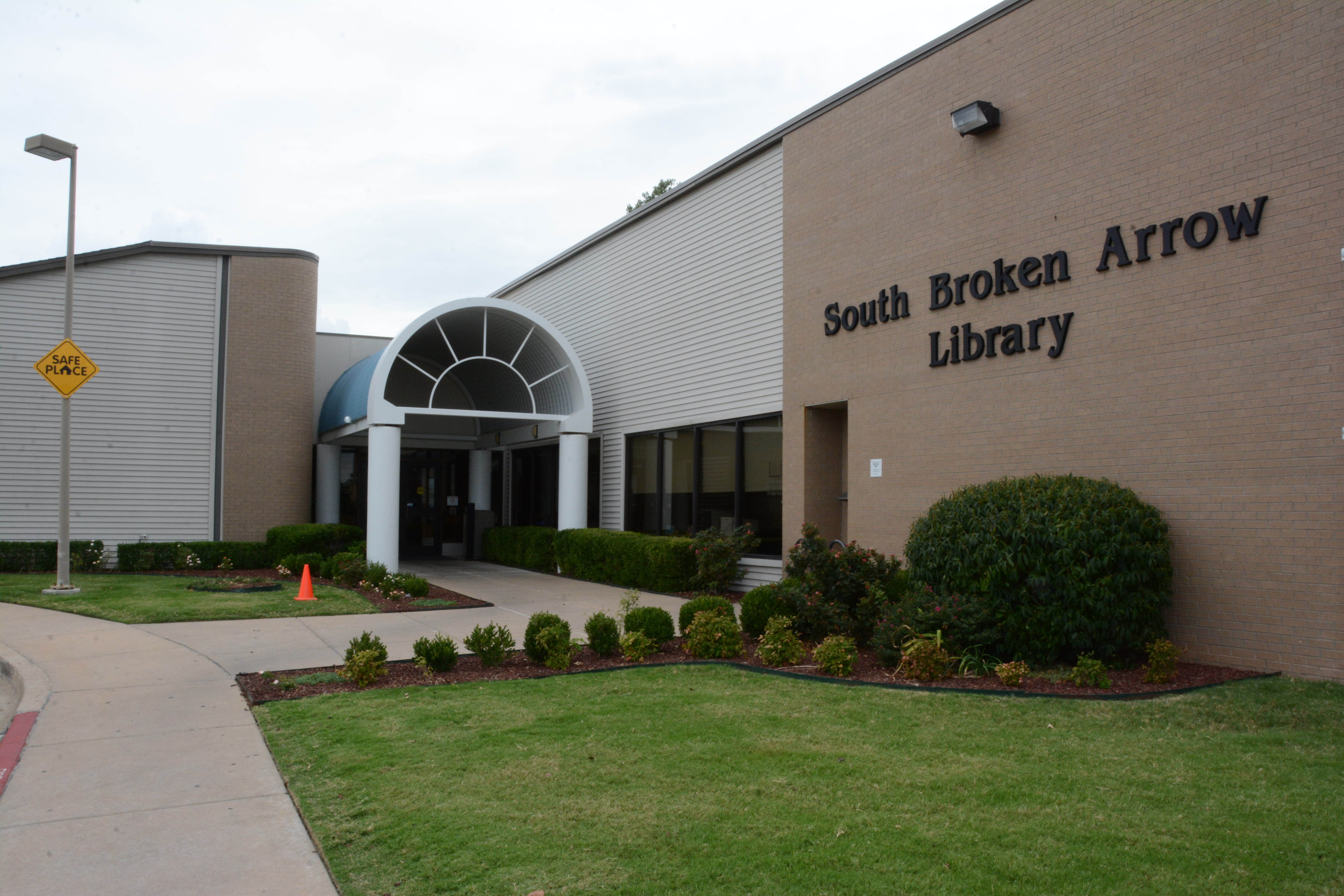 Located among the growing neighborhoods of southern Broken Arrow, the South Broken Arrow Library is a cozy, but active community library. Our dynamic programming for all ages includes Build a Reader storytimes, PAWS for Reading, teen events and a book club for adults!  
The library has a large collection of print materials in every genre and an expert staff available to assist you with book recommendations, research, community information, digital materials, and much more.
For the computer user, South Broken Arrow has 8 computers and 3 checkout laptops for in-library use. Free wifi is available for use with personal devices throughout the property. Wireless printing is available as well as a business center that offers faxing, scanning and color printing.
There is one meeting room which holds 100.
More Information
South Broken Arrow Library History
Because of the quick growth of the city of Broken Arrow Library to the south, it became obvious that a second branch library was needed by the early 1990s.
After a great deal of exploring, a site at 3600 S. Chestnut was deemed an ideal location. Working with the City of Broken Arrow and the homeowners in the neighborhood, the Tulsa City-County Library successfully obtained the property in 1993. Bates/LZW, Architects, designed the 6,100 sq. ft. building and it opened in 1994. Theresa Fowler was appointed librarian.
The community immediately swarmed the building and it quickly became one of the busiest branches in the system. In 2002, eight years after continual use, small renovations were made to the restrooms. New carpeting and new floor tile was added and the furniture was reupholstered. In 2005, to further accommodate the growth of the area, the library enlarged its children's area, created a computer station for its computers and added additional space for media.  With an increased focus on providing a personalized, customer-driven experience, the library made a few  layout and equipment improvements again in 2016.
Theresa Fowler was South Broken Arrow Library's first branch manager. She held that position for nearly ten years and was succeeded by Christy Chilton, in 2003.  Kim Johnson served as the branch manager from 2004 to 2010.  Tracy Warren served as the branch manager from 2010 to 2012. Emily Tichenor served as the branch manager from 2012 to 2015. Kelli McDowell is the current branch manager.