Contact:
Manager/Coordinator:
Tori Hamilton
918-549-7323

Services: 
WiFi
Wireless printing
Checkout laptop for in-library use
Public Access Computers
Meeting Room
Book Club
Bike Locks
Skateboard stand
Recycling
Public Fax, Scan, & Copy
Hours
Monday:
10:00 am to 6:00 pm
Tuesday:
12:00 pm to 8:00 pm
Wednesday:
10:00 am to 6:00 pm
Thursday:
12:00 pm to 8:00 pm
Friday:
10:00 am to 6:00 pm
Saturday:
10:00 am to 5:00 pm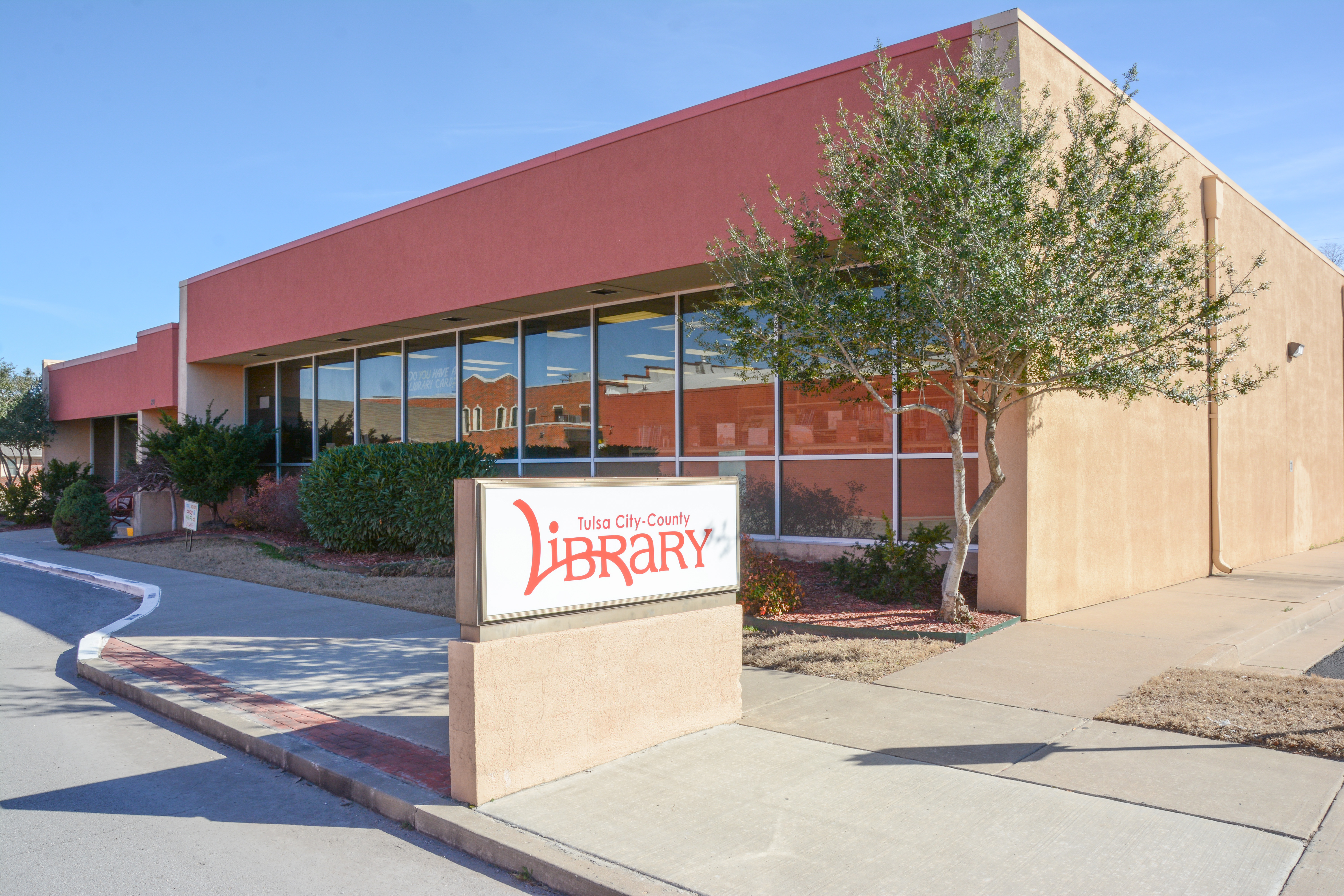 Bixby Library is located in downtown Bixby and a few blocks from the high school. Bixby offers a variety of programs and services, including storytimes, programs for teens, an annual Touch-A-Truck program at Charley Young Park and an adult book discussion.
Bixby Library has 8 public computers.
There is one meeting room with 6 tables and a capacity of 75 people. Click here to request a meeting room.
More Information
Bixby Library History
20 E Breckenridge location opened in 1963. Nineteen-sixty was an important year for public libraries in Oklahoma. State Question 392 changed the Oklahoma constitution to allow counties to vote for millage to fund public libraries.
The Tulsa City-County Citizens Advisory Committee recommended a 1.9 million dollar levy to fund a city-county library system. The first vote came in July of 1961 with funds to be made available in January. It failed. It passed in November of that year and the library system was established on July 1, 1962. In addition to financing a site in the Civic Center for a Central Library, the bond package included funds for 3 small branches throughout the county.
Prior to the successful election, the driving force behind the Bixby Library project was its first librarian, Mrs. Opal Brewer. Mrs. Brewer was on the library committee of the Bixby Homemakers' Extension Club. She started a petition to get library service to the Bixby community of  5,000 and she contacted everyone she could to ask them to vote.
The first Bixby Library was housed in a leased 2,000 square foot building in downtown Bixby. The property owners, Fred and Dalda Moore, provided the library with a building specifically designed for the purpose and leased it until it was purchased by the library system along with the adjacent land, which would be used for future expansion. The operating budget the first year was $3800. Other library service improvements in south Tulsa County were new libraries in Jenks, Broken Arrow and bookmobile service to Liberty, Glenpool, and Leonard.
Open House was held October 20, 1963 at 20 East Breckenridge where the library is located today. The library provided service 20 hours per week and housed 3,000 volumes. Operating hours were 3-8 Monday and Thursday, 3-5 Tuesday and Wednesday and 9-12 Saturday. The first week 621 books were checked out and fines were 2 cents per day for adult books and 1 cent for children's books. Customers could check out up to three books. By 1969 the collection had grown to 6,750 volumes. The library was such a valued service in the community that Mrs. Brewer was the first woman to be named Bixby's Citizen of the Year for 1968 by the Chamber of Commerce.
In 1985 the library was expanded to 5,000 square feet at a cost of $260,000. There was space available for 20,300 books with study carrels, tables, lounge chairs and a meeting room with kitchen, formerly the original library, large enough for 75 people. The new larger library was open 36 hours per week and included two additional part-time staff and one full-time manager. Annual circulation grew to 44,950. Tootie Sandlin served as the Bixby Library manager after Mrs. Brewer took another job with the library system in 1974.  Mrs. Sandlin used the first generation of library automation technology in 1981 and she managed the library for 21 years before retirement in 1995. Carolyn Trammell became the library manager at that time. 
Currently the library houses approximately 29,000 items and circulation June 2012 through July 2013 was 83,569. The library is open 47 hours per week and has a staff of  2.75 FTEs. In 2002 a $145,000 renovation project left the library bright and colorful inside and out with a separate space for public computers, a tree house theme in the children's area, new furnishings, paint and flooring, new lighting and circulation desk, a beautifully etched glass tree in the entryway and new landscaping.
Bixby Library Storytime
Children birth through 5 years old are welcome to join us for our storytimes every Monday 11:00-11:30 a.m.
Anime and Manga Club for Teens
Join us as we discuss our favorite manga and watch anime! For middle and high schoolers. Meets on the second and fourth Tuesday of each month, 6:00-7:00 p.m.
Bixby Book Club
An afternoon monthly book discussion group for adults meets on the second Wednesday of each month from 2:00 until 3:00 p.m. in the meeting room. Light refreshments are served. Contact the library to find out the titles to be discussed.