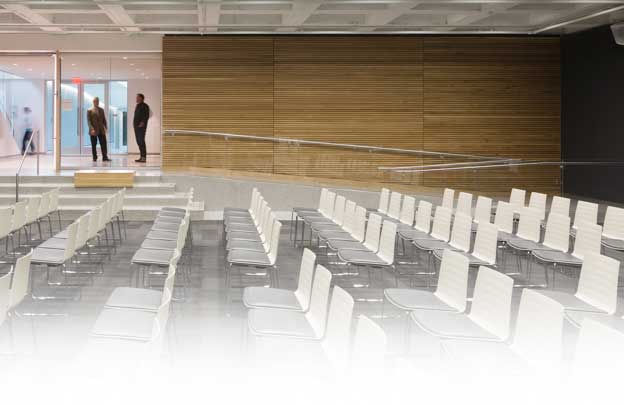 Thank you for your interest in using one of the library's meeting rooms. Offering meeting space for groups like yours is an important community service provided by the Tulsa City-County Library.
Is your group eligible to request a meeting room at TCCL?
Are you a nonprofit, educational, civic organization, or a business needing space for employee training, as determined by our meeting room policies?
Will you have 5 or more people in attendance? *
Is your meeting free to attend?
If you can answer yes to these questions, please submit your booking request!  A library staff member will review the request and respond to you within 3 business days.
Bookings for organizations are on a first-come, first-served basis.
No more than 12 meeting requests can be submitted at one time.
The Library reserves the right to give scheduling priority to all library events and determine room assignments.
If you need a room sooner than 3 days, please contact the library by phone at 918-549-7323 to discuss your needs.
*Please note that Central Library's study rooms may be reserved for groups with fewer than 5 in attendance.
Content
Onsite Media / Film Request
Before filming on any Tulsa City-County Library location or event, members of the media or independent filmers must complete and submit this waiver and acknowledgement form.
Any individual wishing to utilize a library location for media interviews, filming or photography must receive written approval from the library's Public Relations Office, CEO or CEO's designee prior to doing so. Tulsa City-County Library maintains the right to deny any person or organization's media or film request that does not involve the library directly. Without prior written permission of the library's Public Relations Office, CEO or the CEO's designee, media and film requests unrelated to the library will only be granted on the condition that no audio or visual elements identify the library or its location. Individuals who receive written approval to conduct interviews, film or photograph on library property must sign an acknowledgment to abide by the rules and regulations of the Library and the above provisions.