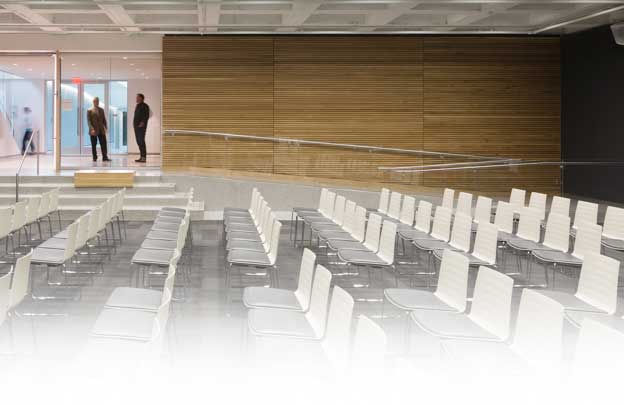 Thank you for your interest in using one of the library's meeting rooms. Offering meeting space for groups like yours is an important community service provided by the Tulsa City-County Library.
Is your group eligible to request a meeting room at TCCL?
Are you a nonprofit, educational, civic organization, or a business needing space for employee training, as determined by our meeting room policies?
Will you have 5 or more people in attendance? *
Is your meeting free to attend?
If you can answer yes to these questions, please submit your booking request!  A library staff member will review the request and respond to you within 3 business days.
Bookings for organizations are on a first-come, first-served basis.
No more than 12 meeting requests can be submitted at one time.
The Library reserves the right to give scheduling priority to all library events and determine room assignments.
If you need a room sooner than 3 days, please contact the library by phone at 918-549-7323 to discuss your needs.
*Please note that Central Library's study rooms may be reserved for groups with fewer than 5 in attendance.