Oklahoma is the only state with a constitutional provision guaranteeing the right to homeschool. Article 13, Section 4 of the Constitution of Oklahoma guarantees the homeschool exemption by stating that the legislature "shall" provide for the "compulsory attendance at some public or other school, unless other means of education are provided, of all children in the State who are sound in mind and body, between the ages of eight and sixteen, for at least three months each year."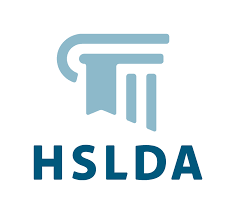 Home School Legal Defense Association works to make homeschooling possible for every family that wants to do it. 
"In Oklahoma, there are no reporting and testing requirements for homeschool programs. As long as you teach for 180 days, you can legally operate a homeschool program following your own guidelines.
While there are no statutes requiring that certain subjects be taught, some Oklahoma courts have suggested that homeschool education should be equivalent or comparable to a public school education. For this reason, HSLDA strongly recommends that your homeschool curriculum include math, language arts, science, and social studies."
Content
Cooperatives (Co-Ops)
Co-Ops
Apiary Collective (Collinsville/Owasso) is a Christian Charlotte Mason co-op that meets two mornings a week for academic and enrichment lessons. It is a parent led and parent taught co-op without a drop off option.
Aspire
The Aspire Group is a non-profit organization that exists to provide support to Christian families educating one or more of their children at home.
Beacon Academy Oklahoma (Bartlesville)
Beacon Academy is a private Christian school that also offers a co-op and homeschool resource center.
Catholic Home Educators of Eastern Oklahoma
CHE is a support group comprised of Catholic, homeschool families living in the Diocese of Tulsa. The purpose of CHE is to offer families a Catholic, homeschool community of friendship and support.
CHEER Homeschool Support Group
Christian Home Educators Encouragement Resource (CHEER) is a Christ-centered homeschool support group for families from the greater Tulsa area that are traditional home educators.
Classical Conversations
Classical Conversations is a classical, Christian, model of education with several locations in the Tulsa area.
Community Homeschool Cooperative of Oklahoma (Sand Springs)
ECHO
Evergreen Christian Homeschool Organization is a small, close knit community offering a traditional co-op for preschool and elementary, as well as individual classes for junior high and high school.
Exodus Resource Center
Exodus is dedicated to supporting and providing resources so that homeschooling families thrive in their education journey.
Heartland Home Educators 
Heartland Home Educators is a Christian co-op located in Owasso, with classes for PreK-12th grades.
Heritage Homeschool Friends
Heritage Homeschool Friends is a Christian homeschool social co-op serving Owasso, OK and the surrounding area.
Legacy Homeschool Tulsa
Legacy is parent-led academic cooperative of Christian families in Tulsa, OK for PreK through high school.
OASIS Homeschool Alliance
Oasis Homeschool Alliance is a Christian homeschooling support group that promotes home education by strengthening families through instruction opportunities, extracurricular experiences and family fellowship that is an extension of the home setting. 
Sophia Home School Co-op
Sophia Home School Co-op meets at Holy Apostles Orthodox Christian Church in Bixby.
The Group/Friday Friends
The Group, and Friday Friends meet in Collinsville and Skiatook, and offer support through various educational opportunities and social events.
Tulsa Homeschool Academy
Tulsa Homeschool Academy is a secular, academic enrichment homeschool co-op group.
Extracurricular Activities
Hybrid Schools
Hybrid Schools
What is a hybrid school?
Hybrid homeschooling is a mix of homeschool and classroom time. Students attend school one more more days a week, then do school work at home the other days. This is often a private school + homeschool experience.
Apiary Collective (Collinsville/Owasso) is a Christian Charlotte Mason co-op that meets two mornings a week for academic and enrichment lessons. It is a parent led and parent taught co-op without a drop off option.
Aspire Academy
Aspire Academy is a university-style model offering weekly and biweekly academic and core elective classes for families that choose to school their children at home.
Augustine Christian Academy
Augustine Christian Academy is a private inter-denominational Christian school committed to providing a classical and Biblically-based education to young people in elementary through high school levels. Part-time enrollment is offered for students in grades 6-12.
Beacon Academy Oklahoma (Bartlesville)
Beacon Academy is a private Christian school that also offers a co-op and homeschool resource center.
Elevate Oklahoma
Elevate is a Christian hybrid homeschool group for Pre-K through 12th Grade.
Good News Learning Center
Good News Learning Center utilizes the Montessori method for Biblical & academic education in the following areas - Bible, Math, Language, Science, Practical Life, Sensory, and Culture. 
Holy Family Classical School
This hybrid program currently serves in fifth through eighth grades, and fills the void of some classes that are difficult to teach in a homeschool environment, like dance, band, Latin, and poetry.
Immanuel Lutheran Christian Academy
Part-time enrollment is available for full-time homeschool students in 9th-12th grade. Part-time enrollment enables students to participate in athletics and extracurricular activities.
KnowledgeNest
KnowledgeNest is a homeschool enrichment option for parents homeschooling that would like their kids to be part of additional learning to be done outside the home and with a group of peers that range in age from PK-4th grade.
Legacy Alliance
Legacy Alliance is a hybrid school with a mission "to partner with parents in the local church to become the leading home-school alliance in the state of Oklahoma."
Lincoln Christian School Hybrid
Lincoln Christian School Hybrid (LCSH) is a hybrid educational model that integrates a rich classroom experience with independent homeschooling. LCSH partners with Tulsa area families, Kindergarten through 6th grades, to provide academic, spiritual and social support within the framework of a Christ-centered educational program to assist parents who have chosen the nurturing environment of their home as their child's main classroom with the pairing of our complete, on-campus two-day classroom program.
Living Education Tulsa
Living Education Tulsa is a group of parents bringing the time tested educational philosophy of Charlotte Mason to a private hybrid school setting in Tulsa. 
Montessori Academy of Owasso
The goal of Montessori Academy of Owasso is to provide educational opportunities for children focused on individuality, personal development, and advanced academics. Toddlers through 8th grade.
Oklahoma School of Innovation & Experiential Learning (OSIEL)
OSIEL promotes relevant, project-based learning and prepares students with a 21st-century education. Their curriculum is backed by elite math instruction, hands-on science, engaging social studies, and immersive travel. Serves grades 7-12.
Owasso Preparatory Academy
Owasso Preparatory Academy is a university-model Christian school with elementary and junior high classes on Tuesday/Thursday, and high school courses on Monday/Wednesday/Friday.
Philosophy Tulsa
Philosophy is an elite private education program designed for students who need a flexible schedule combined with the professional instruction and curriculum of a private education.
Phoenix Academic Center (Sand Springs)
Phoenix Academic Center works to provide homeschooling families an outlet for the harder to teach classes or a an opportunity to perform in a group theater or put together a yearbook.
Raising Radishes - A Tulsa Urban Farm School
Raising Radishes is a nonprofit urban Tulsa farm school serving children ages 3-12, with a homeschool hybrid option. The mission of Raising Radishes is to empower children to respect themselves, and the planet, through a sustainable and constructivist-based agri-school model.
South Tulsa Academy
South Tulsa Academy is a private Christian University Model style of school (currently offering K - 3rd grade) focusing on education from certified teachers in a central classroom (2 days) and their home classroom with parents (3 days), all under the direction of the teacher.
The Hub
The Hub is a Christian "drop off" homeschool enrichment program in which certified teachers teach the classes. It meets at Harbor of Grace Church in Tulsa.

True Foundation
True Foundation is a Pre K-12 Christian School serving Tulsa and the surrounding areas.
Tulsa Living Education - A Charlotte Mason Hybrid School
Tulsa Living Education's goal is to partner with parents to nurture the whole child to love God, love learning, and serve others. They strive to offer the best of both worlds- homeschool and private school with a hybrid model of education.
Victory Christian School
Victory Christian School has part-time student options.
Field Trips, Fun & Meetups
Virtual Charter Schools
Virtual Charter Schools
While not homeschools, Virtual Charter Schools are Oklahoma public schools where the primary means of instruction is through online delivery, and are also referred to as "public school at home." The Oklahoma Statewide Virtual Charter School Board serves as the authority to authorize and sponsor statewide virtual charter schools in the state.
A list of authorized virtual schools is available on their website.