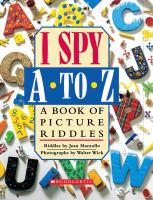 Reading IS fun! But sometimes it takes kids some time to realize it - mostly because learning how to read can be really, really hard.
Last week, we talked about using nonfiction as a way into the joy of reading.
This week, let's talk about books. Specifically, helping non-readers develop a love of books by using books as toys. Anyone who feels a special thrill when they visit a library or bookstore knows that books can be enjoyable even when you aren't reading them. If you want kids to be excited about reading, you have to get them excited about books first. Babies can play with cloth books or board books, but there are plenty of books for older children to play with as well: hidden picture books such as "Where's Waldo?" or "I Spy"... books on drawing... books about cooking delicious food... or books about how to build awesome LEGO creations.
The most important thing to remember as your non-reader learns to read is to be patient with the process. Though it is crucial to expose your child to a variety of books and to encourage daily reading, it's also important not to force the issue. While elementary-aged children are encouraged to read between 15 and 30 minutes each day (and they should!), for younger children, especially non-readers, enjoyment is more important than length of time. It's no good if your child learns to read quickly but later views reading as an obligation or chore. When children view books as a positive and enjoyable thing, the ability to read will follow organically from their desire to interact with them.
- Tori Hamilton, Children's Library Associate, Glenpool Library