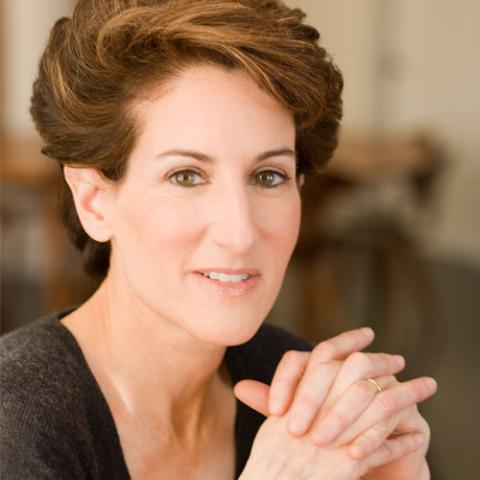 The Peggy V. Helmerich Distinguished Author Award is an annual award given by the Tulsa Library Trust and Tulsa City-County Library. Its purpose is to give formal recognition, on behalf of the Tulsa County community, to internationally acclaimed authors who have written a distinguished body of work and made a major contribution to the field of literature and letters. The award consists of a $40,000 cash prize and an engraved crystal book.
Past award winners are Hilary Mantel (2018), Richard Ford (2017), Billy Collins (2016), Rick Atkinson (2015), Ann Patchett (2014), Kazuo Ishiguro (2013), Wendell Berry (2012), Alan Furst (2011), Ian McEwan (2010), Geraldine Brooks (2009), Michael Chabon (2008), Thomas Keneally (2007), Mark Helprin (2006), John Grisham (2005), Shelby Foote (2003), Joyce Carol Oates (2002), William Kennedy (2001), William Manchester (2000), Margaret Atwood (1999), E.L. Doctorow (1998), Dr. John Hope Franklin (1997), Neil Simon (1996), David McCullough (1995), Ray Bradbury (1994), Peter Matthiessen (1993), Norman Mailer (1992), Eudora Welty (1991), John le Carré (1990), Saul Bellow (1989), Toni Morrison (1988), John Updike (1987), Larry McMurtry (1986) and Norman Cousins (1985).
Award Presentation at Black-tie Gala
Friday, Dec. 6 • 6:30 p.m.
Central Library, Fifth Street and Denver Avenue
FREE Public Presentation
Saturday, Dec. 7 • 10:30 a.m.
Central Library, Fifth Street and Denver Avenue 
 
Stacy Schiff, Pulitzer Prize-winning biographer and journalist, is the author most recently of "The Witches: Salem, 1692," which The New York Times hailed as "an almost novelistic, thriller-like narrative."  Joseph Ellis deemed Schiff's book the finest account to date of the witch trials; David McCullough declared the book "brilliant from start to finish." Robert Massie said of the No. 1 best-seller; "This brilliant, compelling book is the most meticulously researched, effectively constructed, and beautifully written works I have read in a very long time." Schiff's previous book, "Cleopatra: A Life," was published to great acclaim in 2010.  As The Wall Street Journal's reviewer put it, "Schiff does a rare thing: She gives us a book we'd miss if it didn't exist."  Also a No. 1 best-seller, "Cleopatra" was translated into 30 languages.
Writing in The Wall Street Journal, Brad Gooch has called Schiff "perhaps the most seductive writer of nonfiction prose in America in our time." Ron Chernow said about her: "Even if forced at gunpoint, Stacy Schiff would be incapable of writing a dull page or a lame sentence."
Schiff has won numerous awards and honors during her prestigious career, including the Pulitzer Prize for "Véra (Mrs. Vladimir Nabokov)," a Pulitzer Prize finalist for "Saint-Exupéry," and the George Washington Book Prize, among other awards, for "A Great Improvisation: Franklin, France, and the Birth of America." She received fellowships from the Guggenheim Foundation and the National Endowment for the Humanities, and was a Director's Fellow at the Cullman Center for Scholars and Writers at the New York Public Library.  Awarded a 2006 Academy Award in Literature from the American Academy of Arts and Letters, Schiff was inducted in to the academy in 2019.  She has written for The New Yorker, The New York Times, The Washington Post, The New York Review of Books, The Los Angeles Times, among many other publications.
She lives in New York City.  Arrangements for her appearance in Tulsa were made through Hachette Speakers Bureau, New York, N.Y.
ABOUT THE TULSA LIBRARY TRUST
The Tulsa Library Trust is a public charity created by private contributions to benefit Tulsa City-County Library. The Trust's mission is to increase the library's capacity to provide the highest quality programs and services to citizens for lifelong learning. Income generated by the Trust's endowment is used to fund projects and purchase materials that the library could not afford through its operating budget.