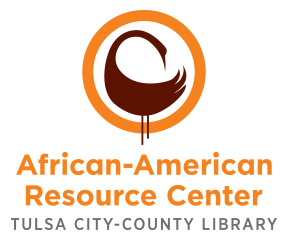 Located at the Rudisill Regional Library, the purpose of the African-American Resource Center is to collect, preserve and provide access to resources honoring and documenting the experiences of people of African descent. The center is devoted to providing the community with current and comprehensive resource materials and professional reference materials on the culture and history of African Americans.
Start with these Historical Topics
Research Your Family History
African-American Heritage Database
This deep web resource is exclusively devoted to African American family history research.  (Note: This database may only be accessed on site at the Rudisill Regional Library)  

It provides users a dedicated resource that not only brings together records critical to African American family research; but also connects them to a community of research experts, whose mentoring and assistance can frequently lead to research success.
Search  essential historical records for African-Americans, including Federal Census, Marriage and Cohabitation Records, Military Draft and Service Records. Registers of Slaves and Free(d) Persons of Color, Freedman's Bank and more.
Available only for TCCL library card-holders at the Rudisill Regional Library - 1520 N.Hartford, Tulsa, Oklahoma (918)549-7645
Oklahoma's All-Black Towns
Information on All-Black Towns
All-Black Towns Still in Existence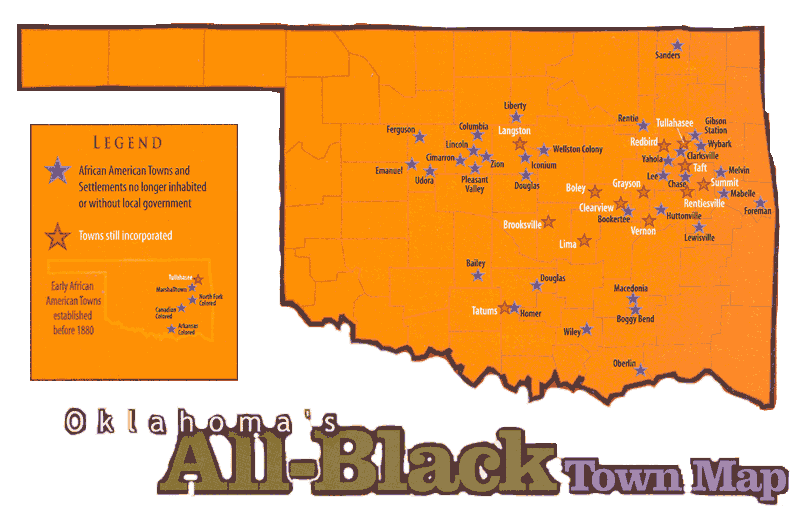 The links above provide more information about the history and culture of all-black town in Oklahoma.
The first all-black town was incorporated around 1865 after the Civil War when formerly enslaved people settled in Indian Territory. As the towns grew, many African-Americans, particularly in southern states, migrated to Oklahoma with the hope that they would get to experience the same prosperity that was becoming more of a norm for African Americans in Oklahoma. By 1920, there were more than 50 towns 
Today, there are still 13 all-black towns in existence, some with as many as 1,000 residents. Click on the above links to learn more.
African-Americans in Oklahoma
Significant Eras in African-American History
Greenwood, Tulsa
We Lived Like We Were on Wall Street
A Walk Along Black Wall Street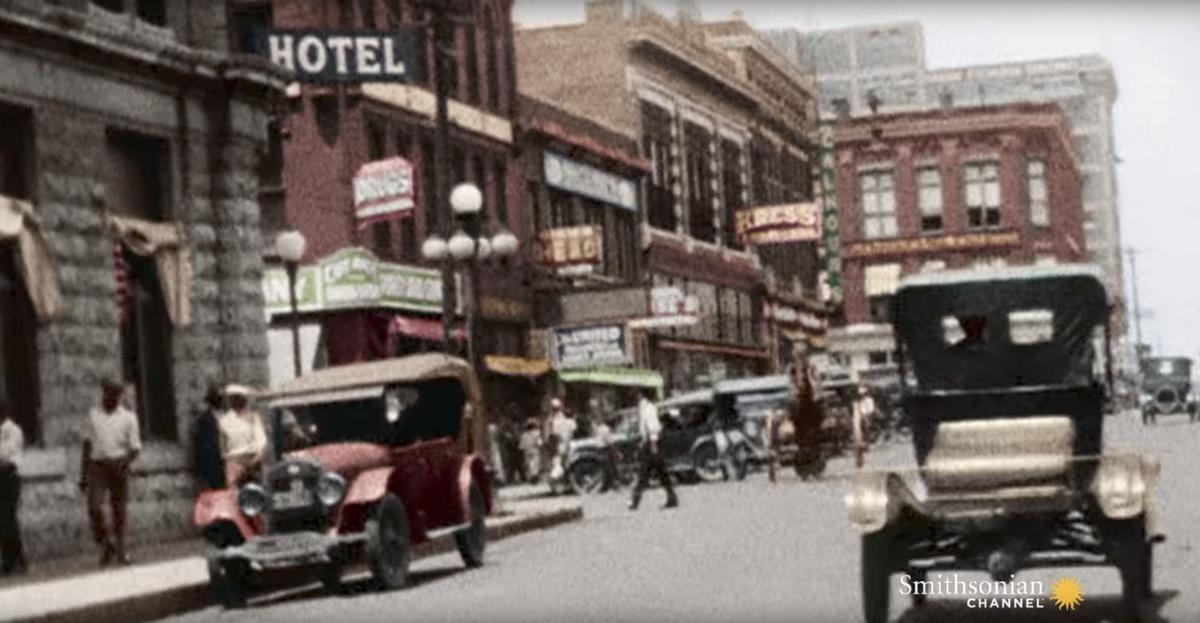 Too often, the history of Tulsa is spoken about in terms of the destruction caused during the 1921 Race Massacre, formerly known as the 1921 Tulsa Race Riot. However, the Greenwood district of Tulsa was a place teeming with places of both business and leisure for African-Americans. There was a strong culture in the area, and residents felt that they had found a place where they could be wholly themselves.
The articles above provide accounts about what life was actually like for the residents of Greenwood. There are statements from survivors of the massacre as well as images that give glimpses of lives that many didn't think was possible for African-Americans.
Booker T. Washington High School
Booker T. Washington: A History
Once Oklahoma became a state, many of the holds of segregation were pushed onto the residents. That included segregation in schools. In 1908, a two-room school was constructed in the Greenwood neighborhood of Tulsa and was named Dunbar Grade School serving students from 1st to 8th grade. In 1913, a second building was added to serve as the high school and would become Booker T. Washington High School.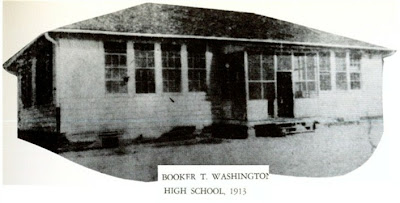 The above blog post combines information from several sources, including the Tulsa Preservation Committee, to explain the long history of Booker T. Washington High School, from it's inception in 1913 to its desegregation in 1973 and beyond. Images of the school over the years are also included.
Podcasts on African-American History
NPR's Focus: Black Oklahoma Podcast
This recent podcast focuses on how issues that pertain to the greater African-American community are being handled in various parts of Oklahoma. While the topics are not necessarily focused on history (for example, there are episodes that focus on the effect of the COVID-19 virus in the community), they do discuss issues which have stemmed from historical practices.
African-American Guide to Tulsa
Visit Black Wall Street Memorial Sites
Historic All-Black Town Tour