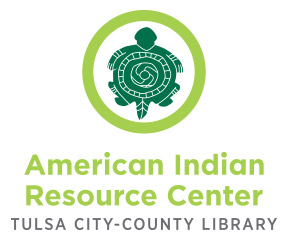 The  American Indian Resource Center (AIRC) was established in 2000 to provide cultural, informational, and educational resources and programming highlighting the American Indian culture. 
Please visit the Genealogy Resource Center to trace your American Indian ancestry.
About the AIRC
Overview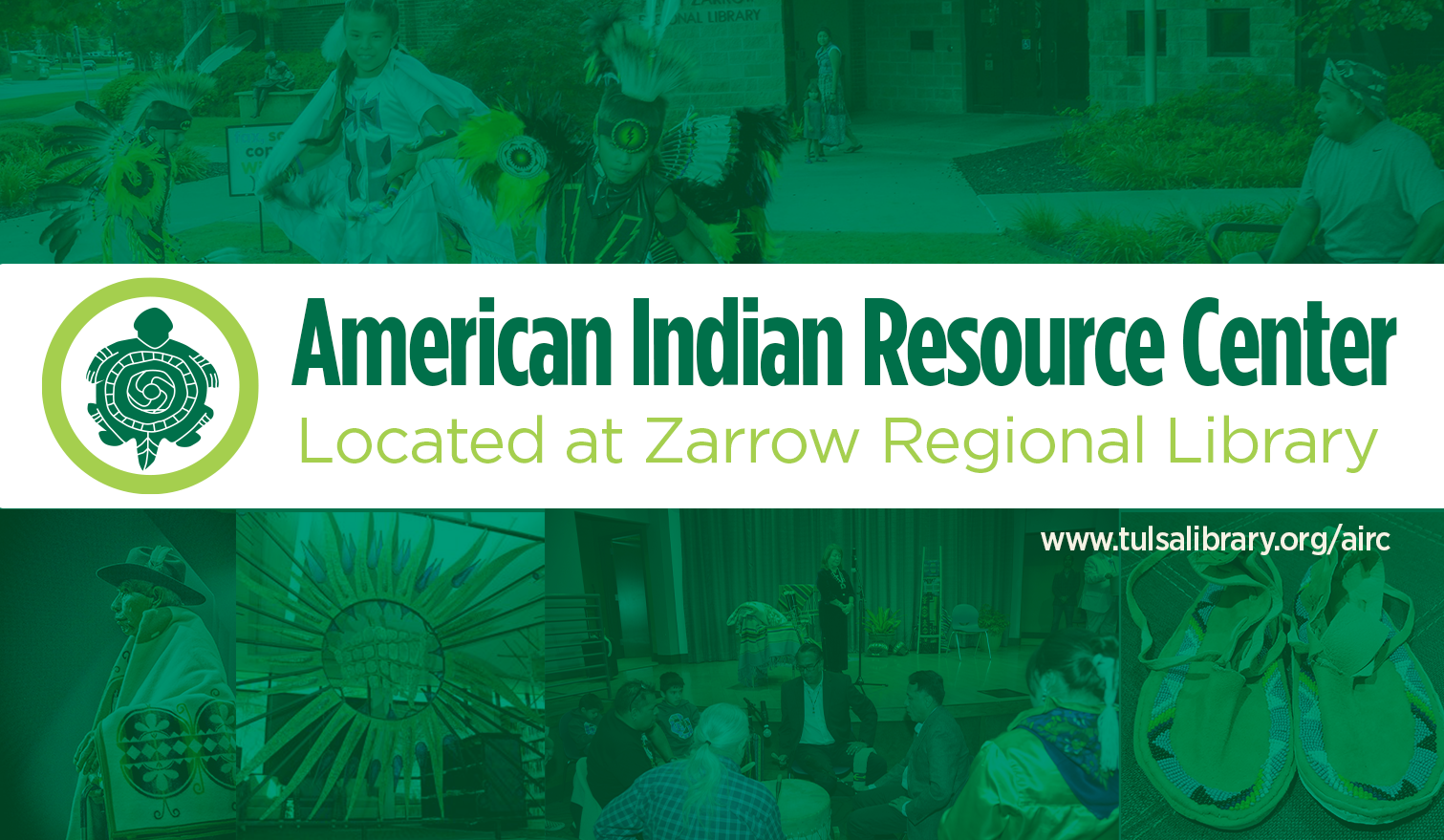 Nestled in the northern corner of the Muscogee Nation, the American Indian Resource Center (AIRC) at the Zarrow Regional Library in west Tulsa sits on land that once belonged to original Mvskoke land allottee, Sammie Naharkey. The AIRC is one of only two centers in public libraries across the nation that provides cultural, educational and informational resources, activities and services highlighting the American Indian culture.  While the city of Tulsa is home to the 5th largest American Indian population in the nation, the target service area for the AIRC is Tulsa County and the outreach impact has far-reaching effects.
In 2000, the AIRC originally started as the Native American Collection. The Center's Advisory Committee asked to change the name to the American Indian Collection and Programming.  In 2003, the name changed to the American Indian Resource Center. The Center provides access to more than 3,000 books, periodicals, and media for adults and children by and about American Indians new releases, films and music with a focus on native languages.
Contact Information

Address:
Zarrow Regional Library
2224 W. 51st St.
Tulsa, OK 74107
Driving Directions
Hours:
Monday: 9:00 am to 9:00 pm
Tuesday: 9:00 am to 9:00 pm
Wednesday: 9:00 am to 9:00 pm
Thursday: 9:00 am to 9:00 pm
Friday: 9:00 am to 6:00 pm
Saturday: 9:00 am to 5:00 pm
Sunday: 1:00 pm to 5:00 pm
Contact:
Phone: (918) 549-7472
Email: teresa.runnels@tulsalibrary.org 
AIRC E-Newsletter
In an effort to inform the public about services, programs and resources available through the AIRC, an e-newsletter is released each month. Please feel free to forward the newsletters to others who might be interested or benefit from the information.
Subscribe to E-Newsletter
"Place of the Turtles" Screen