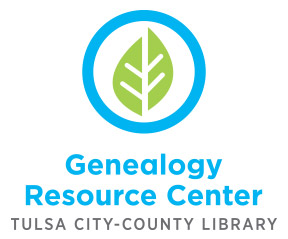 The Genealogy Center of the Tulsa City-County Library is one of the largest genealogy collections in Oklahoma.  Along with a large collection of resources on Tulsa county and Oklahoma, the Center offers a comprehensive collection on many other states, primarily those states that follow the migration pattern of families who came to Oklahoma and the mid-west.
During the summer months, we ask for patience with Book A Librarian appointments as response times might be slower do to busy staff and desk coverage. We will contact you as soon as we can to schedule that book a librarian appointment with you.
The Genealogy Center provides only research materials and basic research help. In-depth research should be done by the individual or by obtaining the services of a professional researcher.